Professional Cashmere & Viscose & Acrylic Scarves
Looking for fashion accessories to enrich your fashion line? SCARF.COM,
As an experienced fashion scarf manufacturer, offering a wide range of styles of professional and wholesale scarves. 
"Quality first, never second" is our principle. High-quality materials, advanced technology, and excellent experience professional service have attracted thousands of customers from all over the world. 
This is one of our many offline showrooms. If the pandemic is gone,
I really want you to be there to make a good selection of your favorite wholesale scarves, with the variety of styles and designs
I'm sure many of them will be to your liking.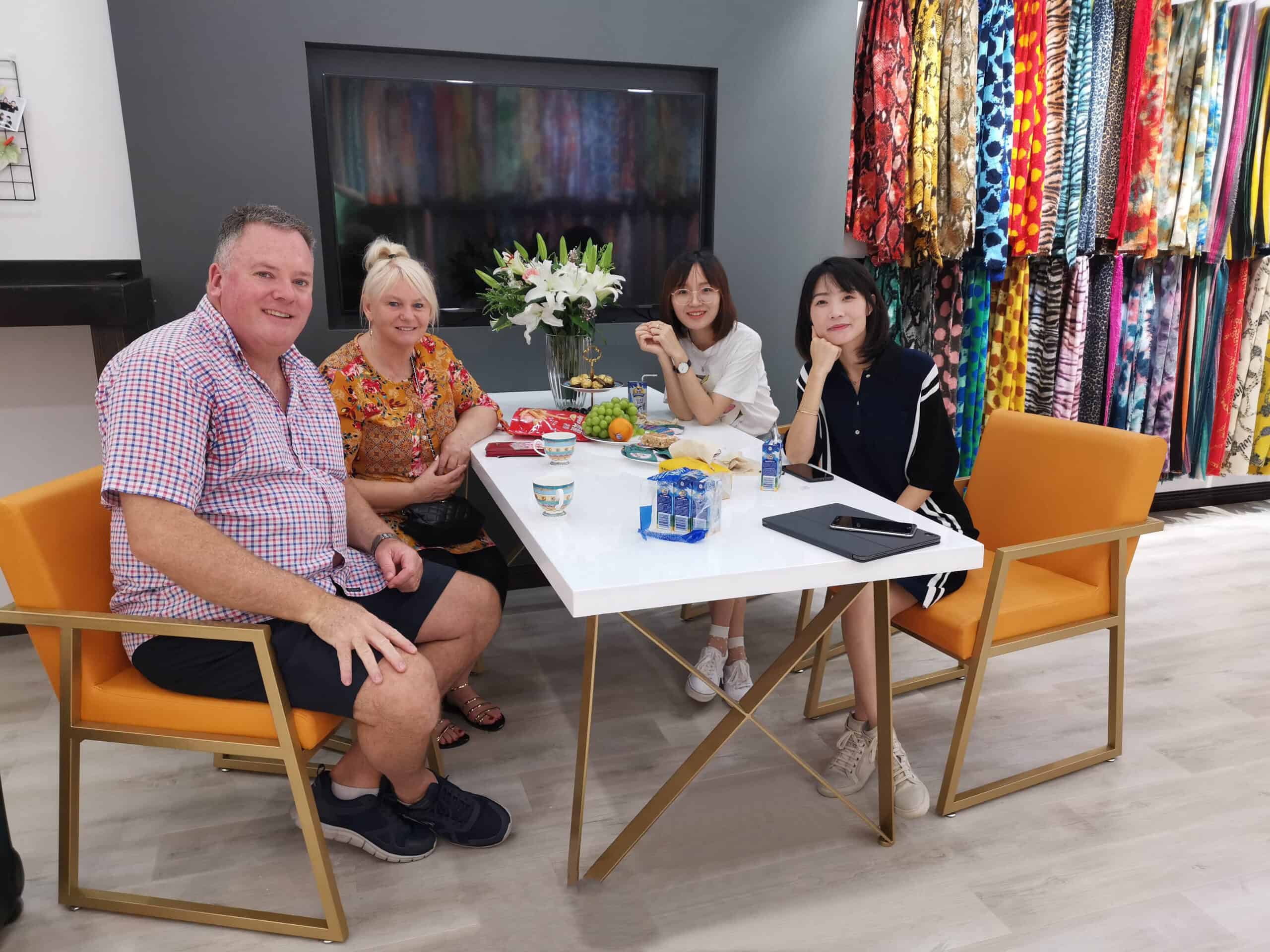 We focus on one thing for
23 years to make the best scarf.
You can directly choose the one you like from the quality products today below, and send us the pictures and sku 
Do you want to customize your pattern or logo, we have a professional customization new products team, tell us your needs.
SCARF.COM Fashion Accessories is a well-established fashion accessory based in China. We specialize in designing & crafting Scarves & Beachwear & Bucket Hats & Cloth Mask of all purposes in a wide variety of styles.
Boasting a factory occupying 3600㎡ & a whole set of manufacturing facilities, we make 1,000,000 pieces of fashion accessories every month. With a broad selection of fashion accessories components in stock, we can accommodate to even the smallest custom needs.
At SCARF.COM, based on 23 years of accumulated experience & expertise, we offer our clients a one-stop service that includes everything from consultation to brand packaging.
Want a custom scarf service?
Are you still looking for a custom scarf?
We have prepared a detailed customization process for you! Click the "Know More" button below to check it out!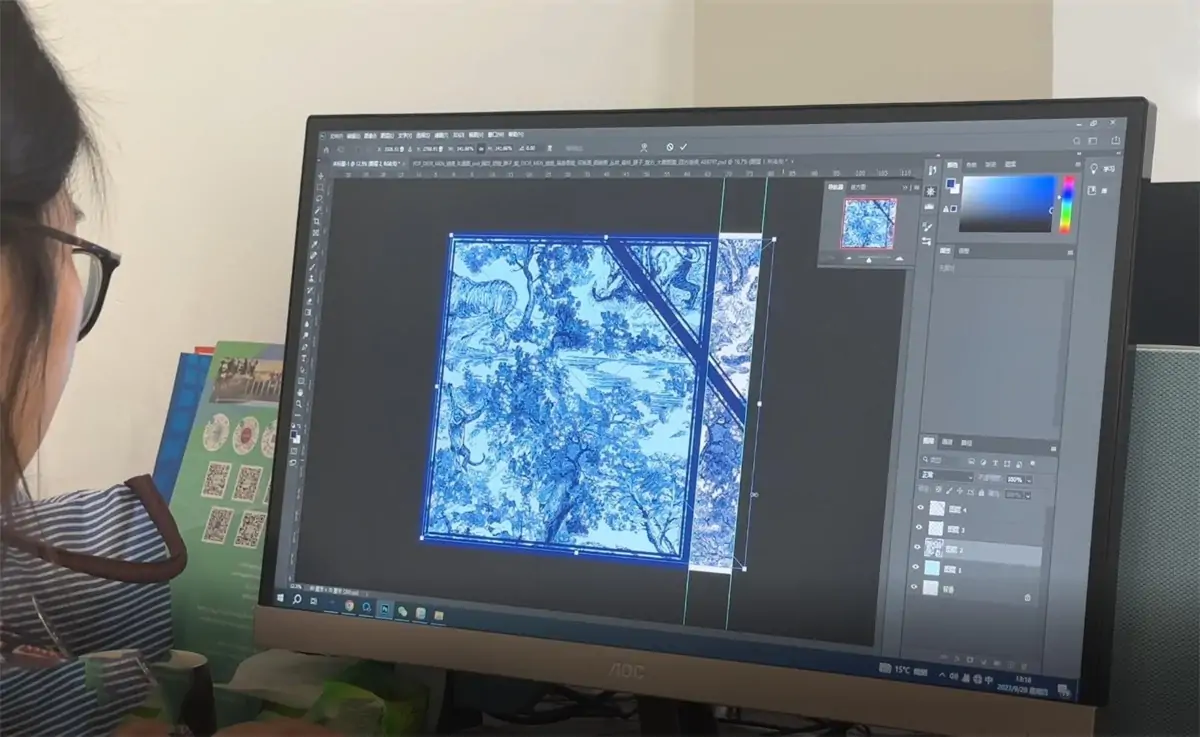 Customized scarf variety of
materials including
The custom scarf can meet your freedom for customizable scarves design ideas.
The print on demand scarves will give you the best marketing results, as a gift for business events, holiday special offers gifts.
Yes, we are a wonderful service Team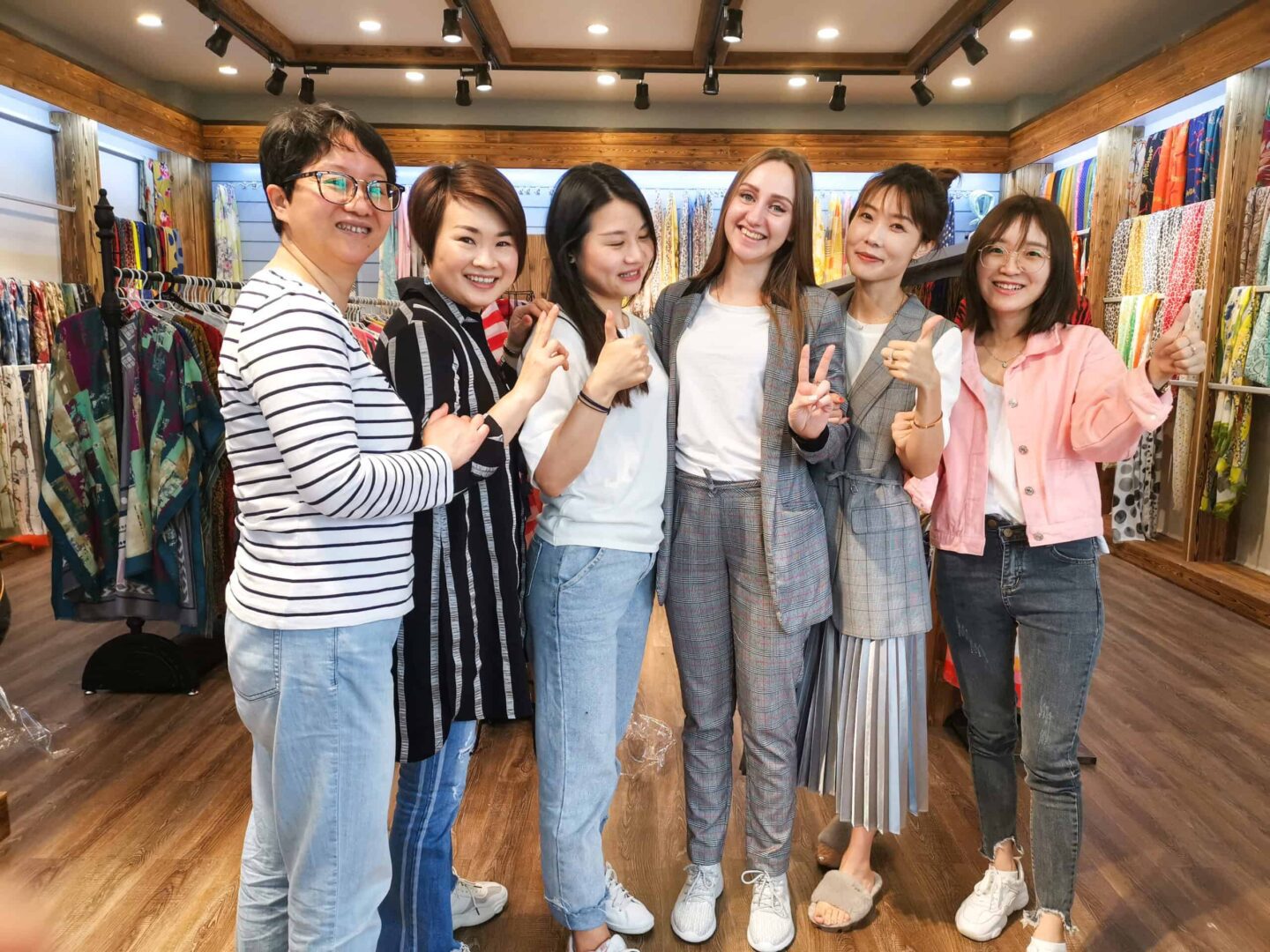 With Catherine from France, yes, we have a wonderful memory of working together. 
China has now become the world's largest producer of polyester industrial yarn, and the best viscose wholesale scarves with production capacity accounting for two-thirds of the global market.
Our city, Yiwu, is also the world's largest wholesale scarves city
Wholesale scarves and accessories before COVID-19, we traveled to shows all over the world.
And when the pandemic is over, we'll be flying all over the place to get to you. For now, please get in touch with us online. ^_^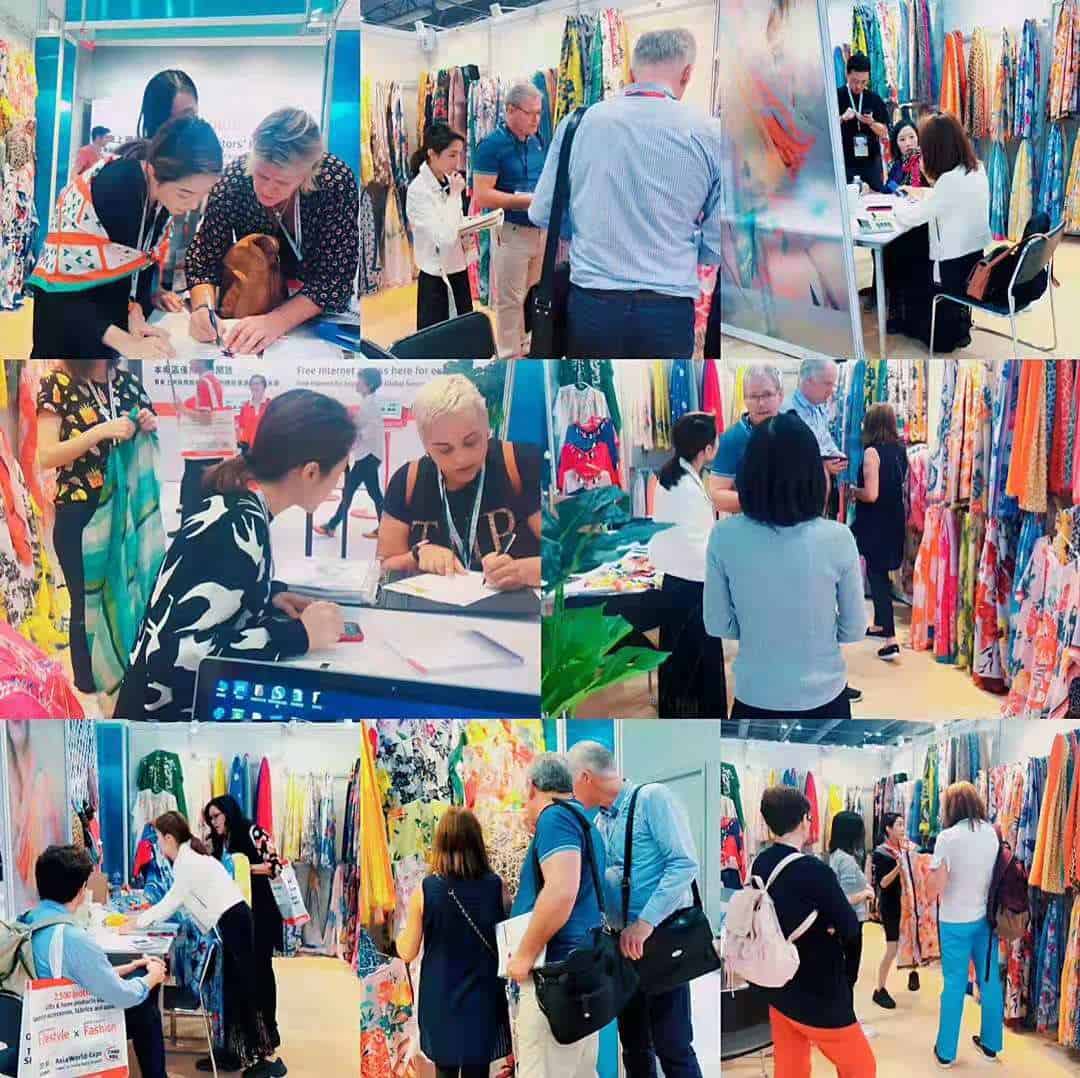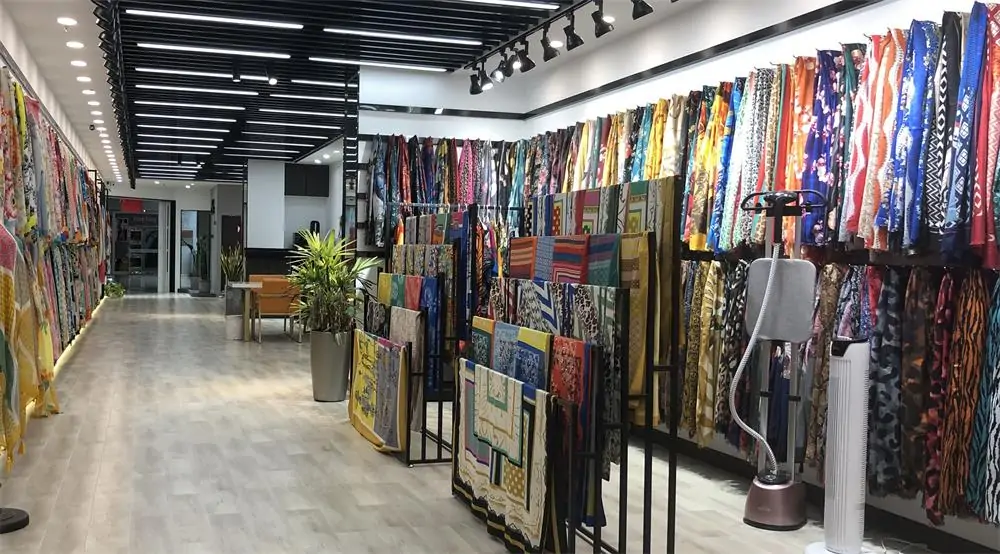 Subscribe To Our Newsletter
Subscribe to receive our Quarterly Purchasing Trends Report