Silk scarves are elegant and gentle accessories in women's wardrobes that give grace to any outfit and add a chic factor. If you wear a scarf around the neck or over the head, in both cases, it offers practicality and a fabulous look. Silk scarves are light, floral-scented patterns and airy that gives a bold, sophisticated touch to any outfit.
Whether you prefer the contemporary or traditional design, silk scarves assure the charm and exceptional beauty. Here are some best silk scarves in 2022 that you should try to complement your outfit.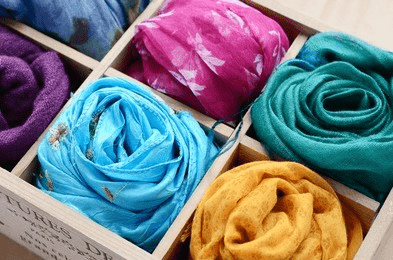 1: Andantino
Andantino 100% Real Mulberry Silk scarf is smooth, soft and breathable, skin-friendly, and suitable for every season. It can wear in multiple ways. For instance, wrap it around the hands or ankles for a layered look, and it also protects from sunlight in summer and keeps you warm in spring and autumn.
A super adaptable lovely silk scarf is cost-effective and can be used around the neck as a small scarf.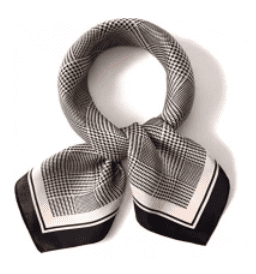 2: Nordstrom Print Silk Square Scarf
The best-selling product in 2022 is the Nordstrom print silk square scarf that offers a fancy look and adorable features. The most wanted silk scarf is coral estate floral, but it is also available in various styles. What's more, iron it at low temperature, and also, it is not machine-washed, dry cleaned, or bleached.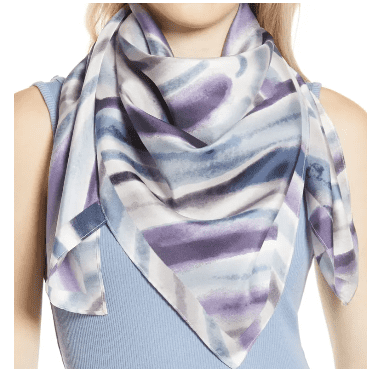 3: Silk Scarf Antorini Legend
A very comfortable and light-weighted large women's Silk scarf is the most selling of Antorini collection. What's more, it is available in multiple styles and is easy to wear every day or on vacations. It is cost-effective but make sure to hand wash it in cold water.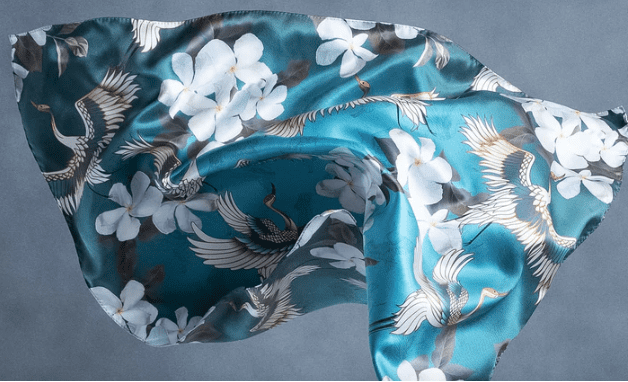 4: Silk Scarf Black White Gray Hand Painted Chiffon Scarf
A handmade black & white and gray silk scarf is on trend in selling in 2022. It is perfect to use in everyday and can be worn with jeans and shirts. It is in fresh and dark colors and give and add a cozy touch to you outlook.. It is available in stunning colors and patterns.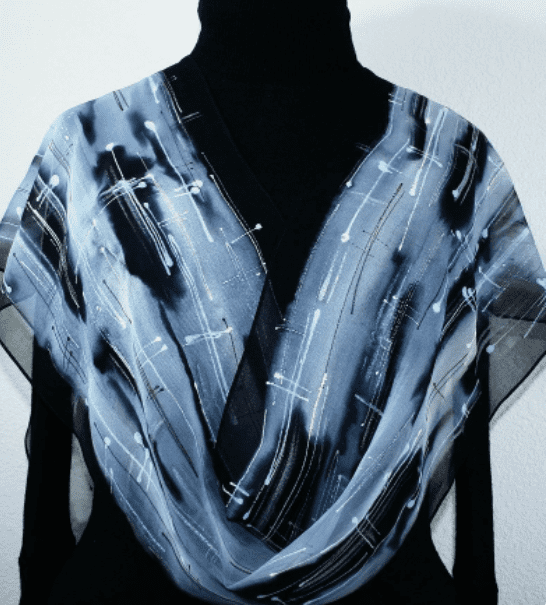 5: Floral Silk Little Scarf
A fabulous collection of floral silk little scarves are available at manageable prices and can be worn in multiple styles. These are just to add a sophisticated touch to any outfit. Try this white light-weighted floral silk scarf to bloom your spring in 2022.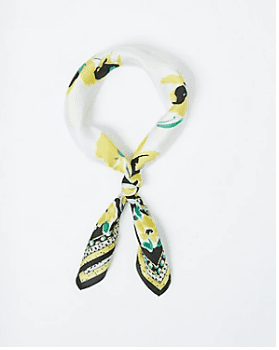 6: Printed Silk Twill Scarf
A smooth printed silk twill scarf with a colorful striped border adds soft and graceful touch in spring. The box pattern silk scarf can be used on top style and everyday clothes.
7: Fashionable Floral Sulk Scarf
Fashionable floral silk Scarf is wearable with every light color dress and even can be wrapped around the neck to add a layered touch to the outfit. The adorable scarves of Gucci Company with company name at the borders add the modern touch.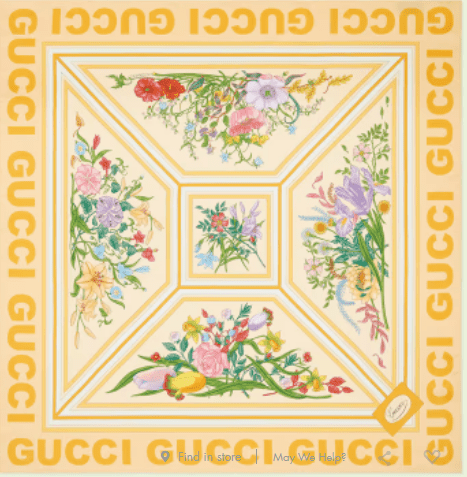 8: Satin Square Silk like Hair Scarf
A soft, cozy and stylish neck scarf is available in various colors and can be worn in many styles. What's more, its light and elegant color let you polish any outfit with. It is hand wash and dry cleaned neck scarf that maintain its structure and color for long time.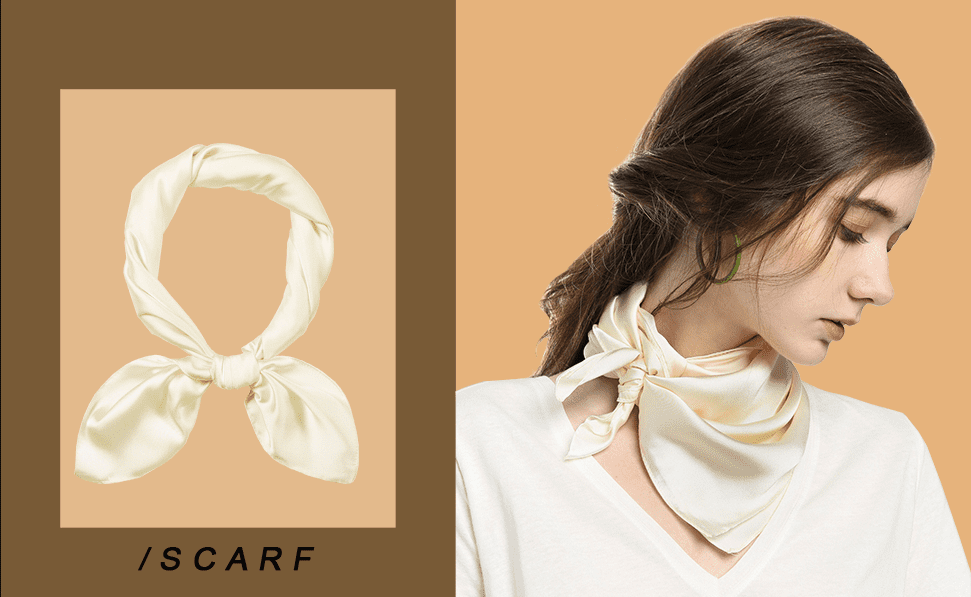 9: Gucci GG-logo print slim silk-twill scarf
GG logo prints a slim silk twill scarf that is light in weight and has pink edges that give you a bold look.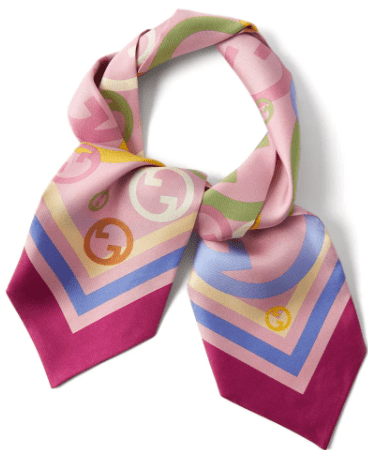 10: Striped-Border Silk Scarf by lescarf
A striped border silk scarf features a sharp white print that adds a chic factor to your outfit. A lovely border silk scarf can be used around the neck or even on the head to cover the hair.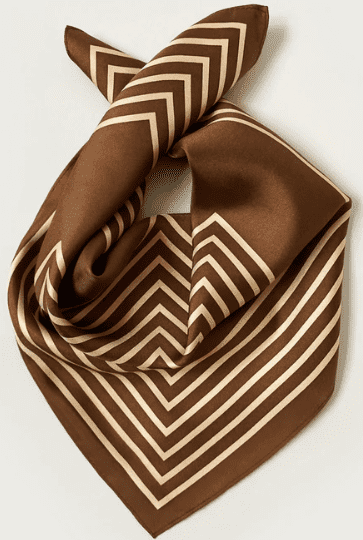 11: Skull and Cloud Silk Scarf by Alexander McQueen
A skull-printed design made of 100% pure silk and available in various colors complements your outfit in spring.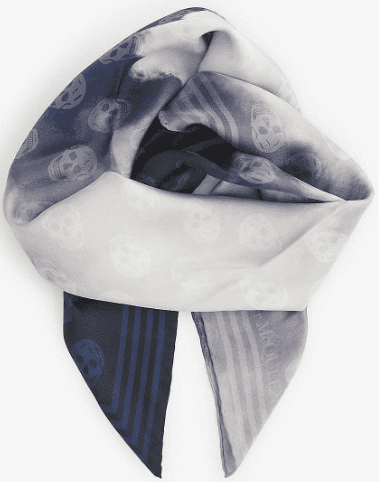 12: Black Logo-Embroidered Silk Scarf by TOTÊME
The black logo embroidered silk scarf is easy to wear every day or on vacations. What's more, it is a hand-wash scarf and needs iron before use.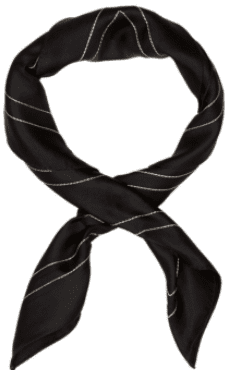 13: Four Round Dots S-2013
Four round doted scarf featuring multicolor and styles on the large size. This scarf can be used with jeans top style and add a layered touch to your look in spring light color dresses. Try this adorable, stunning scarf to give a stylish look.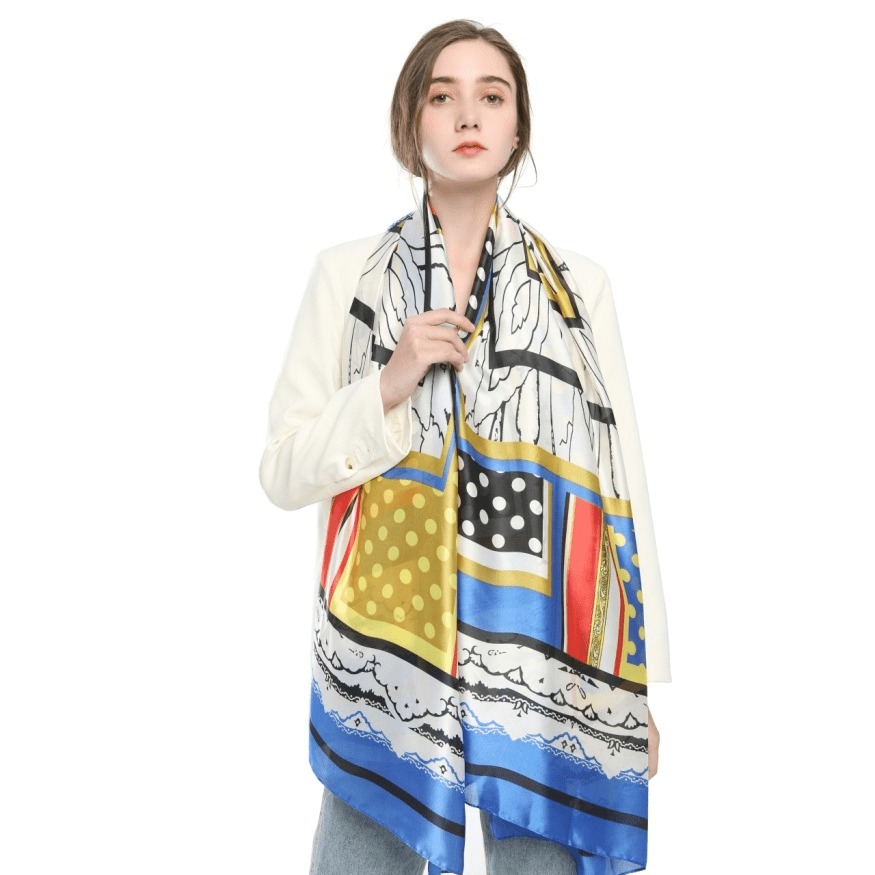 14: NOVMAY Silk-like Scarf Leopard Print
A leopard print silk scarf with a large square can be easily worn around the neck, head, and waist, or even can be a tie with a bag to add a more stylish look. What's more, this material is only hand washed in gentle cold water.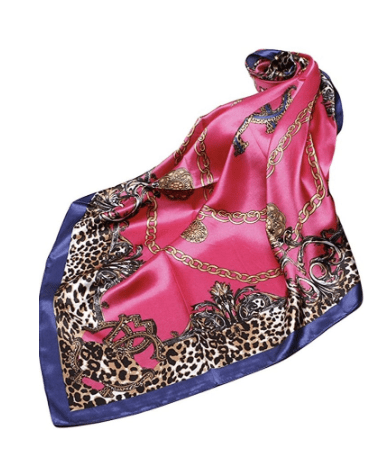 15: Y2K Silk Satin Square Head Scarf
This large satin square head scarf features colorful print on a stained background and is perfect for use in daily life, parties, and weddings. It is perfect for those who want to add bright color touch in their outfits in 2022. Furthermore, don't bleach and prevent it from direct exposure to the sun.