Bucket hats are back in trend, so get your hands on this fashionable accessory to make your pretty effortless. The buckets hats can be worn in various styles and almost make the best style statement with every outfit. These are popular for their style statement and because of their functionality, let's take a look at what it is, how they can be worn, and where they started.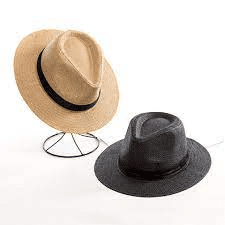 How was Bucket Hat Started?
The bucket hat wasn't originated for fashion or style purposes but was purely designed for its functionality. It originated in the 1900s for fishermen and Irish farmers to protect their faces & eyes from the sun and rain. Formerly, it was made from wool, so it was water-resistant. Then after a few years, in1940es-1060es, its version was started in cotton, and then it was transitioned from function to trend & fashion.
What is the Bucket Hat & its Uses?
A casual style of hat for both men & women, specially designed for summertime to protect from the sun. These are made with cotton & wool, light-weighted synthetic material, and denim. It often comes in the shape of a bucket, so it gets its name because of its shape and even comes in various patterns and colors.
It's also known as a fishing hat, commonly used by fishermen to protect them from rain. It prevents the skin from direct exposure to the sun.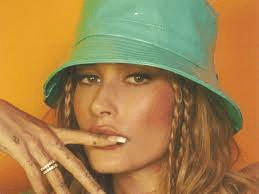 Bucket Hat Pros & Cons
There is no doubt about the style and functionality of the bucket hat, and it has been a comeback in recent years, but the product's pros and cons are what convince to choose to wear it or not, so let's take a look
PROS:
vast in its functionality and protects from sun, rain, and wind
Versatile in nature can be worn with the casual and modern outfit
Help in hiding rough hairs and also keep the head warm in winter
They make a fashion statement, often come in various colors and patterns, and have relaxed styles.
CONS:
Difficult to store because they tell a lot of space
Not suitable for a formal occasion
On hot days, as they cover the entire head, so offer little ventilation, which is not good.
Not suitable for women's all types of hairstyles, because many hairstyles get messy under bucket hat.
When Do You Wear a Bucket Hat?
Bucket hats were made to protect the fisherman from the sun and are even famous because of their functionality. But over time, they become fashion accessories and work best with an everyday look. You can wear the cotton or nylon bucket hat in spring and autumn and also wear the hat with various hairstyles. You can wear a bucket hat with casual, everyday clothes to magnify your look and even these all fashion accessories that can be used in every season.
Choose the bucket hat which suits best to your outfit. For instance, you can buy a bucket hat of pastel color if you have curled hair.  What's more, you can wear a bucket hat of wool in winter, even if you have short curls, let them fly free under the bucket hat and if you have long curls, tie two little buns on the back side of the head and let a few strands loose in front to make you more stylish.
Bucket hat with pair of Braids:
Next, a bucket hat is perfect for a stylish statement to your look if you love pair of or multiple small braids. You can wear a loose t-shirt with long pants and a bucket hat and let the two braids fly in front of your chest.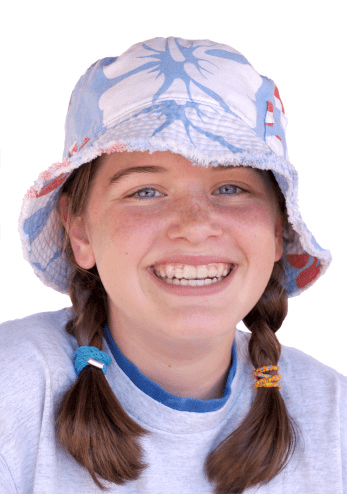 Bucket hat with Long hair:
Finally, if you have long hair, a bucket hat is just for you to amp up your look. You can make any hairstyle, like, tie a bun or just put your hairs on the front of each ear side and let sprinkle your loose hair tresses with a bucket hat.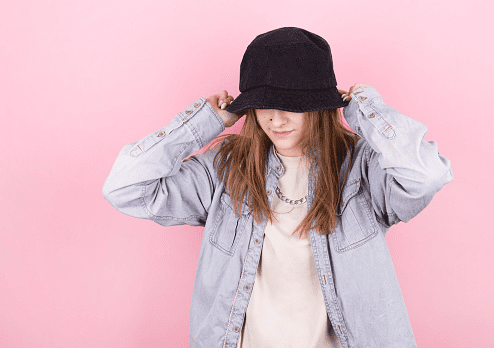 Bucket Hat Outfit Ideas
Bucket hats can be worn on every occasion to make a more elegant look, but you may wonder how to wear a bucket hat with what, where, and how? We have got you covered with the bucket outfit ideas.
1: With Bathing Suits
You can pop up your bathing suit or beachwear with a bucket hat. Use a bucket hat of sandy color to save you from the sun and wind; whenever you plan for a swim or lazing around the beach.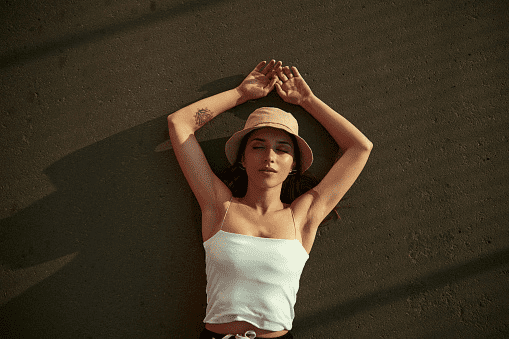 2: With Printed Clothes or Summer Floral
If you are wearing a patterned skirt or pants with a small printed top, add a bucket hat to create a fabulous look to the outfit. Bucket hats are meant to keep the sun away from the face and eyes, so use them with summer floral dresses. Bucket hat with floral printed dresses makes the chic, casual and fresh outfit.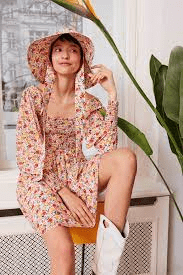 3: Bucket Hat with Oversized Tops and with Skirts
Layer the oversized sweatshirts with a bucket hat to make you look cozy and modish. It will also make you a chic appearance when added with short skirts. Pair a bucket hat with skirts, tops, and sneakers for a more impressive look. Let fly your hairs in the air, or you may tie in a bun or simple two braids.