Scarves are the necessary accessories worn globally, and their fabric matters a lot. With so many different fabrics that exist for scarves, it is hard to choose the best one among the various fabulous materials of scarves.
Here is a handy guide about the best fabric for scarves to help you determine which will work best for the scarf you have in mind.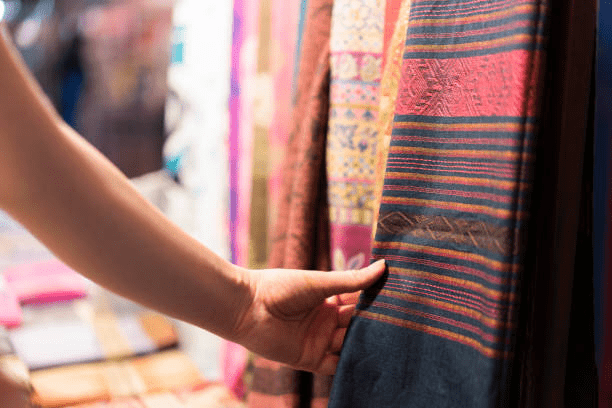 Cashmere
Cashmere fabric is the raw wool, the undercoat of a Pashmina goat, which gives the wearer an immediate sense of luxury and comfort. Cashmere is the softest, most luxurious fabric that is soft enough to wear directly next to the skin.
You'll be the head-turner wherever you go with the luxurious cashmere scarf because luxury speaks for itself. A cashmere scarf is the best choice because it speaks volumes about your sophistication and royal class.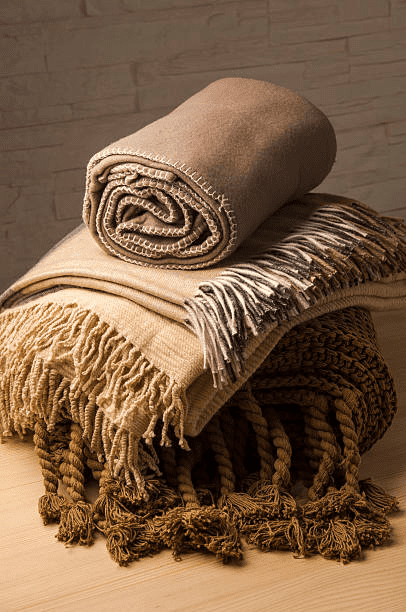 Some characteristics make it a good fabric for scarves:
Easy to use and give a soft touch
Light-weighted and relatively delicate.
Cashmere shawls and scarves are famous because they are warm and add nice luxurious touches to any outfit.
Cashmere scarves are cool to your skin (no cause allergies), and these scarves last for almost a century if you take care of them.
Here's how Cashmere Fibre is Unique
Soft and dye resistant.
100% natural and pure fibre and not a single thread of synthetic fibre or pollutant are used in it.
Keeps the wearer warm without sweating even when the temperature drops down.
It is handwoven and breathable in nature.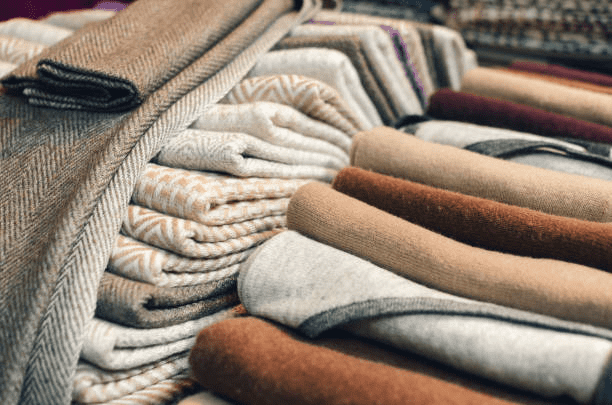 Silk Fabric:
Silk is the strongest natural textile and is famous for its incredible softness and durability.
Silk is the epitome of luxury due to its high cost to produce, soft feel, and elegant appearance, and it is popular textile in high-end and couture fashion design.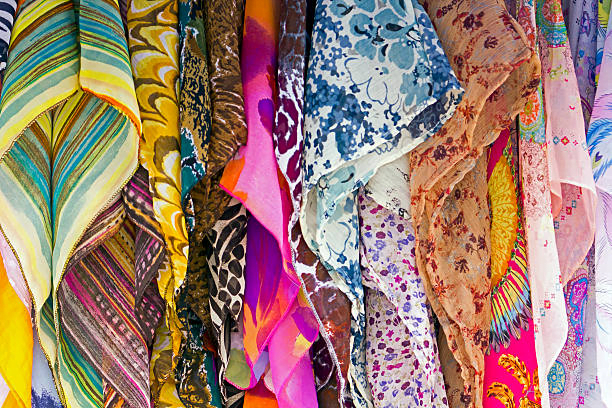 Properties that make it Unique:
It a soft, giving a high-end and luxurious appeal to the wearer.
Most absorbent fabric handles moisture well in clothing items.
The lightweight, breathable fabric thus reduces the risk of overheating when you're going about your day.
Flexible and has some elasticity, which allows pull itself back into shape after stretching.
Silk is a fast-drying fabric.
Why is silk best for scarves?
Silk fabric is known for its beautiful drape and absorbent nature. Wearing silk in your hair can help keep them soft, moisturized, and tangle-free. Silk scarves are more delicate on the skin than rough cotton, and they are hypoallergenic and non-irritant. Silks scarves enhance the beauty and can keep you warm in winter, cool in summer, and care for your skin, hair, and the environment.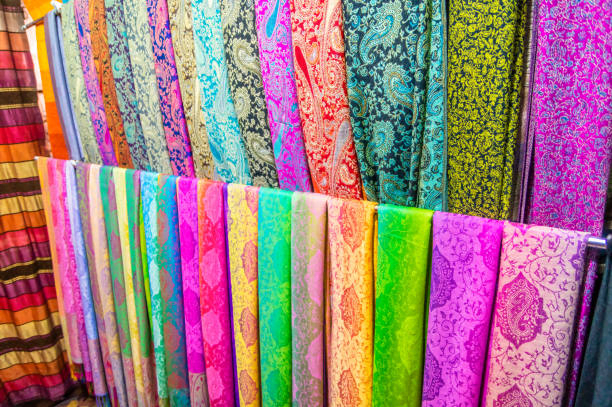 Satin Fabric
Satin is a type of weave, while silk is a fiber. So, silk can be used to make satin and the satin extracted from pure silk is hypoallergenic and breathable.
A piece of soft and shiny satin fabric gives you a fancy look. Satin weaves are flexible and are generally known for their lustrous finish and beautiful drape.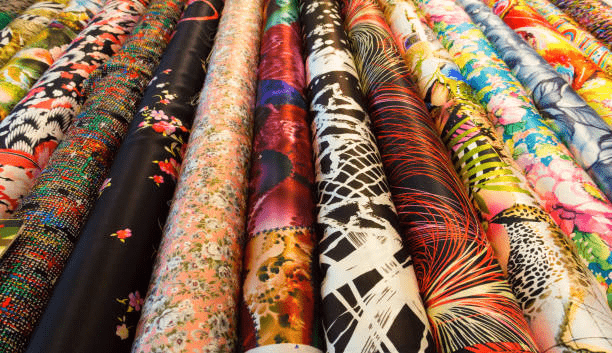 Unique properties of Satin fabric:
Satin weaves create a shiny, soft fabric, which feels very luxurious.
Satin is wrinkle-resistant as it doesn't wrinkle like other fabrics.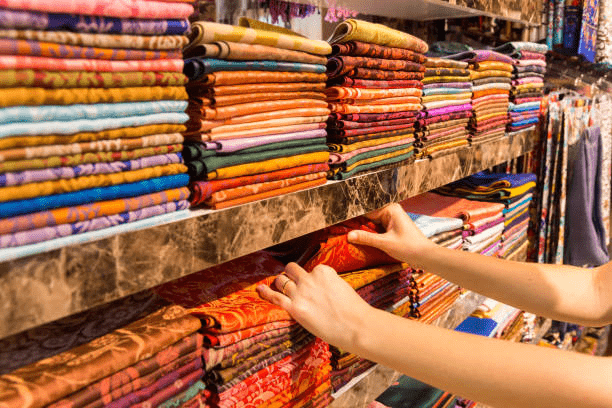 Polyester Fabric:
A synthetic fabric derived from petroleum is polyester. It is easy to dry and wrinkle-free and is the right choice for the rainy season because of its durability.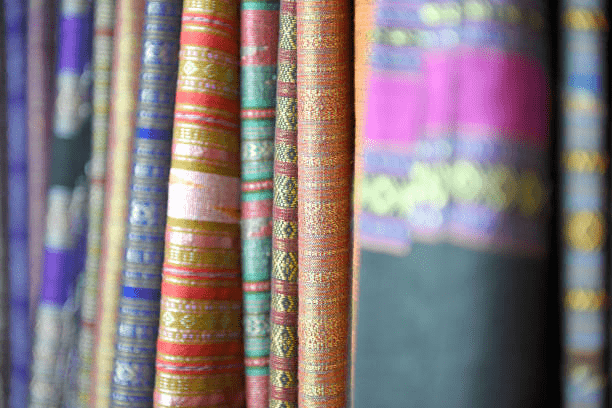 Stunning properties of polyester scarves:
The scarves and shawls made with polyester are durable, warm, and usable in winter and autumn.
Polyester fabric is highly resistant to environmental conditions, so, ideal for long-term use in outdoor applications.
It is wrinkle and abrasion-resistant.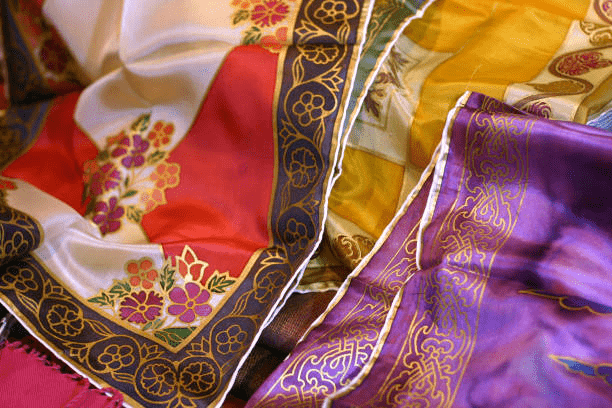 Cotton fabric :
Are you modern women who are zealous, and love to take on challenges, then a cotton scarf is an excellent fashion accessory to wear around the neck and over the shoulders? Cotton fabric is obtained from the cotton plant and is naturally textile.
The scarves and shawls made of cotton are cool for summer and spring. A cotton scarf can make you a daring girl from a simple woman. What's more, they are less slippy, which makes them suitable to use every day.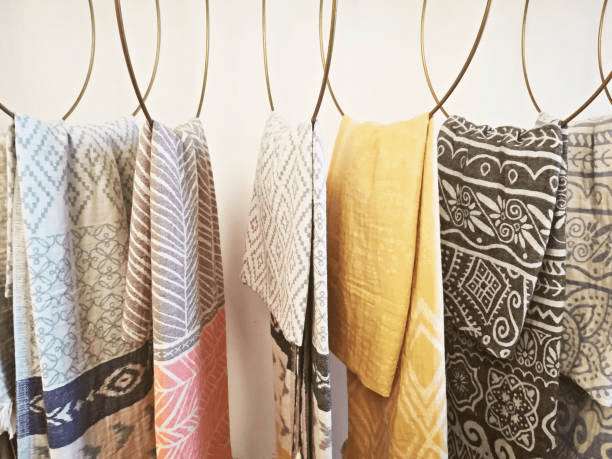 Characteristics of Cotton Fabric for scarves
Soft and fluffy
Durable and retains its durability and flexibility.
A very absorbent fabric
More breathable than synthetic fibers.
It is free from static cling because it does not conduct electricity.
Is a Cotton scarf a good choice?
A cotton is an ideal option for women with different skin irritation problems. This breathable fabric can cool the entire skin and prevent the sun rays from attacking your skin by keeping your skin cool and breathing.  If you wear a cotton scarf, this can help your skin to retain all those vital nutrients that can evaporate with heat. 
A cotton scarf sticks with your body and doesn't flow with the breeze, so don't slip off from the head if you wear them. These are ideal for summer and monsoon.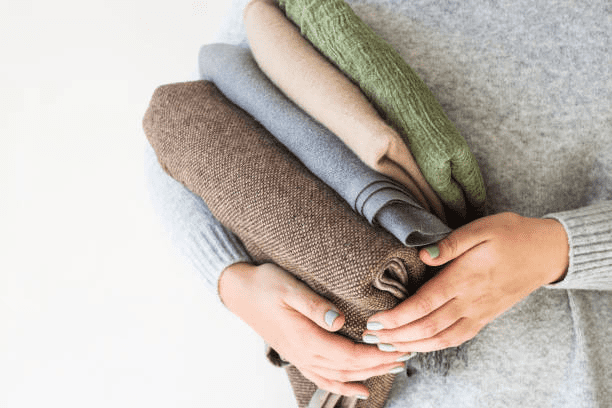 Viscose fabric:
Viscose is also known as artificial silk. This is a low-cost fabric found in cotton end uses. Viscose is semi-synthetic fibre but lighter and smoother.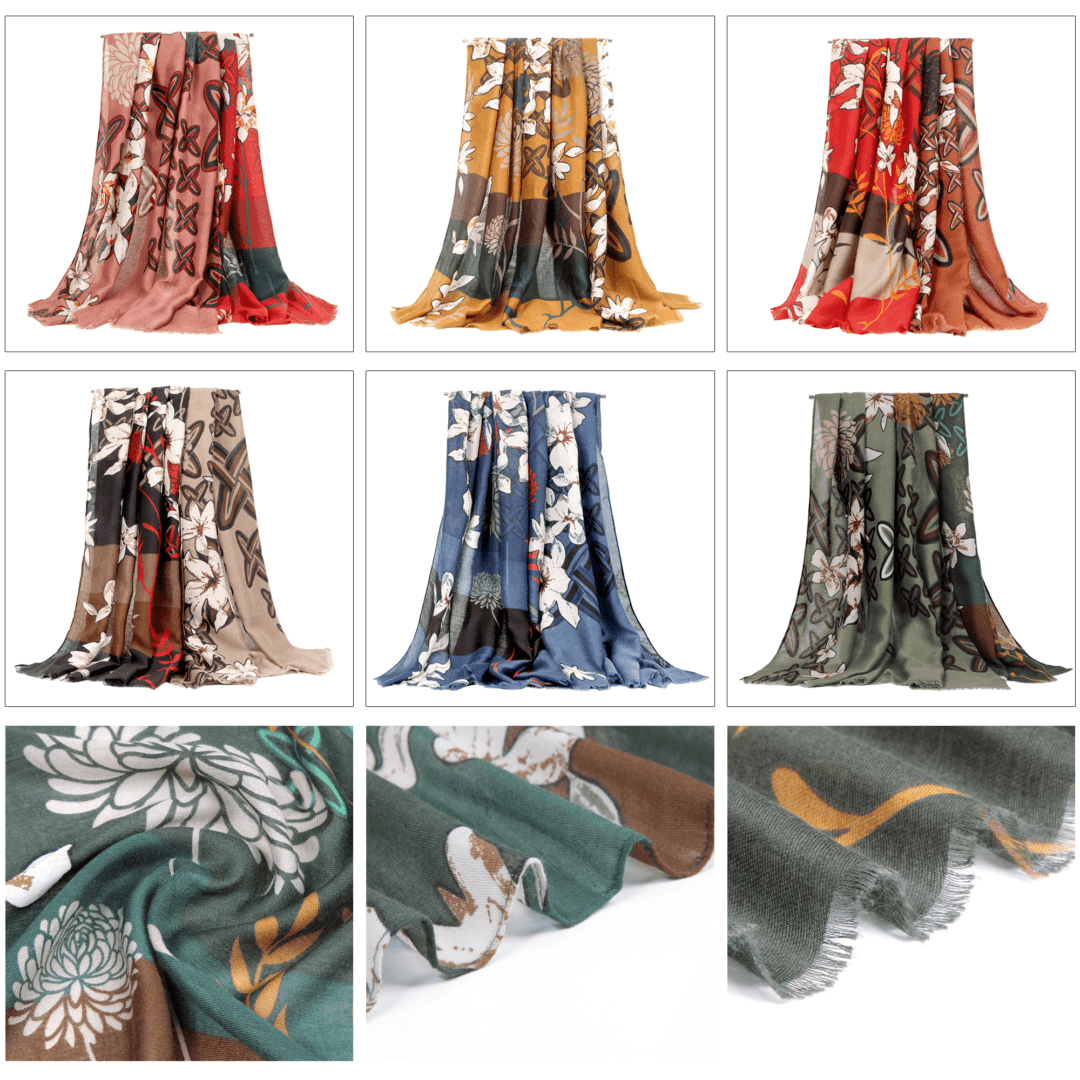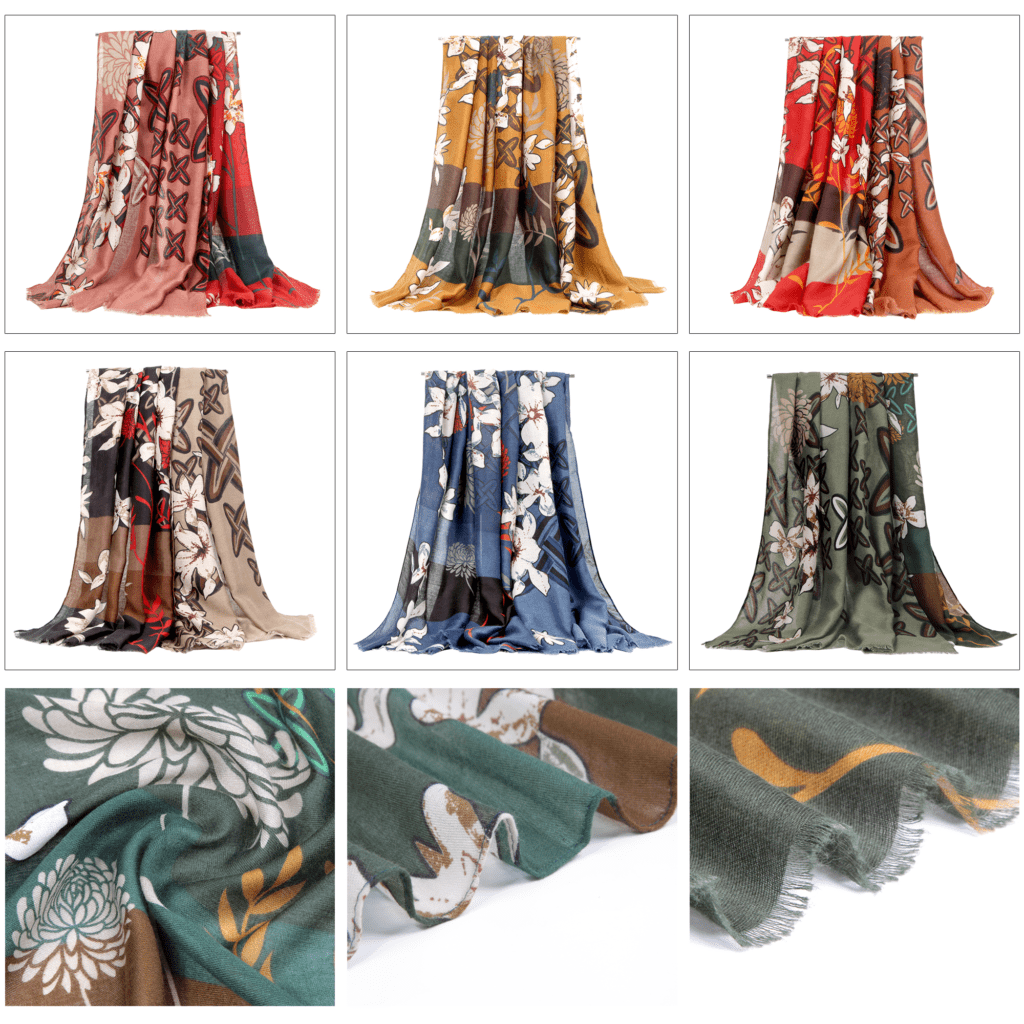 The characteristics make it Unique:
It blends very well with other fibres, so versatile in nature
Breathable and drapes well
Forever color retention
Highly absorbent in nature
Very smooth and soft and light weighted
Does not trap body heat
Strong, robust, and comfortable
Inexpensive
Free from static build-up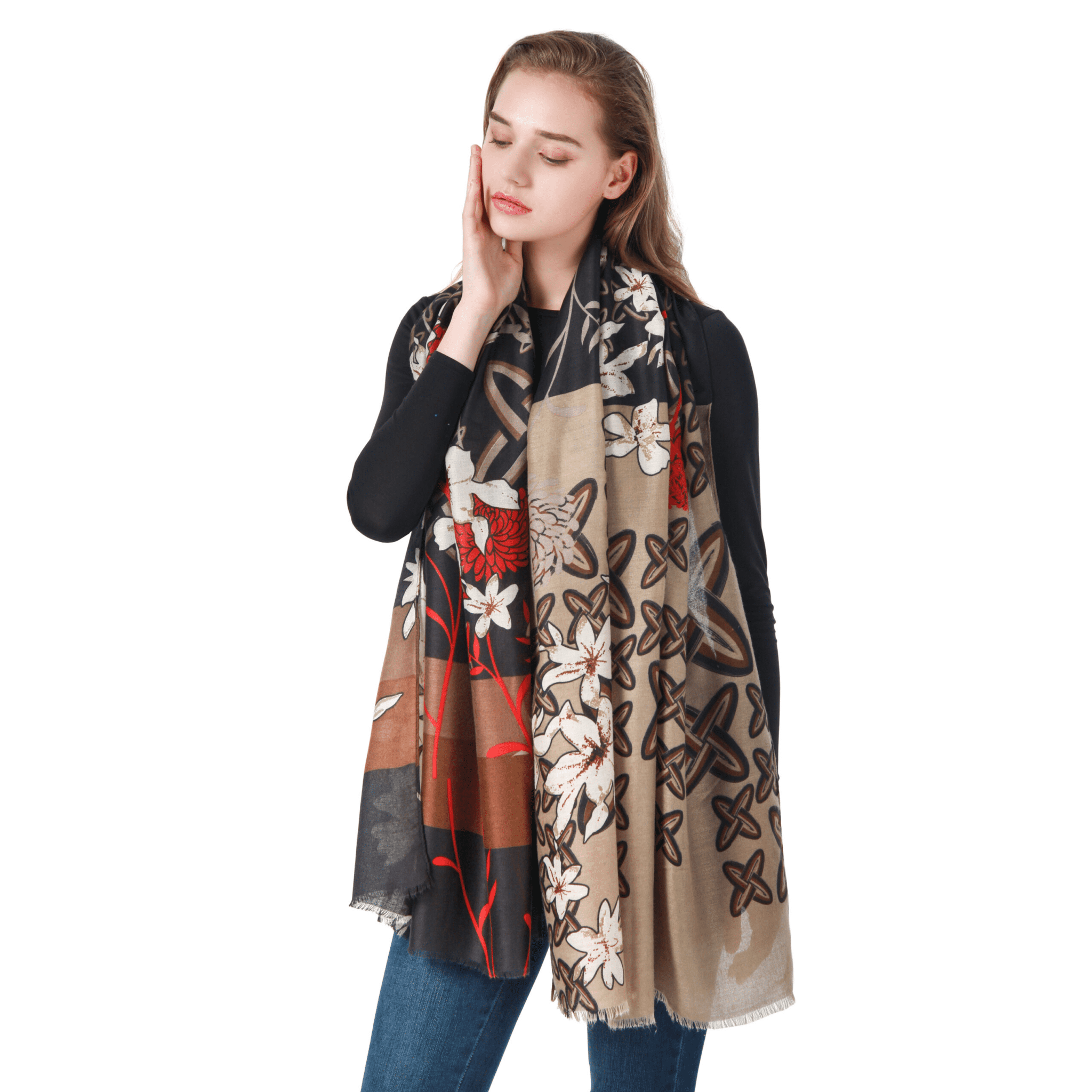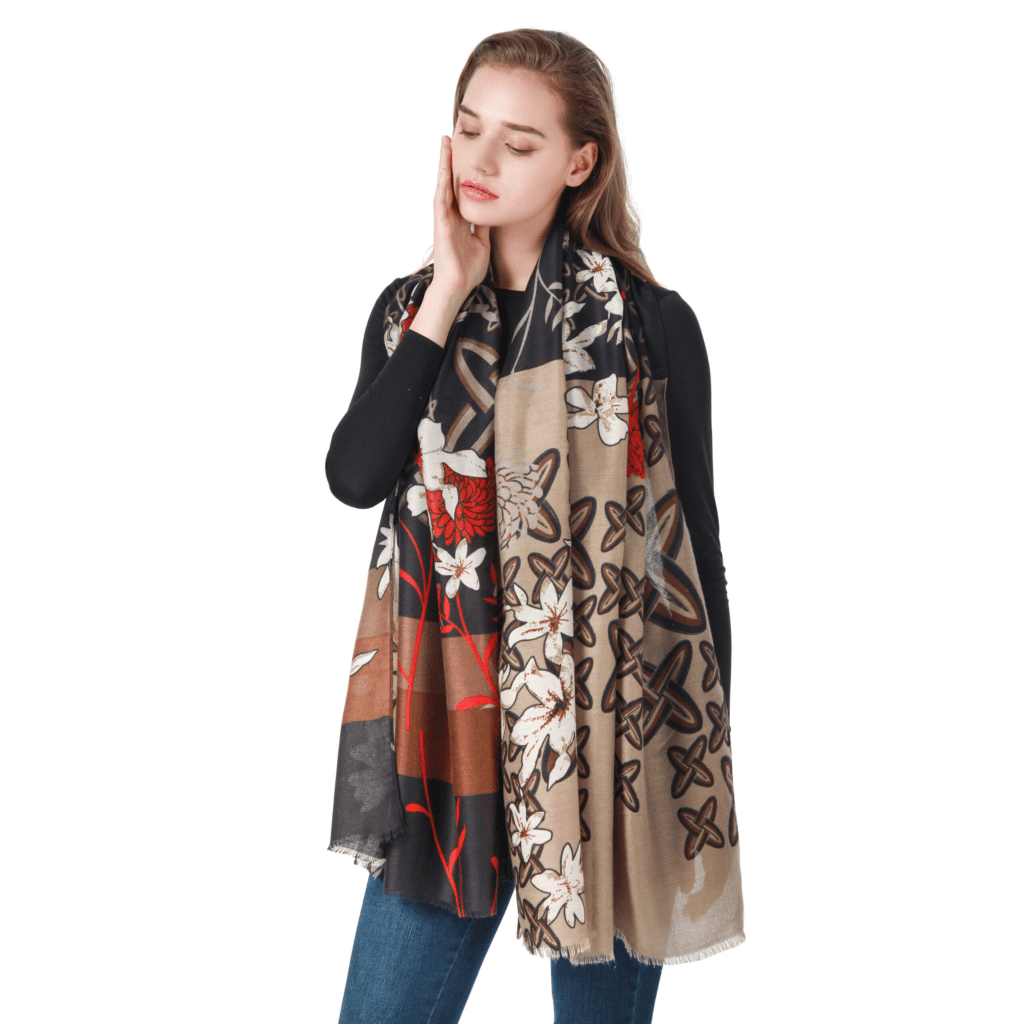 Acrylic Fibre:
Acrylic fabric is one of the breathable textiles made from a synthetic polymer called acrylonitrile. Acrylic fabric is made out of acrylic yarns woven in warm material. This material provides incredible warmth and insulation.
Acrylic fibers are synthetic materials and man-made textiles. It's lightweight, soft, warm, not shed, less expensive, and does not usually require special care instructions. It does not fade and is wrinkle and stain-resistant, and is an effective alternative for people who have allergic reactions to wool.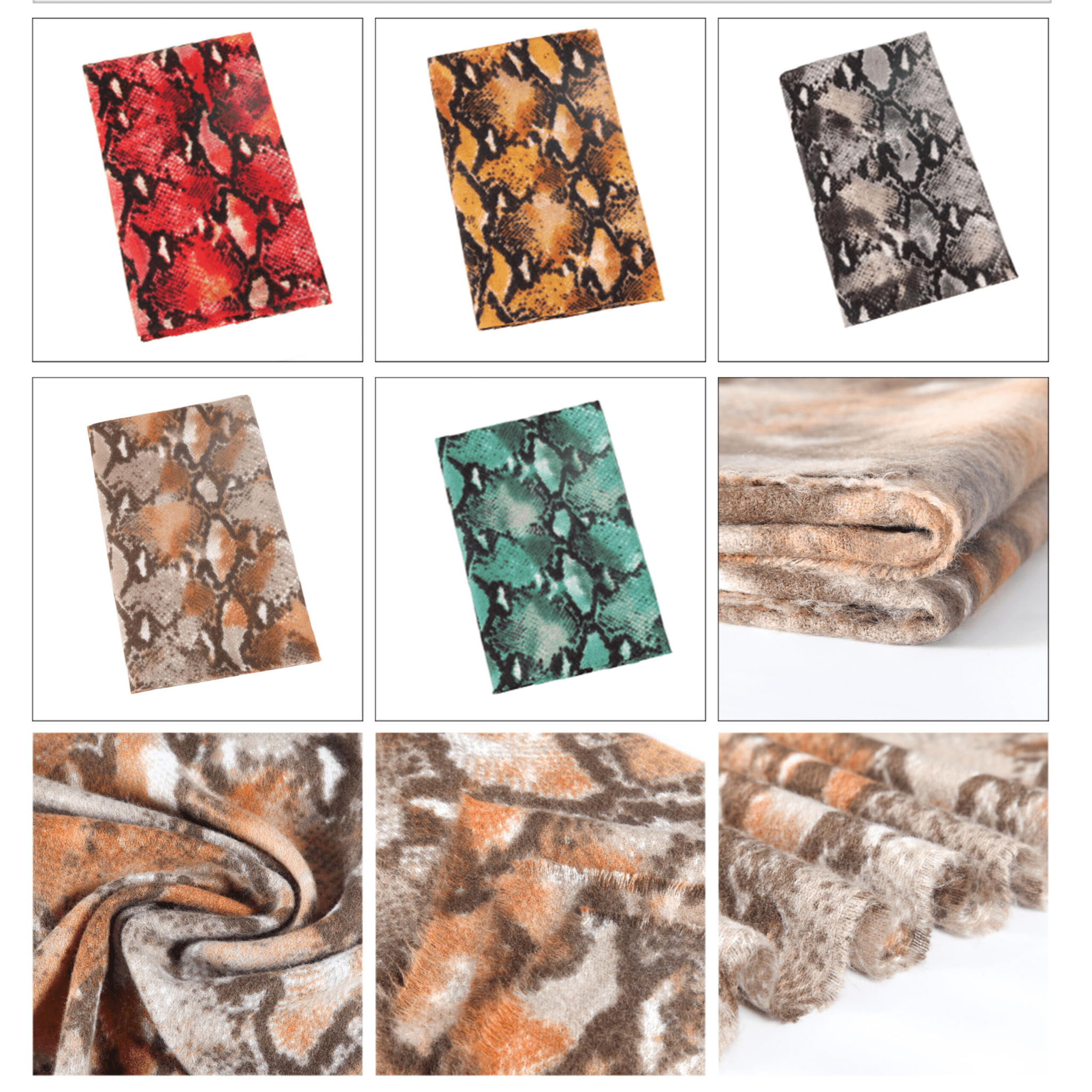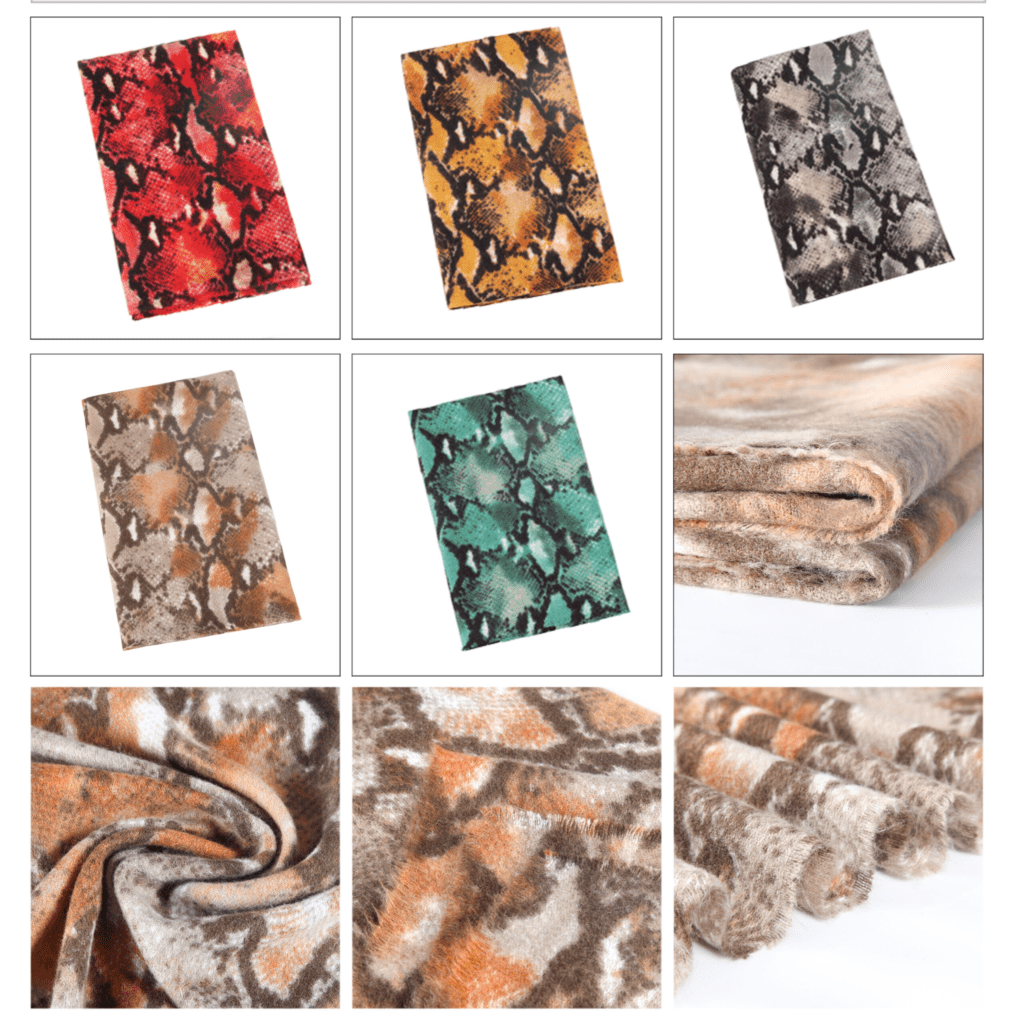 The uniqueness of Acrylic Fibre
100% acrylic fabric has insulating properties.
Acrylic also dries quickly and has hydrophobic qualities.
It also resists stains, mold, and odors.
It also has little heat resistance and is prone to pilling.
Acrylic offers warmth and insulation but no temperature regulation
Lightweight and soft to the touch
Dye-fast, so it holds its color and will never bleed with other clothing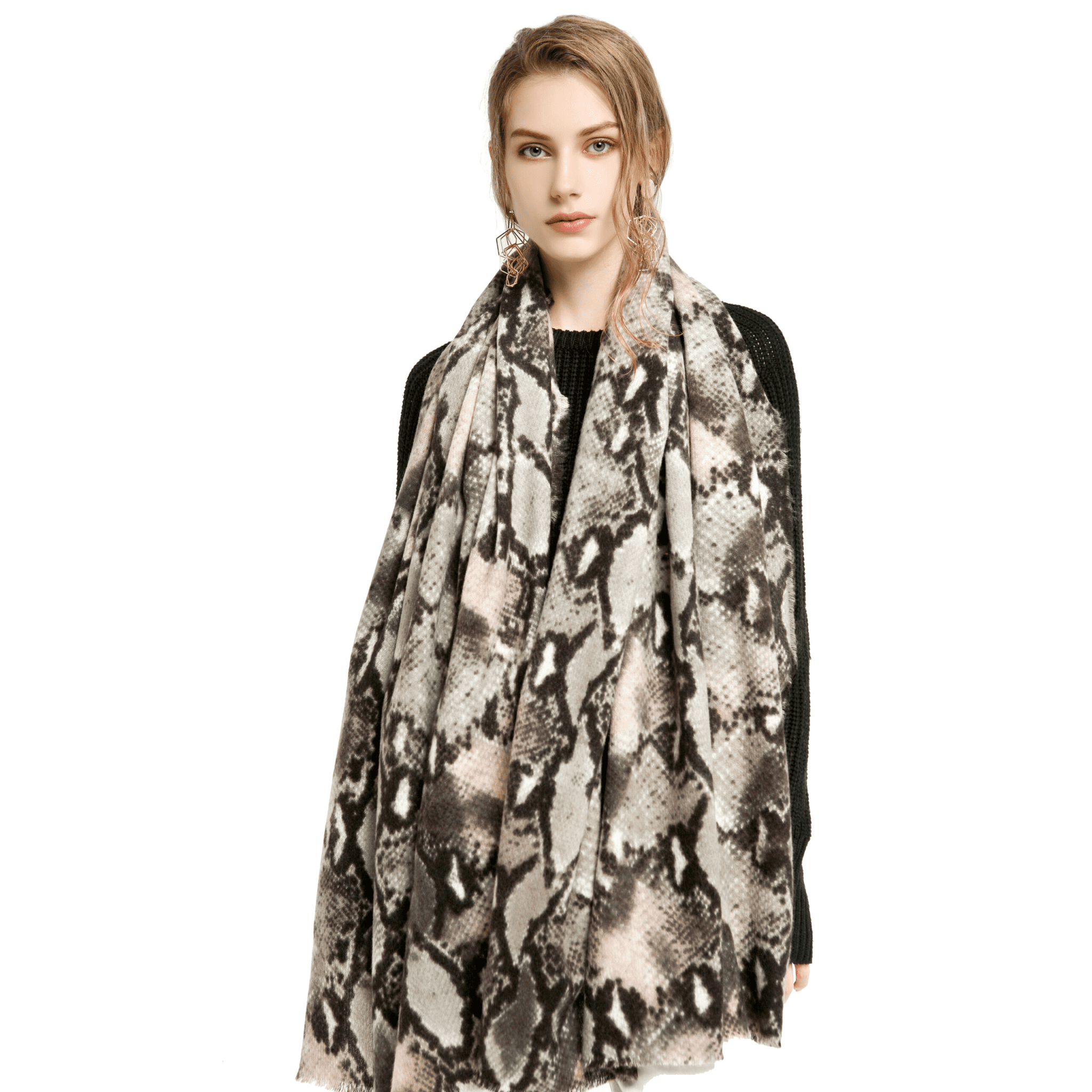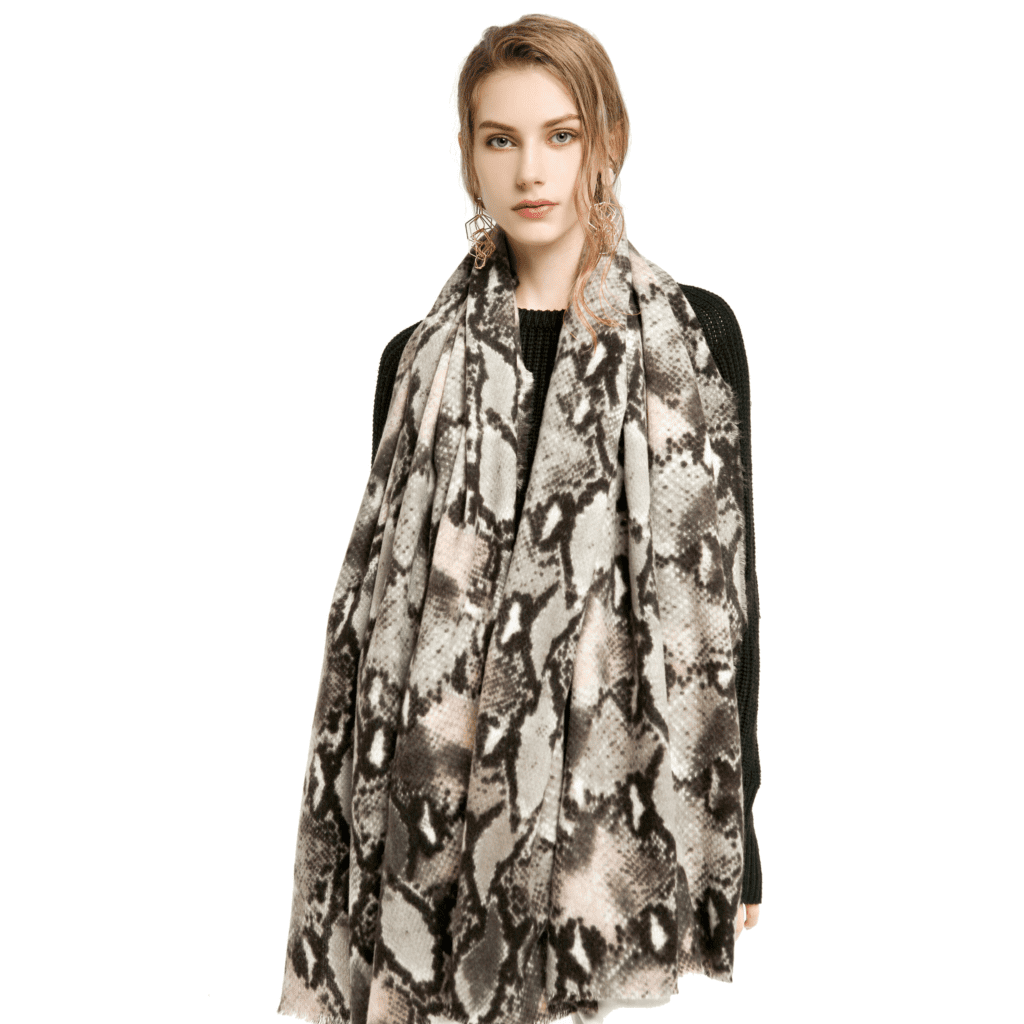 Chiffon fabric:
This type of fabric is sheer, which means it is light and semi-transparent with a simple weave. Chiffon is a gauze-like fabric that is known as floating nature. It is a lightweight plain-woven fabric with a mesh-like weave that gives it a transparent appearance.
This fabric is made from silk and is expensive and in high demand among upper-class women. Use the chiffon light-weighted scarf for warmer months.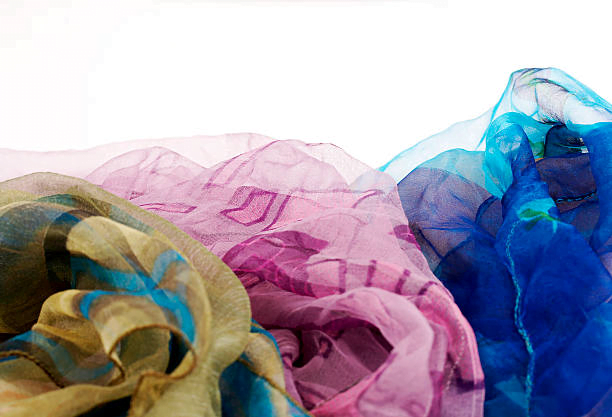 Why Choose Chiffon Scarf?
Chiffon fabric has a sheer, transparent appearance.
Chiffon fabric, both silk and synthetic, is strong
Chiffon has a shimmery surface and is a beautiful, decorative fabric, which makes it fabulous.