If you're looking to import scarves from China to the USA, there are a few things you need to know. First, you'll need to find a scarf manufacturer or supplier in China. Once you've found a reputable source, you'll need to negotiate prices and minimum order quantities. Once you've placed your order, they will ship the scarves to the USA.
You can either use a freight forwarder or ship the scarves yourself. Finally, once the scarves arrive in the USA, you'll need to find buyers and distributors. With a little research and planning, importing scarves from China to the USA can be a breeze!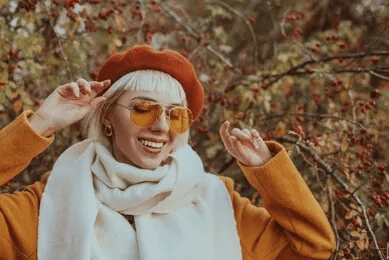 The Importance of Importing Scarves
Importing high-quality woven scarves from China to the USA is a great way to save money and a great way to start a business.
If you are looking for ways to save money on your clothing products, scarves imports from China are one of the best options. This method of saving allows you access to all of the latest styles and trends in scarves at low prices. However, we recommend buying the scarves with the logo of the manufacturers.
Comprehensive Strategy of China Scarf Import to the USA
There is a lot of money to be made importing scarves from China. It can be very lucrative if you are willing to put in the effort. Grab shawls or hats from wholesalers or retailers and learn from the experience. However, this does not mean it is easy or without challenges. It would help if you had a comprehensive strategy to succeed and stay competitive in this market with some accessory knowledge. Below are some tips for importing scarves from China:
Start with small orders first. It's essential to start small regarding your first few shipments from China to gauge what works. This will help you identify any issues or problems early on. Rather, having them snowball as time goes by and becomes harder to solve later on down the road. For example, if there is an issue with one item belonging to an entire batch. In addition, starting small and finding out what works well before increasing your production volumes means less risk. overall the reason is that there isn't much at stake yet, either financially or emotionally!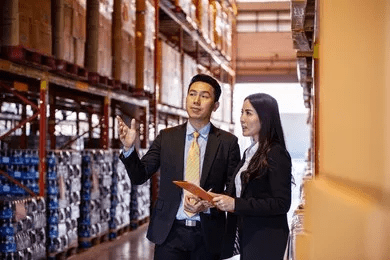 China-US Trade War: How China's Scarves Export to the USA May Change
The recent China-US trade war has been an ongoing issue for the past few years. Still, with the implementation of the new tariffs expected in January, many Americans will feel this effect. The fundamental trade reliance and massive trade imbalance between China and the USA remain unaffected by the trade war. The Biden administration will shortly declare that some Chinese shipments to the U.S. would not be subject to tariffs. However, new proof has surfaced that the trade conflict is detrimental to the USA. According to the B.R. Logistics website, container charges between China and the United States are between $15,000 and $18,000 per 40-foot container. This is two to three times more than pre-pandemic costs.
China's Largest Scarf Exporters to the United States
China is one of the largest exporters of scarves to the United States. The country has been exporting scarves for decades and has significantly grown its market share. China has been absorbing a large portion of the global scarf market for years.
The United States is one of China's biggest trading partners, so it's no surprise that it exports many scarves to this country. China is also very competitive in pricing. It makes china an attractive option for businesses looking to purchase large quantities at low prices.
Many types of scarves are being produced in China today. They range from simple cotton fabrics to high-end designer pieces made of silk or cashmere wool blends (which can be very expensive).

How to import wholesale scarves from china to the U.S.
Importing scarves from China to the U.S. is a great way to save money and get a lot of scarves for your business. Here's how you can do it:
Find a reputable Chinese supplier that sells wholesale scarves. You'll need their contact information to start placing orders, but first, make sure they're selling quality scarves. A quick Google search should give you some idea about their reputation and business practices.
Once you've found some potential suppliers, reach out to them directly and ask if they offer any special deals on big orders. Especially if they know who else will be purchasing from them in bulk at the same time as well. You can find more knowledge about How to import scarves from China in this blog post, "How to import scarves from China: a complete guide."
Problem and Solutions while Importing Scarves from china to the USA
While importing scarves from China to the United States may seem simple, You should consider many factors. You first need to decide what type of scarf you want to import and then find manufacturers who can make it for you. Once this process completes, the next step is getting your shipment ready. It includes all the legal documentation required by U.S. Customs when importing scarves into America. This can take some time but is necessary if you want your shipment through customs without any problems or delays.
Once all of these preparations have been made, U.S. Customs has approved them. Then, it's time to ship your order!
1. Get your documentation in order
Before importing scarves from China to the USA, you'll need to get your documentation in order. In addition to having all of the required licenses and certificates, you must have a legal address for your business. This article explains what you need to do if you are importing scarves from China into the U.S. as a sole proprietor or as part of an LLC or corporation.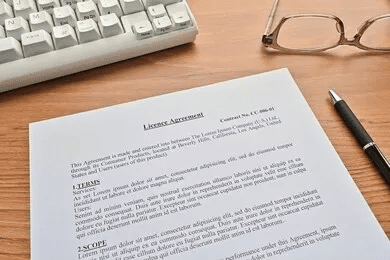 2. Make a list of Chinese exporters, or suppliers, who can provide you with your scarves
Now that you have a good idea of what kind of scarf you want to import from China. It's time to find an exporter/supplier who can provide you with the scarf you need. It's essential that your chosen supplier is reputable and has experience in the industry. They should also be able to source the right scarf at a reasonable price. They should provide excellent customer service.
The best way to find suppliers is through networking with people who already work in this area. You might consider joining trade associations or attending conferences. These events are great places to meet potential partners!
Here is the list of Corresponding Suppliers and Exhibitions
3. Investigate the Scarves
Before you make the plunge and start buying scarves from China, you'll want to investigate what you're getting into. There are several things to consider when importing from China, including:
The quality of the scarves. Is it high-quality fabric? Are there any defects or blemishes?
The price of the scarves. Is it affordable for your target market? What is their pricing range compared to other companies in your industry that sell similar scarves?
Shipping costs. How much will the shipping cost per order (or larger orders)? This might affect how many units you import at once. If shipping becomes too high, it could be more cost-effective to invest in a local supplier.
Payment methods were available on Alibaba's platform. While PayPal isn't accepted as a payment method on Alibaba platforms like TradeKey or Made In China Wholesale. It is not possible without an account set up with them first. You should still check whether credit cards are accepted before making any purchases. some sellers may accept only bank transfers while others may be willing card payments through PayPal's platform. They may also need Visa/Mastercard debit/credit cards issued by U.S. banks like Chase Bank or Wells Fargo Bank USA Incorporated.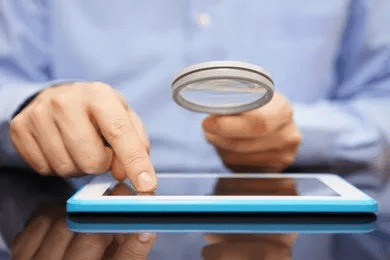 4. Negotiate a deal with the scarf supplier
You should negotiate a deal with the scarf supplier. Make sure you get the best price and shipping terms.
The first step in negotiating a deal with your scarf supplier is to determine what kind of relationship you want to have with them. Are you looking for a long-term partner or just trying to buy some scarves off the rack? If it's the latter case, then there's no need to worry about establishing a trust or building a long-term relationship. The reason is that it's unlikely that this will be an ongoing business venture. However, if you're looking for something more long-term, then it might be helpful for both parties to establish trust. This will help to work together throughout the life cycle of this project.
The second thing that You should consider when negotiating prices is the experience of each party. If one party has more experience than another, then they might feel like they deserve more money. They will also deserve better terms than someone who doesn't have much experience.
Negotiate a reasonable price: You might already know how much to pay for your scarves. Yet, negotiating is always essential. If the supplier has quoted a high price, ask them if they could give you any discounts or volume discounts based on how many scarves you buy from them at once. It is also worth asking if there are any special offers available at that time of year as this will help keep costs down too.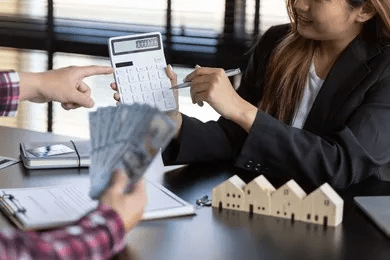 5. Avoid payment fraud.
While waiting for your shipment to arrive, keep in mind a few things that could help reduce your risk of fraud. First, try to avoid paying in full before receiving your scarves. If you do pay upfront, ensure that the seller gives you a receipt outlining their name and contact information.
Moreover, include all payment details (including the date and amount of payment). Another way to protect yourself is by getting a shipping confirmation. This ensures that the seller has shipped out the package (and not only packed it). Yet, it also includes tracking numbers so that you can follow its progress on its journey from China over here!
Finally, you should ensure that there's confirmation from customs officials. The confirmation will have details that they have received your scarves and are processing them.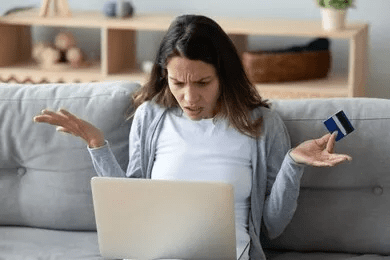 6. Costs for importing scarves from china
The cost of your scarf import will depend on some key factors. First, the size of your order will determine how much it costs to ship (larger orders tend to be cheaper). Second, the shipping method you use will affect how much it costs. For example, air freight is often more expensive than ocean freight but faster than standard shipping methods.
Thirdly, weight and volume are also essential factors in determining how much it costs to ship scarves from China. The cost will include charges through a third-party logistics company like us at FBA Warehouse Solutions LLC. Lastly, suppose you're importing from another country, such as Indonesia or South Africa.
In that case, there are also limits on what you can ship into certain states (like Texas) without having specific licenses or paying certain taxes. This may increase costs for yourself and companies who do business with you directly. so be careful when considering which scarves might need special treatment before you import them!
Transportation costs of importing scarves
To import scarves from China to the USA, you must pay for the transportation costs of your shipment. Transportation costs are calculated in two ways: freight rate and forwarder fees.
1. Freight Rate
The freight rate is the cost of transporting a shipment on a truck, boat, or airplane. You can determine it by how much space your scarves take up in this vehicle. Moreover, how far they have to travel before reaching their destination. The farther You transport them from their origin point, the higher this cost. The distance traveled also determines the transport method: air or ocean freight.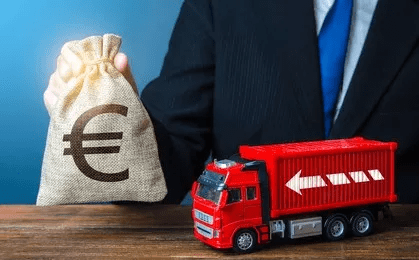 2. Freight Forwarder Fees
A freight forwarder is an intermediary between exporters and importers. He ensures that every step along a shipment process goes well as per the domestic and international regulations. They provide many services until they get customs clearance and documentation processing. Furthermore, it also includes consolidation services, storage, packing, and labeling materials. The other services include tracking data transfers between carriers, and international logistics advice.
3. Customs broker fees
You'll need to pay several fees to import your scarves into the U.S., including broker fees. Customs broker fees are paid to customs brokers, who act as middlemen between importers and the government. These brokers help you with the paperwork, which can be complicated and time-consuming. They can also provide valuable insight into how much you should expect your shipment to be taxed based on its value and what material it's made from.
Customs broker rates vary widely depending on where you live in the United States. Furthermore, it also depends on the nearby office that handles international shipments. But, they will cost somewhere between 1% and 3% percent of your total order value.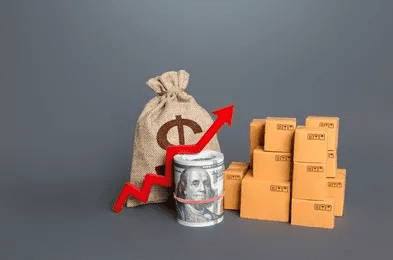 4. Import duties
Import duties are a tax charged by the importing country on scarves brought into the country. The amount of import duty paid to an importing country depends on the value of the good, and they generally calculate it as a percentage of that value.
It's important to note that import duties may be calculated in advance of shipping. They include it to your invoice by customs agents at the port or airport where you enter your shipment into their jurisdiction. This can lead to confusion if you're unsure how much your shipment will cost when it arrives at its new destination!
5. Agent fees for importing scarves
Agent fees are charges that the importer gives directly to the agent. Agents will usually deduct their fees from your invoice, so you'll need to pay for them at some point during the process.
Agent fees typically cost around 9% of your total order value. However, this can vary depending on who you use as an agent. For example, if you're importing scarves worth $50 per unit and using an agent with a 10% fee, they would charge $5 on each transaction (10% of 50).
Shipping scarves from china to the USA
Once you've determined that it is, in fact, possible to import scarves from China. The next step is deciding how you're going to do it. There are many different methods of shipping, each with its pros and cons. Before selecting your preferred option, however, there are several things you should consider:
1. Find a reliable shipping company that can handle your scarves
2. Decide on the port of entry for your scarves
3. Order your scarves from China
4. Schedule your shipment to arrive at the port of entry at least ten days before you need it to be there so shipping can begin
5. Pay customs duties and taxes on your scarves once they arrive in the U.S.
Conclusion
You must understand the process and plan to import scarves from China to the United States. These include many costs associated with importing scarves from China. The costs include shipping costs and customs duties. You'll also need to work with a broker who specializes in international trade. He will have experience with the U.S. market for your particular scarf. If you are looking for the best scarf manufacturers in Spain, then read our article on the top 10 scarf manufacturers in Spain.