Silk is one of the ancient fabrics. It is lightweight, breathable, and gentle on the skin. Women who want to cover their heads or style their hair uniquely love to put on a scarf.
You can get scarves in various forms like sequined, printed, glittered, or plain. You can match the color with your outfit or use contrasting tones. Moreover, you can stylize yourself by adjusting it on your shoulder, or tying it around your neck.
Let's start by having a look at the various benefits silk drapes offer followed by other information you must have about silk headscarves.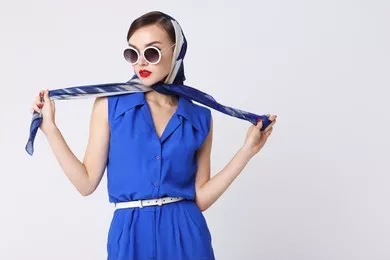 Benefits of Silk Scarf
A fine lustrous fiber produced by the silkworm will help in the manufacturing of silk. It is a lightweight material that you can wear in various ways. Whether at a party or daily routine, stylish head scarves made with silk are ever-trending to wear. Silk wraps are trending because of the following advanced benefits.
Silk scarves are of greater strength. They combine the silk Twill weave with the natural silk strength. It gives an extra edge to the wearer.
Silk headscarves are smooth and keep your hair soft, moist, and free from tangles. You can also use one of your old head scarves as your pillowcase. It will help your hair to maintain its lustrous shine.
Silk headscarves are gentle on your skin and keep skin moist; use the silk scarf if you have dry skin.
Silk has a natural resistance to fungus, mites, and molds. Thus working as hypo allergens, preventing you from rashes and stuffy noses.
Wear the silk scarf at night, enjoy luxurious relaxation, and sleep at night. The softness of silk material can give you stress-free sleep all night long.
Unlike cotton scarves, silk headscarves give you a sophisticated and chic look. You can pair it with your outfit or get a designer-printed scarf to make your occasion memorable.
Silk is a slippery fabric, so you can use accessories to tie your scarf. For example, coily locks are the most stylish clips to knot your scarf.
Can I Sleep With Silk Head Scarf on?
Yes! You can enjoy luxurious, stress-free sleep at night; try to sleep by wearing the silk head scarf. Silk headscarves retain your skin moisture and let you awake with hydrated skin.
Silk Scarf – Your New Hair Protector
What's more!
Silk headscarves perform double duty. Besides style and comfort, they do not disturb your hair's tangles at night. Rather they revive your head skin and hair moisture. You should prefer a silk scarf at night because it is friction-free. It protects your tresses from frizz overnight. Furthermore, it protects your hair from breakage and split ends.
What Should I consider before choosing a silk headscarf?
Feeling stuck in choosing the fine silk scarf? Check these things before buying a silk head scarf:
While buying the silk headscarf, test the silk! Rub it in your hands; if it feels warm, it is genuine, and if it doesn't feel warm, it's a synthetic fiber.
Must consider the color! For instance, selecting red, black, or navy blue work best in winter and fall, while choosing yellow, green, or purple for spring and summer.
Choosing the length and width of the silk headscarf, for instance, if you are long and want to wear a scarf on your shoulder, choose the best length of the silk scarf. For wearing a neckerchief, select the square silk scarf.
How Do I Wash my Silk Headscarf?
Don't throw it in the washing machine. It will ruin the delicate fabric but place it in cold water by adding mild-silk detergent.
Leave the scarf in water for 5 minutes and then swish it gently. Rinse with fresh water, lay it flat, and roll it in a towel to absorb the excess moisture.
Vibrant Ways to Tie Silk headscarf
You can tie or wear it in several ways:
Get a Chic Look by Covering Half Head
Fold your silk scarf in half to make a triangle, wrap it on your head and fix it with a knot under your chin. Expose some hair while wearing a scarf on your head.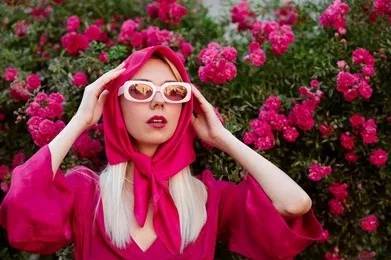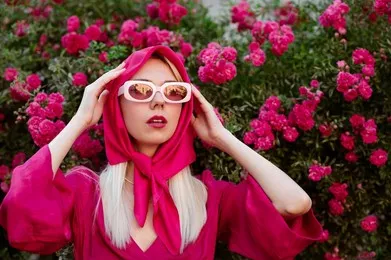 Wear a Scarf as a fashionable Accessory
For a modern look, take a knot at the back of your head and leave your hair loose. This will make your outfit fashionable.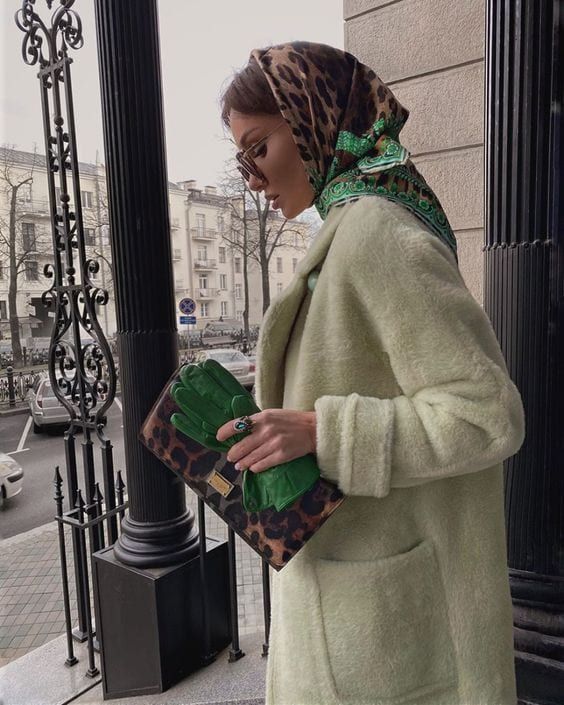 Style It Uniquely
Make a loose tie or scarf on your chest and leave your hair to unchain or in a bun; both will suit this look.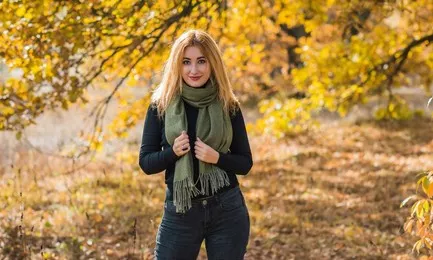 Kinky Scarf Look
Fold your silk scarf into a triangle and wrap it around your neck to make a choker style that gives a cool and hot touch.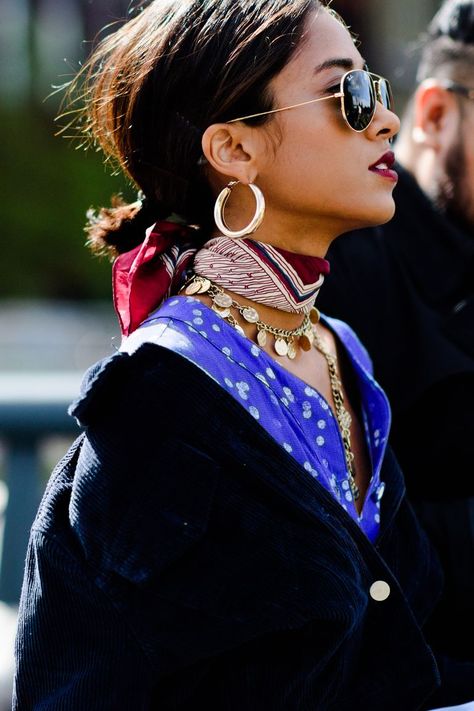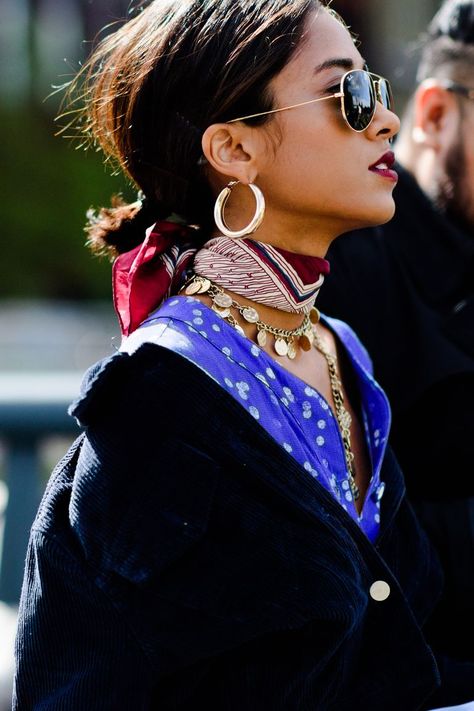 One of Your Bag Accessories
You can also make a silk scarf as a bag strap by holding it on the bag. It is a unique and perfect addition to your bag accessories.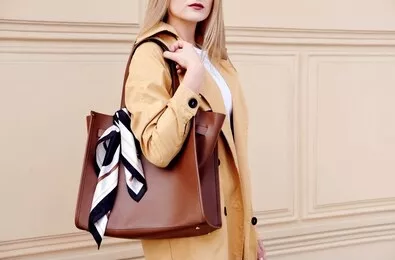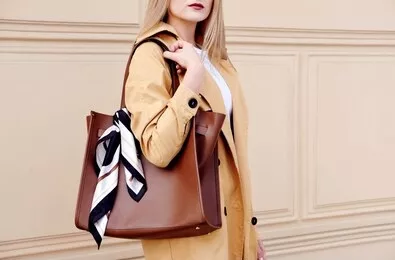 Your New Fashion Accessories
Slim-silk scarf can be worn as jewelry, hold a short silk scarf around your wrist to make a bracelet.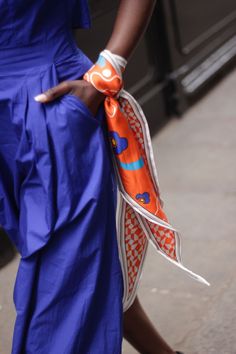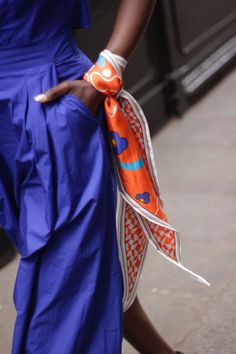 Your New Hair Ribbon
Funny and feminine use of a silk scarf is to use it as a hair accessory; tie a silk scarf around your hair bun as a hair ribbon. Unlike cotton fabrics, silk doesn't harm your hair.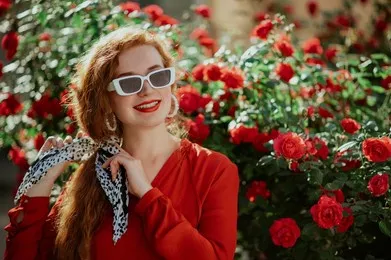 How Is a Silk Head Scarf Different from Others?
Headscarves, like cotton, absorb your skin moisture and cause irritation on the skin. Whereas, silk is gentle on your skin, friction-free, and smooth. A silk scarf is non-itching, while cotton scarves cause irritation and allergy.
You cannot wear cotton scarves at night. Whereas, silk headscarves make your hair smooth and are easy to wear all night long. Furthermore, the vibrant color you can get in silk is rare in cotton fabrics.
How to Prevent Silk Neckerchief from Slipping
As silk is a soft and slippery material you can keep it in place by tying a knot or using clips. Furthermore, you can use headbands underneath the scarf to prevent it from slippage.
Final Thoughts
So, putting on a silk head scarf to cover hair is not outdated. Rather it is trending more than ever. Besides using it as a head cover you can give it a special place among other accessories.
Use it as a band, bracelet, or bag accessory. Furthermore, custom-designer silk scarves are the most sophisticated accessories you can think of. Contact us to know more about silk headscarves. You can also get beautiful headscarves in bulk for your business.