Are you still struggling with your mediocre scarf ? What if the scarf has your logo on it? We will share with you how to customize a scarf with your logo. Let's go
Start with design
From your design
You are encouraged to send us your design ideas and scarf styles. We will produce it according to your ideas, whether it is a square scarf, a printed silk scarf, a wool scarf, or even a scarf in more fabrics. Immediately thereafter, we will give you a reasonable quote for samples and a minimum quantity.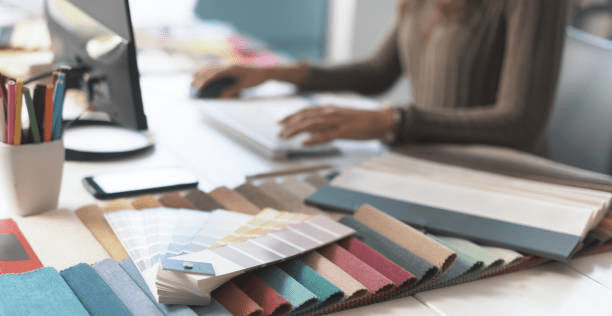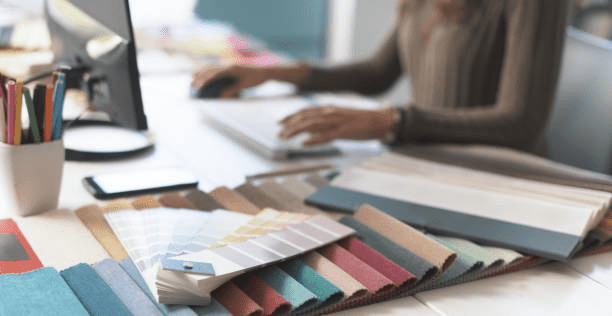 We provide the design
We will give you recommendations on the style of scarf design based on your market. Then, our exclusive designer will design your scarf. You can make any changes to the scarf design before choosing the best one, and we will gladly accept them. Our aim is customer satisfaction. If you are interested in our existing design products, we will send you free samples and you only need to pay for international shipping.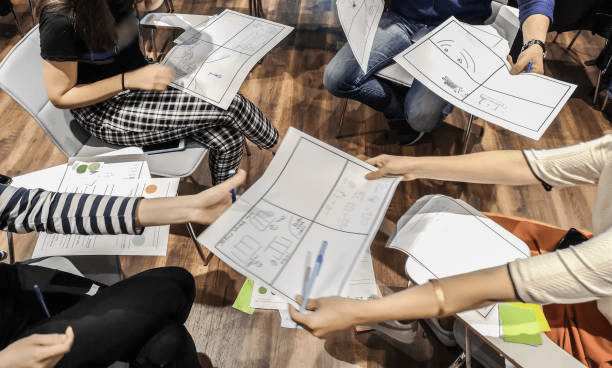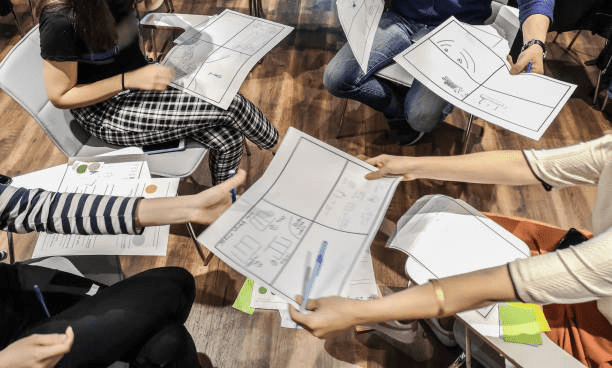 Recommended Size
We have the regular sizes, which are also the most popular sizes, please see the chart below the exam. In addition, I want to emphasize that we can do any size you want.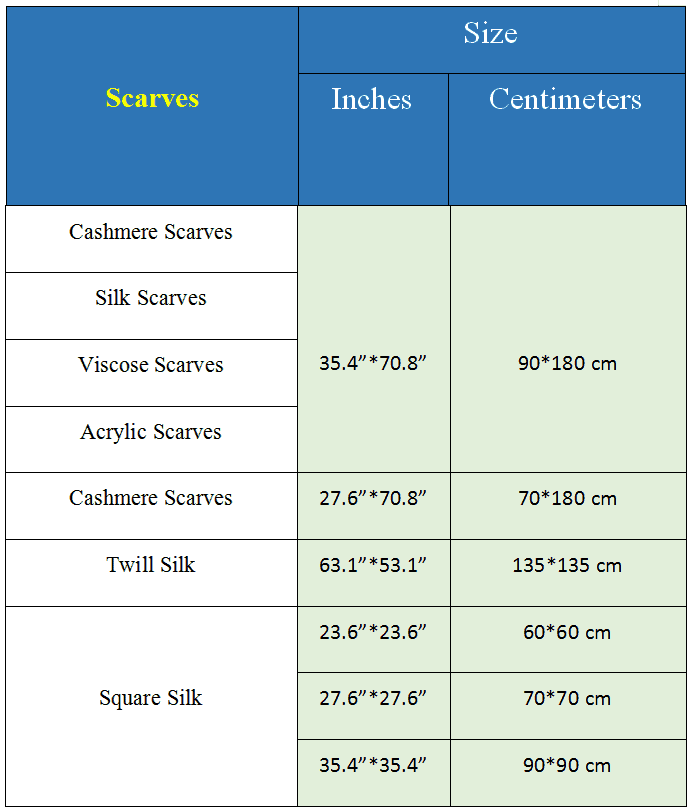 Select fabric
We only offer the best fabrics, and these six quality fabrics will be your best choice. Of course, if you need other fabrics we will also provide them for you. After all, as you know, my family and friends in the textile industry form a strong supply chain. We can prepare any fabric you want for you, so rest assured!
Cashmere
We all know that cashmere is one of the expensive fabrics. It is highly preferred for its softness and warmth. Cashmere is suitable for warm equipment such as scarves, hats, and clothing.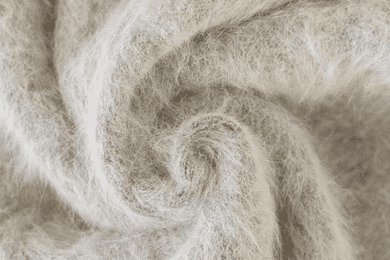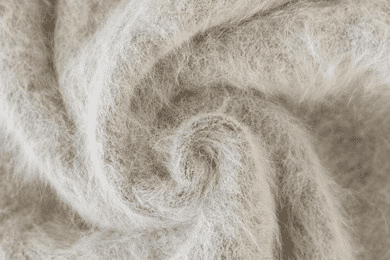 Polyester
Polyester is a kind of man-made fabric. It is very durable and is a quick-drying fabric. It is cheaper to produce than wool or cotton and suitable for mass production. Polyester is suitable for scarves and apparel fabrics.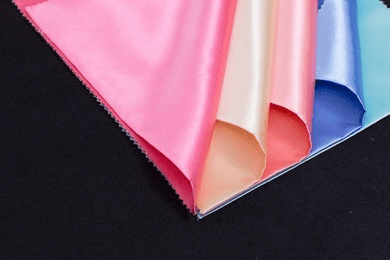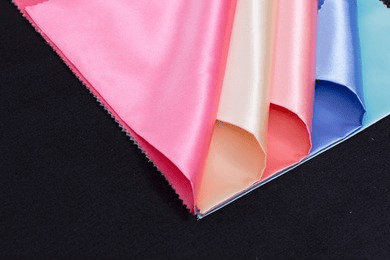 Cotton
Cotton is the most widely used textile fiber fabric. Cotton is very absorbent, very soft and skin-friendly, and easy to clean. Cotton is used for scarves, hats, and all clothing fabrics.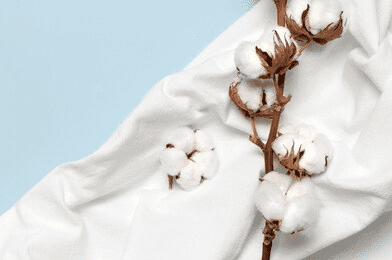 Viscose
The so-called viscose is also known by another name, rayon. The fabric is often mixed with other fabrics. It is very breathable and has a great drape. It is suitable for scarves, clothes, and bedding.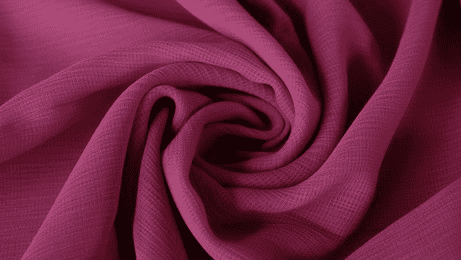 Silk
With a charming sheen, silk is the strongest light textile fabric, even though it looks light. Since silk is so smooth, it's perfect for scarves, evening dresses, and pajamas.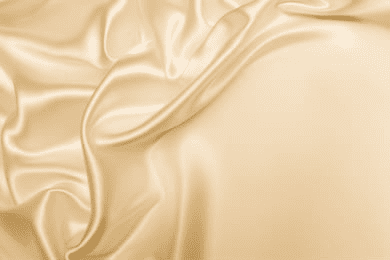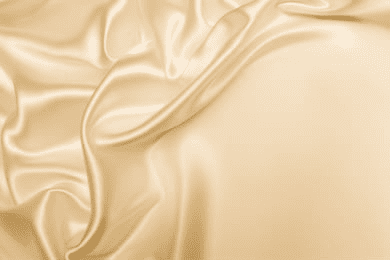 Acrylic
Acrylic is also a warm fabric, so it is often used as a substitute for or blended with wool. If you consider wool to be expensive, acrylic is a good alternative. Acrylic can be used for scarves, hats, sweaters, and other clothing materials.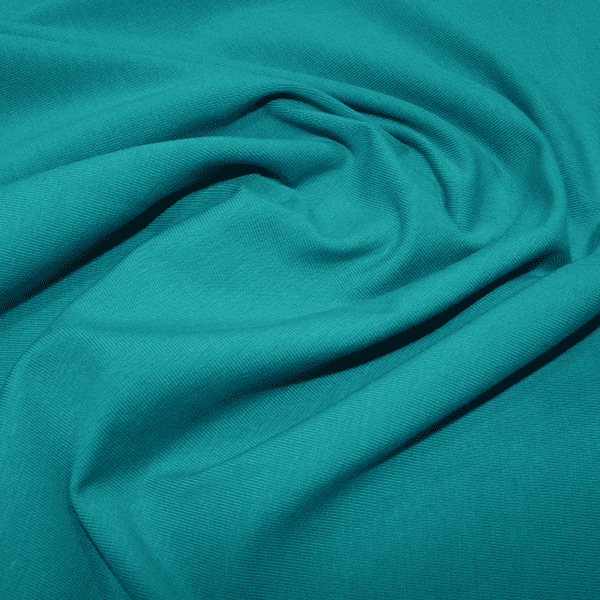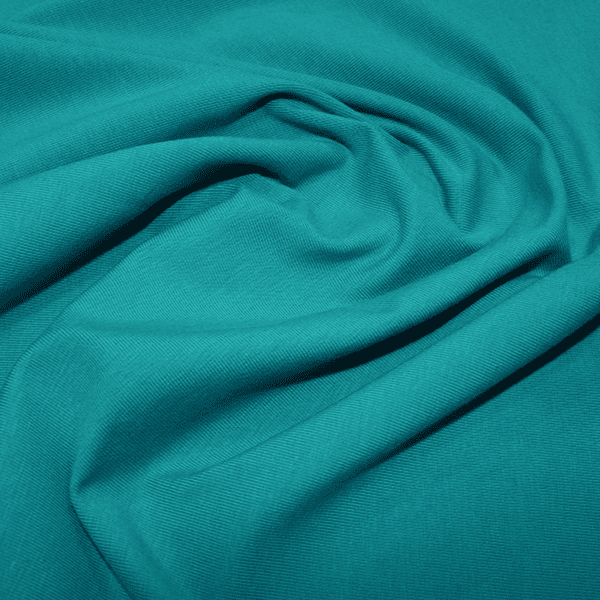 Customized style
If you're looking for a custom scarf with a logo, check out the product from our project for Christine Laure and Breal.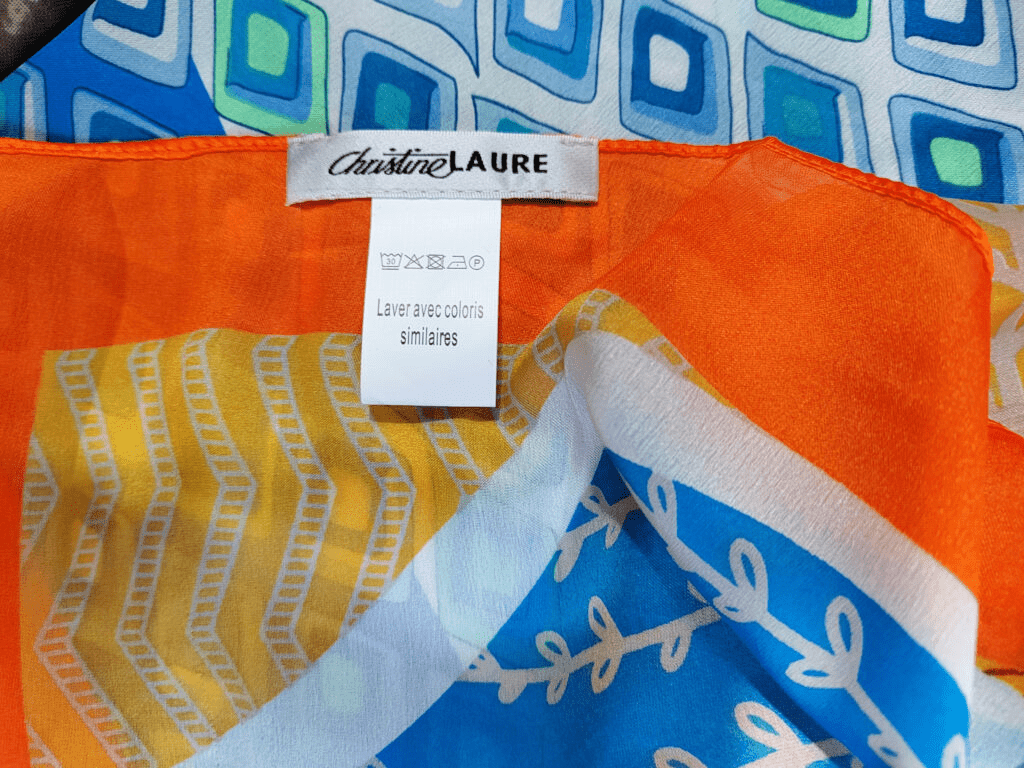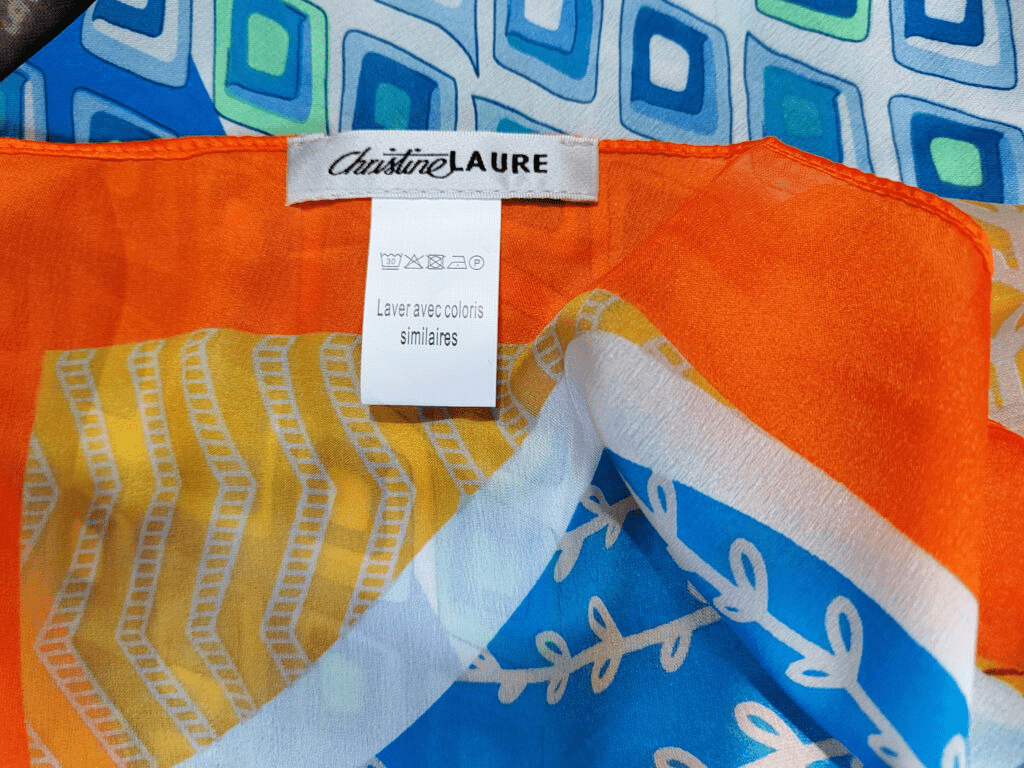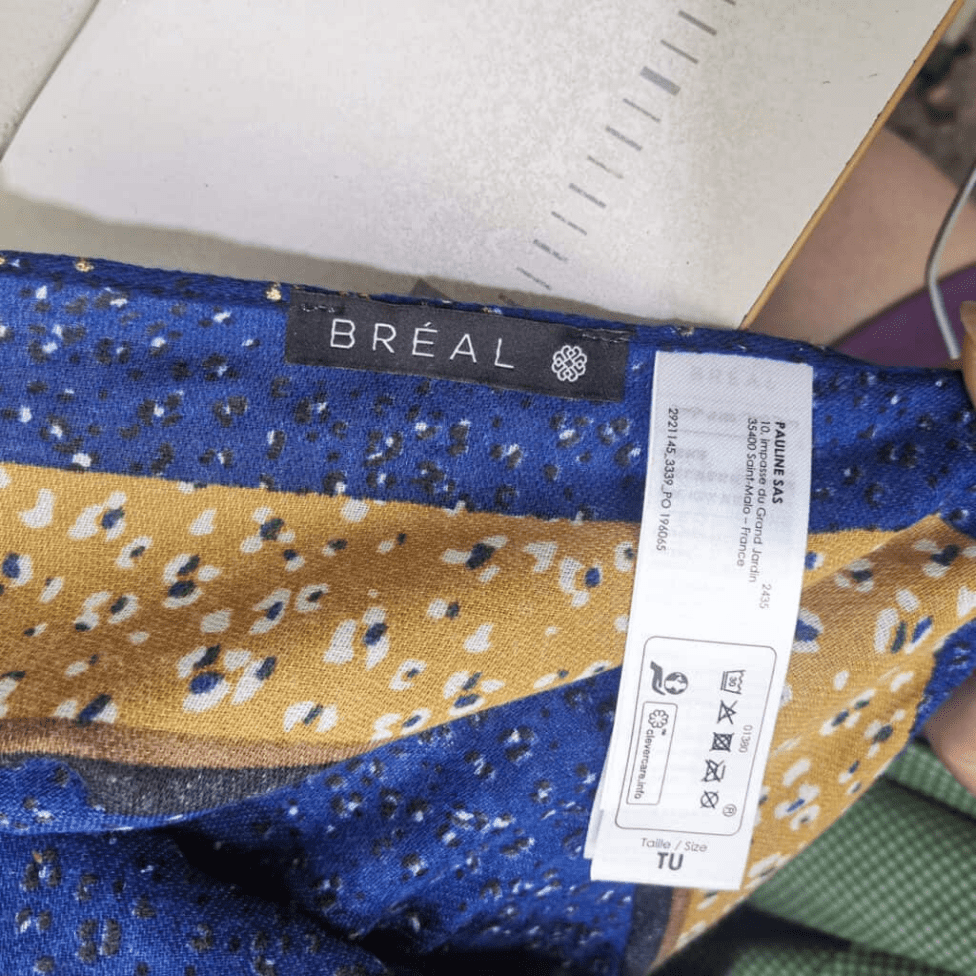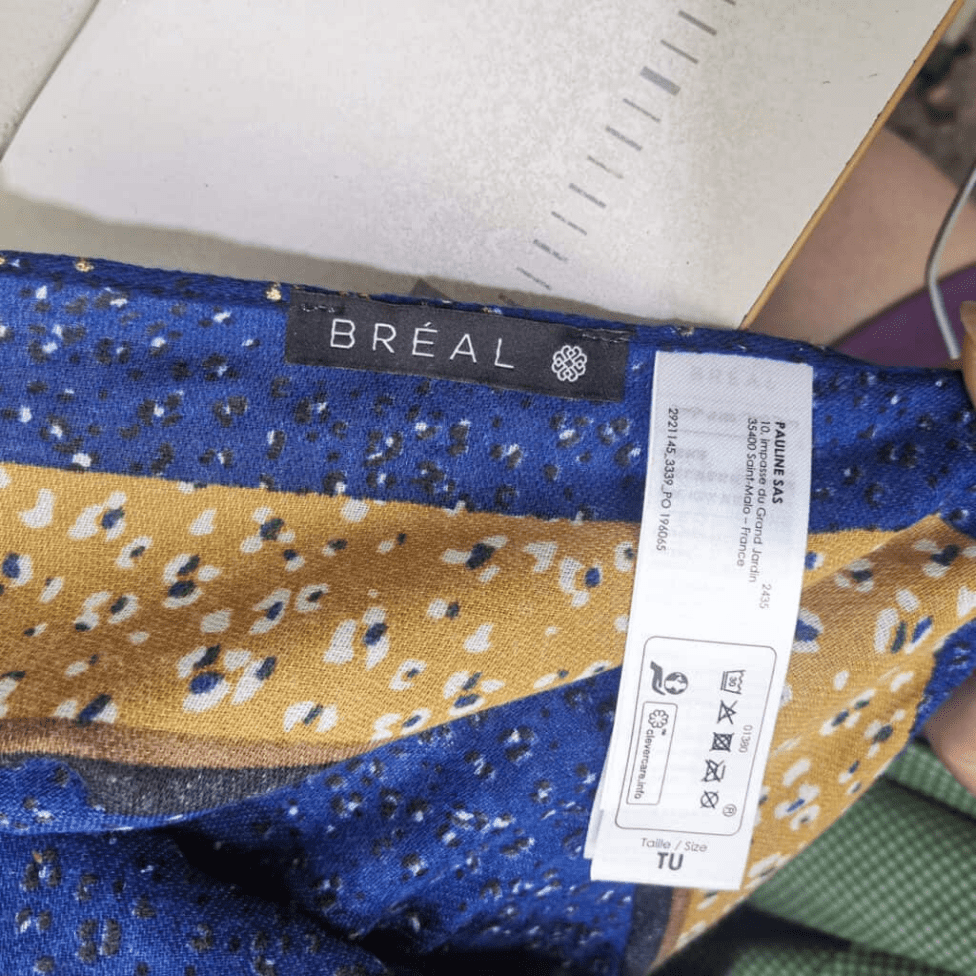 Certainly, you can also print the logo directly on the scarf, which will look more eye-catching and make your scarf stand out more. Perhaps such a recognizable scarf can bring marketing value to your brand.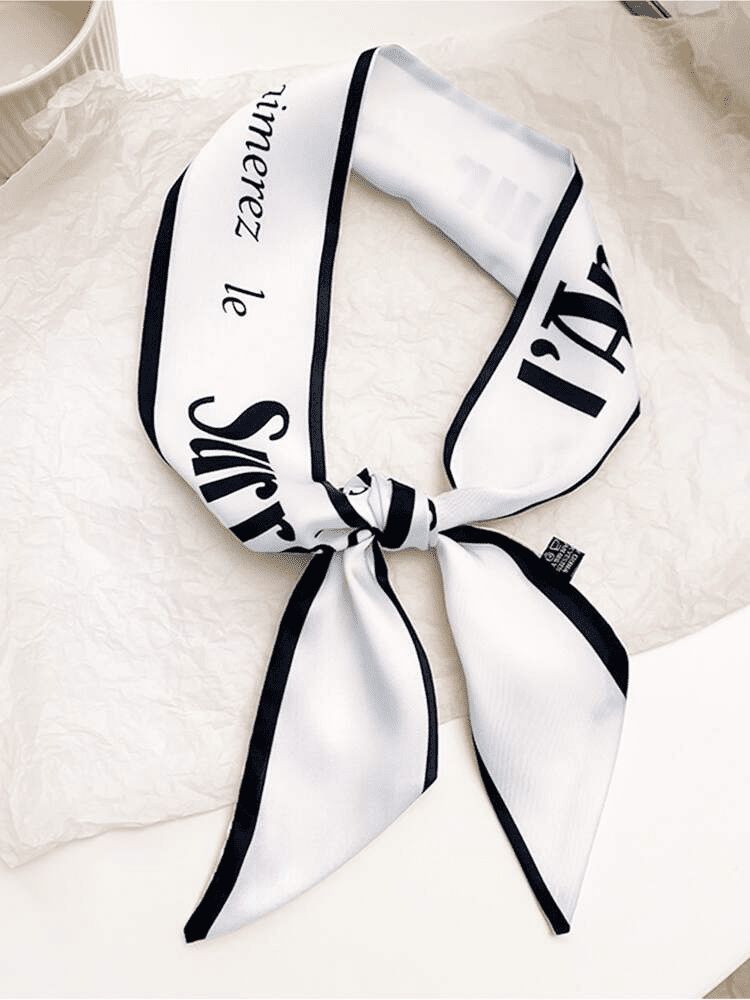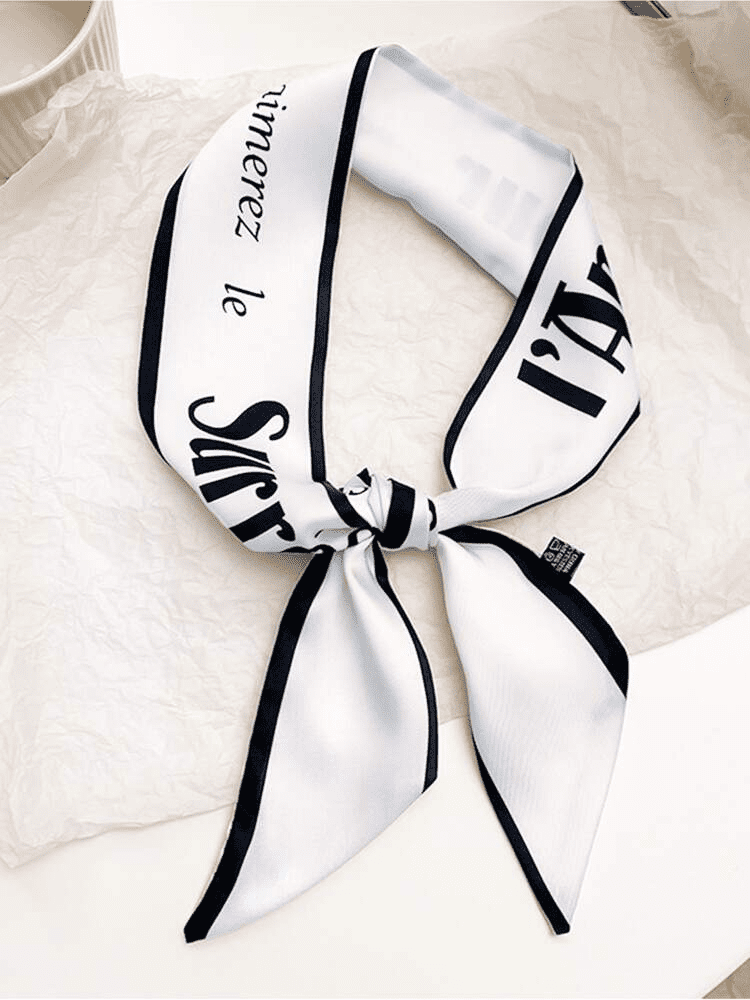 Other Options
MOQ
Our minimum standard for custom orders is 100pcs/color/design. If you need to order more quantity and color, then we can make it according to the specific situation. You can contact us through the custom quote form.
Packaging
If you need individual samples we will prepare free package delivery for you. If you are customizing in large quantities we will customize different cartons according to the specific style and fabric. If you need gift box packaging, we can also provide it for you at a portion of the extra
Delivery method
After our inspection, we will contact the shipping company for you personally and send your package to you in Shanghai/Ningbo port. It's ok if you send it by air, but the price will be higher. If you have a purchasing agent in China, you can also deliver to him.
Delivery time
After confirming the sample and order with you, we complete, the goods in about 30 days under the production standard..
What are you hesitating for ? Come and contact us!
Talk About Your Custom Needs