Don't doubt this: getting the right scarf supplier is more or less like securing a perfect lifeline for your wholesale scarf business. If you want to keep your business standing for as long as possible in this globally competitive market, you need a supplier that can provide quality scarf products in the shortest time possible.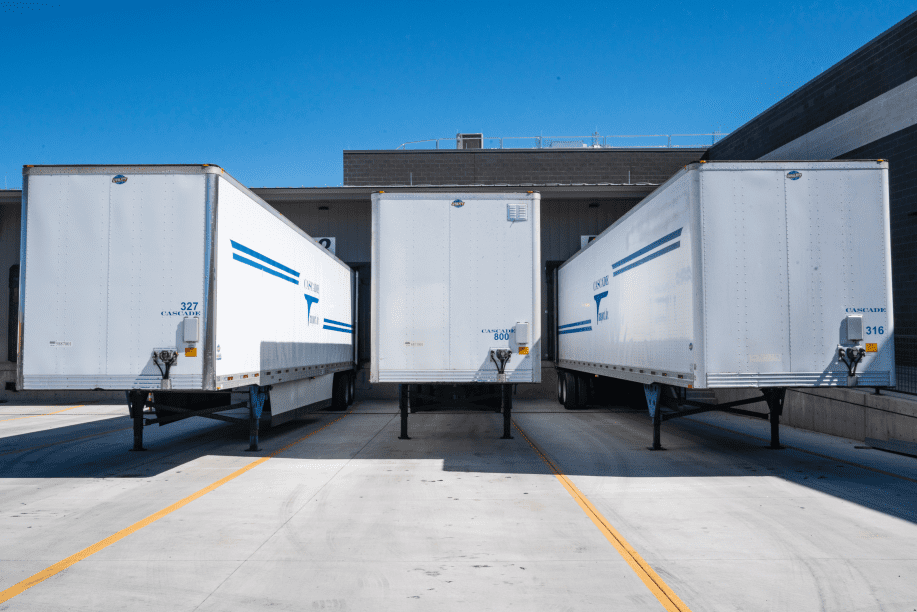 In this article, you will learn more about who scarf suppliers are, where to find the best ones, and how to negotiate your costs to an acceptable range.
Who Is a Scarf Supplier?
Scarf suppliers are companies who mass produce and manufacture scarves – and possibly other fashion accessories like bucket hats, trendy shawls, and headwear. These companies receive orders from different wholesale fashion clients. Afterward, they use their industry-level resources to produce scarf wears in bulk before shipping them back to the client.
Where Can You Find a Scarf Supplier?
Finding a scarf supplier is not so difficult given the many channels and information at hand. What's difficult is finding a good and capable supplier or manufacturer that will give you value for the money paid.
You can either source credible scarf suppliers offline from China's local markets or go online to look for manufacturers with several positive reviews and proven experience.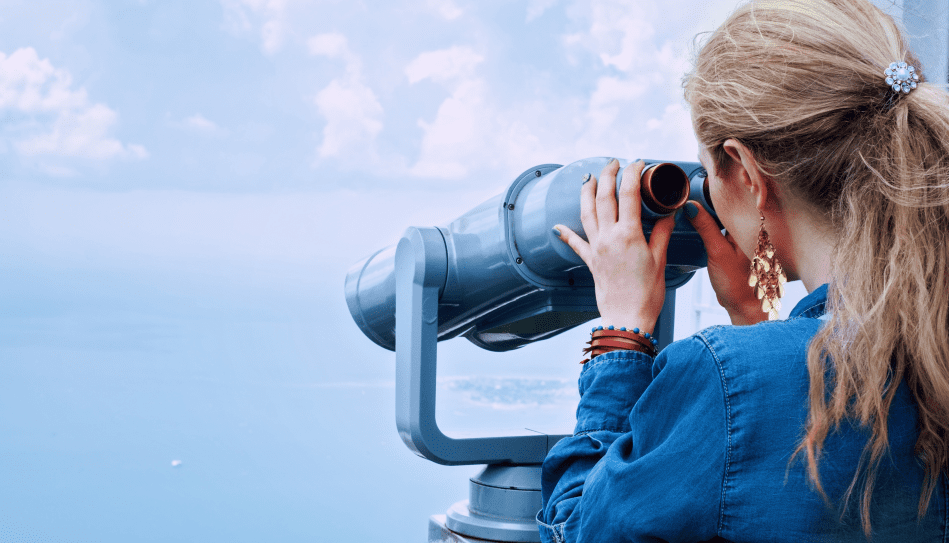 Now let's explore how these two methods work.
1. Offline Sourcing
Looking for scarf suppliers offline means taking a trip to your country's market regions. Since most suppliers set up public booths or unique boutique shops to publicize their products in these areas, you can easily interact with their sales representatives and communicate your purpose.
Let's say you live in Yiwu, China. This city houses over 70,000 suppliers' booths and a large chain of districts interconnected to facilitate sales. That means you won't find only scarf suppliers around, as other manufacturers have their booths stationed too.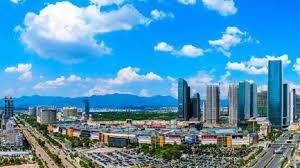 Interestingly, suppliers who work in the same industry always gather together in one district. Toy producers have a district to their name, likewise for manufacturers of scarves.
To make things easy, you can just ask people around or meet up with the market staff for directions. From there, you can easily locate the area pegged for scarf suppliers.
2. Online Scarf Suppliers
The growing trend of eCommerce transactions is also rubbing off on the manufacturing industry and mass production companies. Scarf suppliers now run their services through channels like social media, personal websites, and third-party eCommerce hosting sites.
(1) Social Media Platforms
Most scarf suppliers and manufacturers publicize their services on social media platforms like Facebook and Instagram. That means you might have come in contact with their adverts before when you were busy scrolling through your news feed.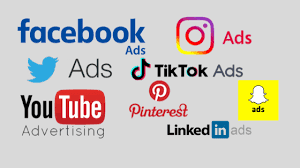 The fastest way to find scarf suppliers on social media like Facebook is by using the search box for terms like "scarf suppliers". You can include your preferred location for a more specific result like "best scarf suppliers in China". LinkedIn is also a great place to do that.
(2)Company Website
What separates a credible scarf supplier from a less trustworthy one is its online presence. Every reliable manufacturer should have a company website.
That said, this method appears to be the easiest. All you need to do is type in "best scarf suppliers" on Google, and you will have the top suppliers on your screen within seconds.
But why go that far when you've already found the best scarf supplier? Here at scarf.com, we provide nothing but the best for our B2B customers.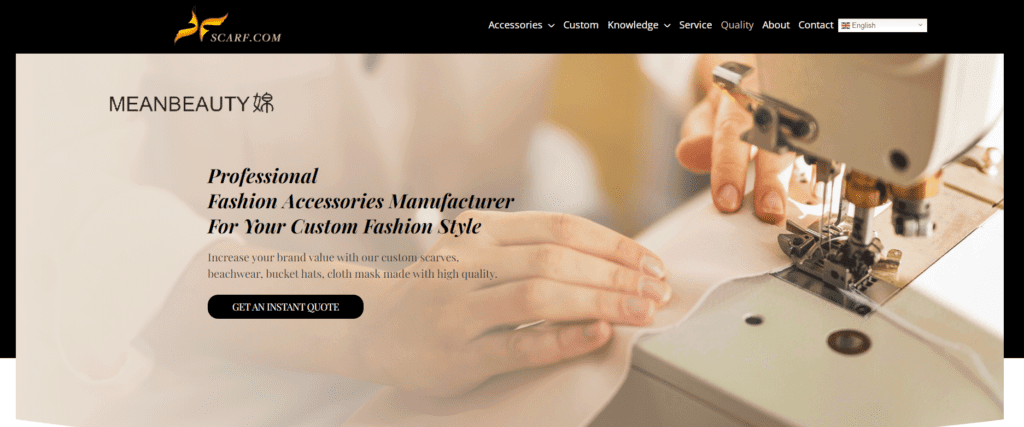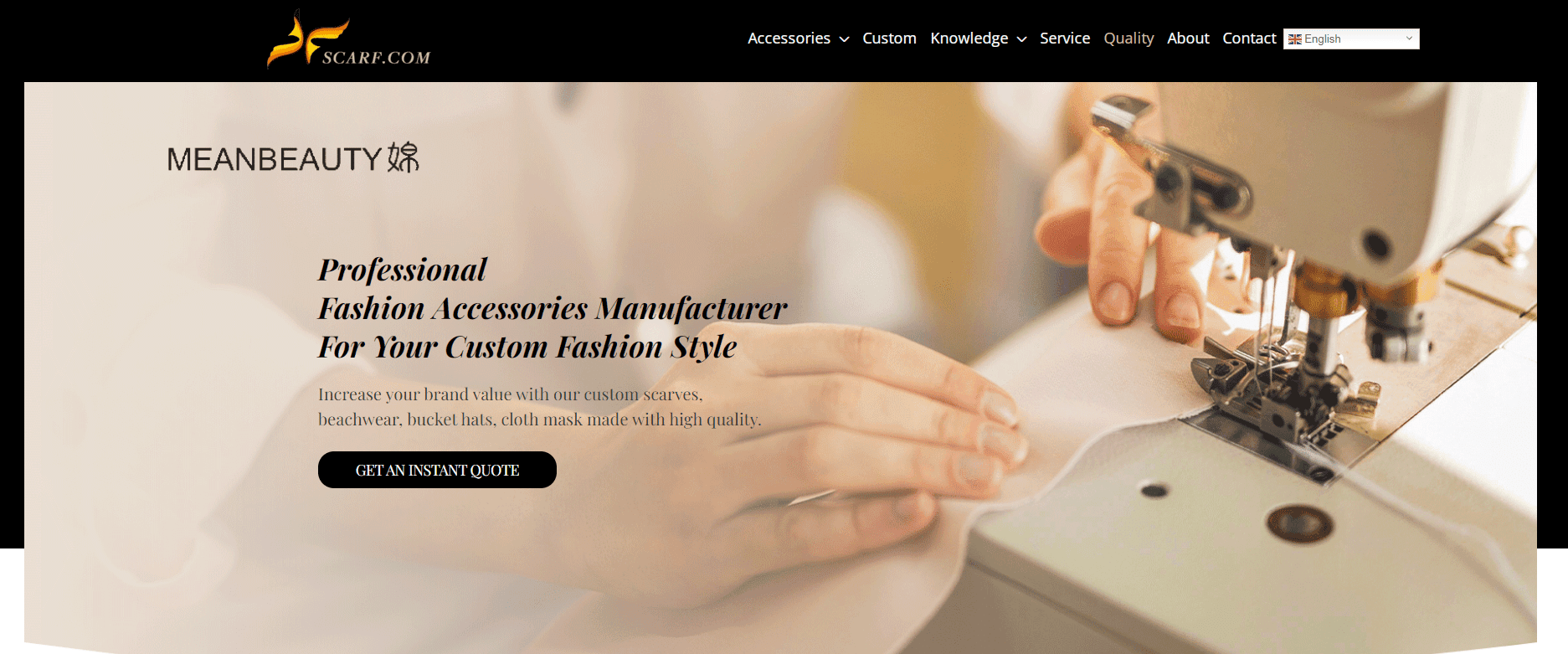 (3)E-Commerce Hosting Sites
Quite a lot of suppliers go beyond creating a company website. Some list their scarf services on e-commerce hosting sites like:

Each of these sites markets several thousands of suppliers from different manufacturing industries. Similar to how we look for suppliers on your social media platforms, you just need to input your search query on these websites.
How Can I Identify Different Scarf Suppliers?
There are about four different types of suppliers which includes manufacturers, trading companies, sourcing agents, and wholesalers.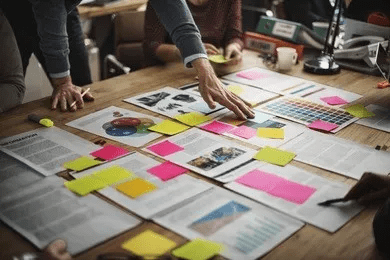 Suppliers / Manufacturers
Manufacturers are the main producers or owners of the production factory. Simply put, they own all the manufacturing resources and work with other B2B wholesale companies to produce custom scarves. Some suppliers handle designing artwork and printing promotional scarves and samples for customer use.
Normally, manufacturers have a production license that's assigned by the governing country in which they operate. So you can always leverage this approach and ask for their license directly.
Trading Companies
Trading companies are more or less like middlemen between manufacturers and wholesalers. These companies generally help clients to coordinate the importation of their products.
You can easily identify a trading company online through its name. Most of them include the word "trade" in whatever public designation they use.
Most trading companies pose as manufacturers on e-Commerce platforms like Alibaba. So you might also have to request a production license to confirm if the company you're dealing with is a trading company or a manufacturer.
Sourcing Companies
You can liken Sourcing companies to a GPS. Their main duty is to help you find a credible scarf supplier in your preferred location.
More often than not, sourcing companies assist with production follow-up, and delivery.
And unlike trading companies, sourcing organizations are relatively smaller in size. In fact, you're more likely to find a standalone sourcing agent instead of an entire company.
Wholesaler
The wholesaler is you. Of course, there are different scales of wholesalers ranging from B2B businesses like yours to medium-sized local wholesalers who directly deal with retail vendors.
A B2B wholesaler typically provides their custom design to a manufacturer. Once the production is done, they import and stock it up in their factory before marketing it to B2C companies. B2C sellers, on the other hand, provide retail sales for their customers which are mostly women.
How To Negotiate With Scarf Suppliers?
After getting in touch with your preferred supplier, you two must come to an agreement on certain things like the payment terms, your unique custom pattern, production duration, delivery time, quality, and discount.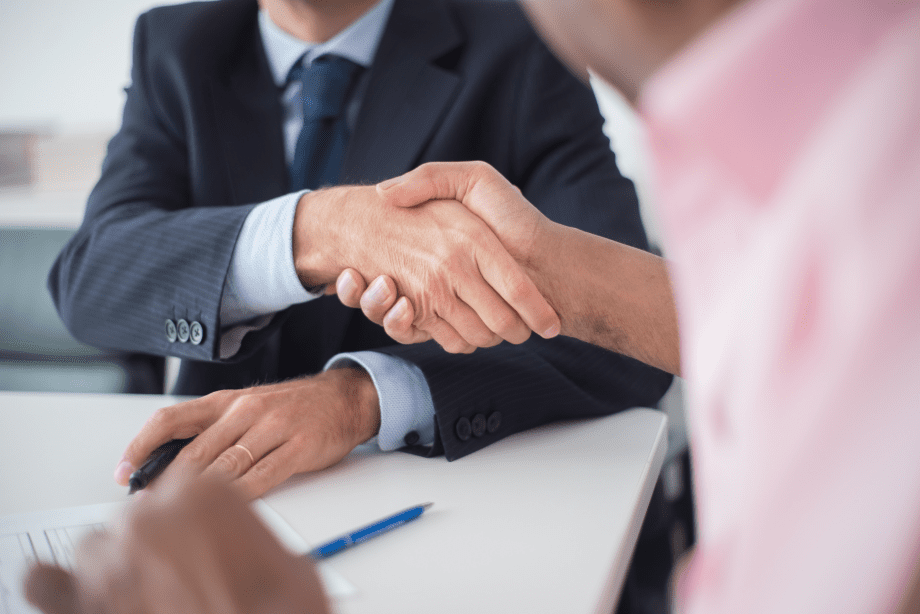 Here's how to negotiate with a scarf supplier:
Be On The Same Language Frequency As your Scarf Supplier
The language barrier is one of the difficulties you might face as a wholesaler especially if your suppliers are far off in other countries.
Let's say you want to import silk scarves, bags, shawls, and other fashion accessories from the rich manufacturing environment of China, you should have a basic understanding of the Chinese language. Likewise, your supplier must have a basic understanding of your language.
But that's easier said than done. To avoid unnecessary complications, it would be best if you and your supplier can communicate in English.
Another better alternative is to contact a Chinese spokesperson or interpreter. However, that can cause a gap in your communication frequency and won't permit you to express your wants properly.
Be Specific With Your Needs
After removing the communication barrier, you have to lay down your needs, expectations, and every other production detail.
For example, you should talk about your unique custom pattern utilizing a presentation tool, the number of orders, whether it will be silk fabric or cotton, scarf size, the scarves hemming process, desired tag, payable cost, delivery time, and many others.
Pay Larger Upfronts
If your supplier requests 50% upfront, you could pay 60%. Suppose you're ordering for a small quantity, possibly a minimum of 3000pcs, you can pay as much as 70%. This will help you gain more commitment and possibly some reasonable discount from the manufacturing company.
Present Quotes From Other Suppliers
Scarf suppliers have different wholesale prices for the same amount of orders, custom or not. So you might need to get quotes from two or three other suppliers and compare them for the best one.
However, be careful of neglecting quality for a cheap cost of mass production. That might not fair well for your brand.
On the flip side, we at scarf.com can help you produce high-quality scarves at unmatchable and cheaper wholesale prices compared to other suppliers.
How Do Scarf Suppliers Supply Scarves To Their Customers?
Supplying scarves requires balancing the customer's order and the available stock.
The supply structure determines how the supplier fulfills the required order.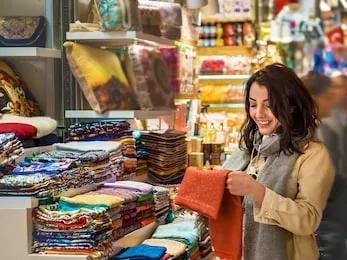 We have listed out the three ways scarf suppliers make their supply:
Immediate Supply When Wholesale Scarves Are Available
When customers make their demands, the supplier fills the orders from the available scarves. This response is generally faster since there's no need to wait for prototyping and production again.
Most customers give their suppliers enough time for sourcing, packaging, and supplying the product. This process guarantees the timely delivery of quality products.
When Wholesale Scarves Are Unavailable
Sometimes, a manufacturer/supplier might not have enough scarves to meet the customer's demands. While your preferred cotton or silk scarf sample might be available in the shop, that doesn't mean it is ready in bulk. Often, samples are used as promotional scarves.
In this situation, the supplier will ask for your consent before dancing into mass production for the requested sample. This usually takes up to 10 days or less.
Customized Orders
For customized orders, clients have to provide every little detail including unique custom patterns, printed design, as many colors as wanted, fabric, method of production, and even logo.


With all these on the table, the manufacturer or supplier will first produce a sample in-line with your specified requirements, which you might be charged for if necessary.
If the sample is to your liking, then the supplier will go ahead with full production from scratch. Otherwise, some adjustments might need to be made.
Usually, this whole cycle takes about 30 days in total. Of course, it can be shorter depending on how fast the sample design is printed out and agreed on.
Whewww! It's been a whole journey of understanding who scarf suppliers are and how to get the best. But you can skip all the 'huddles and juggles' if you reach out to us today.
Here at scarf.com, we provide the best scarf-supplying services from full-course customization, scarf design, quick sample delivery, and quality scarf production.
You can also explore our extensive collection of premade scarf samples that will leave your jaw wide open.