I understand what many enterprises might be going through while looking for types of scarves. What type of scarf fashion should you consider? Whether you can meet the requirements of your target customers or not? What aspects you should consider while choosing a scarf type? It's very normal. I have been through the same struggling period when I started my business years ago. I had to go through lots of research, do customer surveys, get consultancy from experts, and many more. Well, how to choose the type of scarf?
Let me explain this issue. The first and most important point to consider is choosing the type of scarf suitable for the climate and customs of your target customers. At this point, you should also take the preferences of people into account. Don't worry! This article will answer your queries and help you confidently make the best decision.
Ways to decide scarf type for scarf business
Once you are on your way to deciding on various types of scarves for your scarves business, you have to dig into lots of dimensions. Scarf selection could be based on fabric, usage, design, pattern, and so on. But the major concern to look upon is "relevance to your customer choice". Usually, the best choice is to go for a customer survey so that you can get a complete idea of it. In case, you are still unsure about it, this article would help you out then.

Choosing based on your climate
Can you say that a warm climate region would be a good market for wool scarves? Not. Because your target customer doesn't even feel the need to use that fabric due to climate conditions. For instance, the northern two third of Canada is usually cold for 9-10 months a year. So, the demands of customers from Canada would be warm, cozy, and lightweight scarf fabric. On the flip side, Florida usually experiences hot temperatures compared to all states of the USA. Hence, those people demand a soft and breathable scarf that also provides them protection from the sun. You should have a clear idea of the climate condition of your customers to entertain their needs and polish your sales.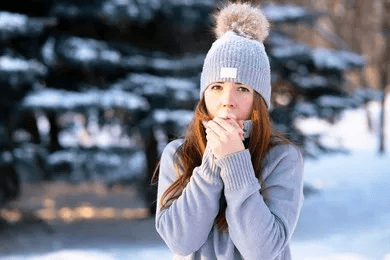 Choosing based on culture and tradition
Business is all about clever moves at the right time. If you are going to import scarves for your business, never ignore considering the traditional factor. Usually, people are more concerned and touchy about their traditions and norms. Placing the type of scarves that meets cultural aesthetics can be a smart choice for your scarf business.
So, do evaluate this factor before importing scarves. You can also customize scarves by adding cultural touch to them. Now the point is that culture not only varies across the country but within the country as well. Different provinces within a state follow different cultures and traditions, so analyze accordingly.

Based on country/ region
You can choose the type of scarf for your business based on a particular region. For instance, if your target customers are from the Middle East, you should place Shawls, head scarves, Shemagh, and mufflers. On the other hand, for customers in European countries, going for a neck scarf or small-size scarf would be a good choice. According to data from the authoritative website oec.world that the United States, Germany, Japan, the United Kingdom, and France are the topmost countries to import scarves from China.
The results of the survey reflect the large market of scarves in these countries. Also, China showed the highest number of scarf export due to its trendy and captivating scarf market.


Based on season
The type of scarf for the scarf business can be chosen based on seasons across countries. A silk scarf would be very cozy to use in summer while, snoods grab the attention of customers in winter. Some countries enjoy all types of seasons a year, while some have the same season over the year. Choosing the type of scarf that accommodates the season of your target customers can be a plus point for your scarf business.
Based on trend
Placing outdated scarves would never lead to handsome sales. You need to have a vivid idea about the scarf trend and do appropriate market research about it. A smart tip you can utilize is, always to keep plain scarves as they never get out of trend. Moreover, silk scarves always manage to make their space in various outfits. So, doing market research would help you out in this regard.
You can also go for various tools on google like "Google Trends". Firstly, enter your desired keyword like "Cashmere Scarf".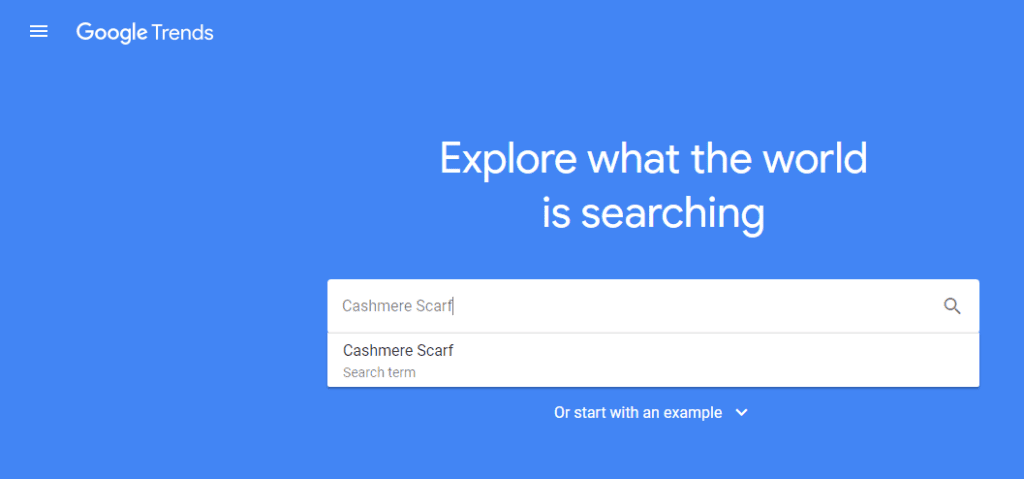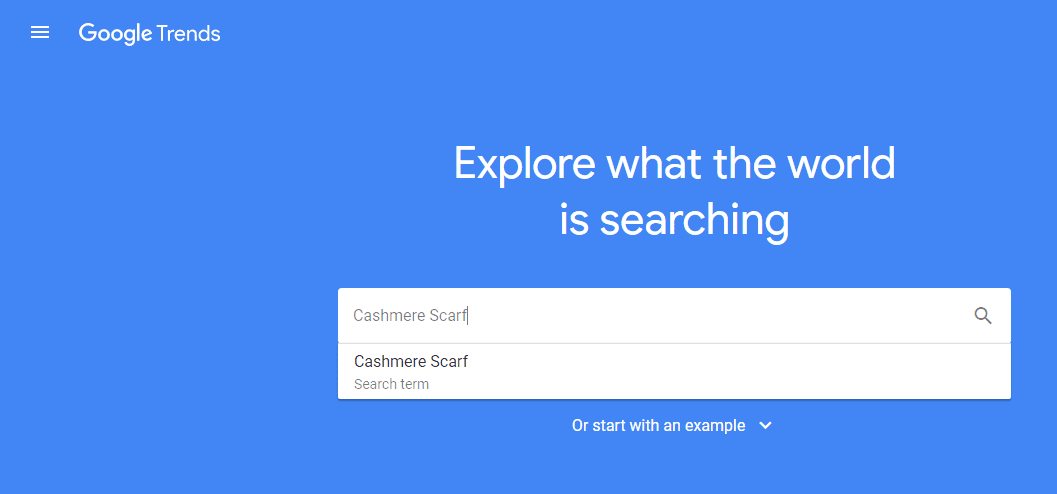 Then set the location you want to sell it in like "Germany".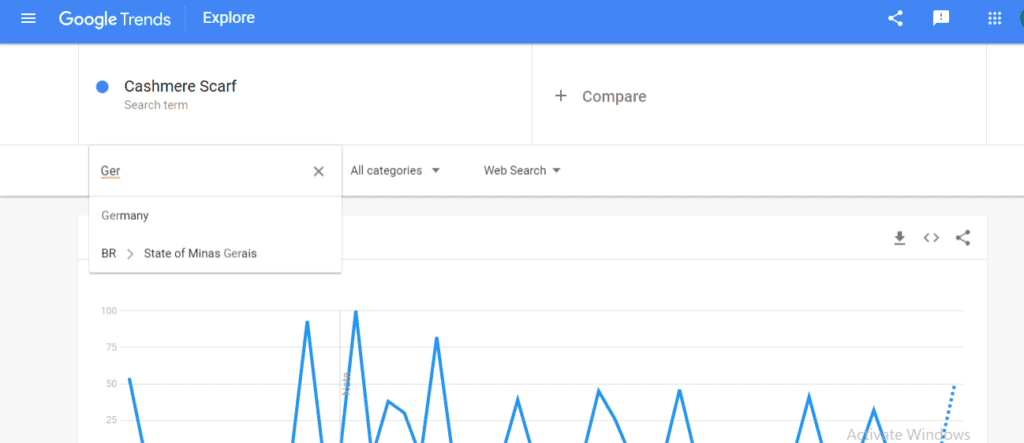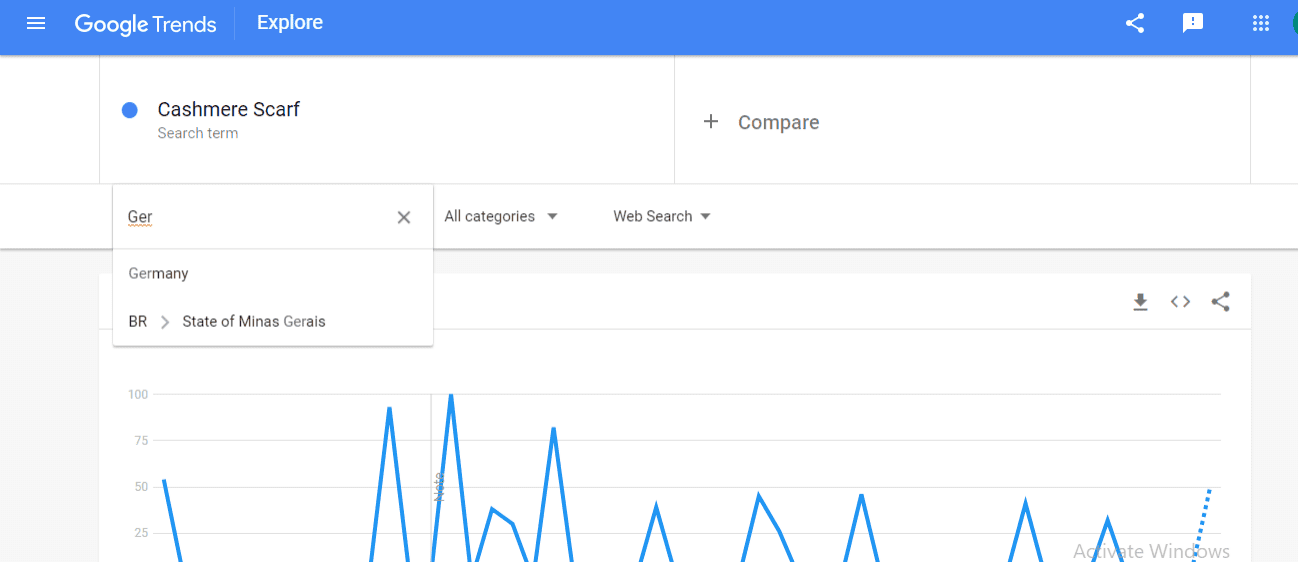 You will get to know about the number of searches about that keyword which shows the interest of people in that area in your scarf type. You can compare the interest of people in various scarf types by clicking on the "Compare" key and entering other keywords.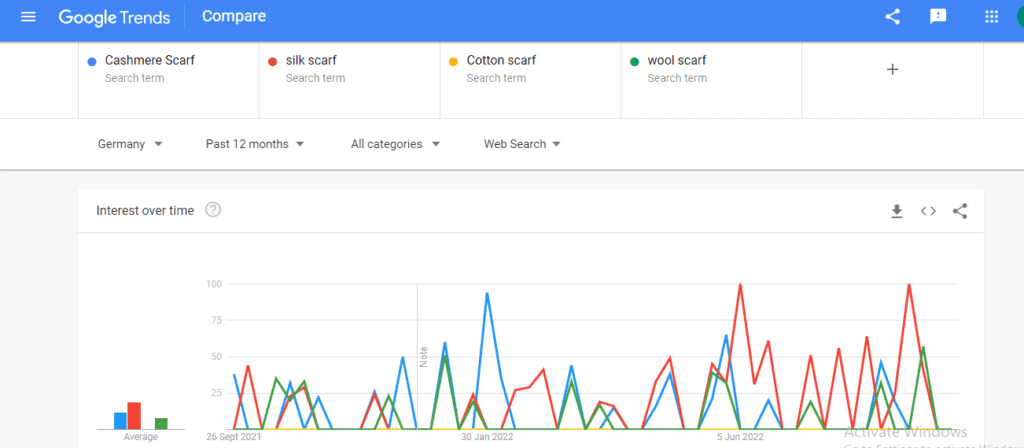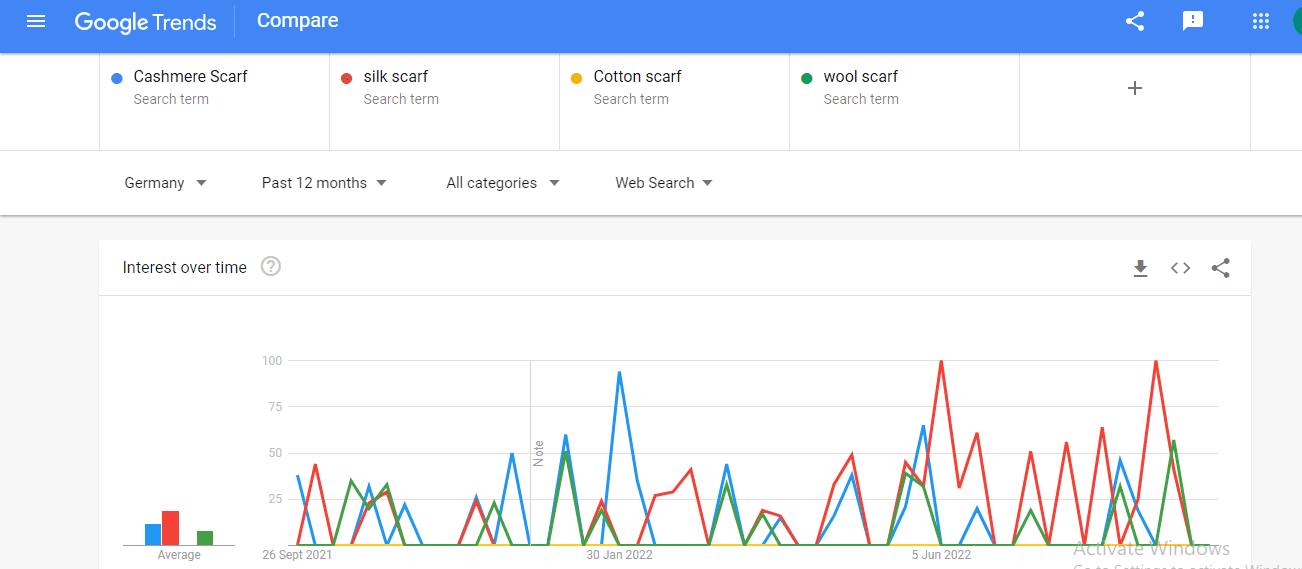 Based on fabric
Stocking a variety of fabrics is a good aspect of any scarf business as a customer can get whatever they want. Hence it's better to place all fabric suitable to the weather condition of the target customer. I'll share some details about the fabrics. So that it would be easier for you to decide.
Due to its breathable nature, cotton scarves are always in trend. It can be carried easily with any kind of outfit to complement that. Its soft fabric is ideal for winter and summer and so to choose for any scarf business. Cotton scarves are available in all colors and don't cause skin irritation. Hence, it's one of the widely chosen fabrics by customers worldwide.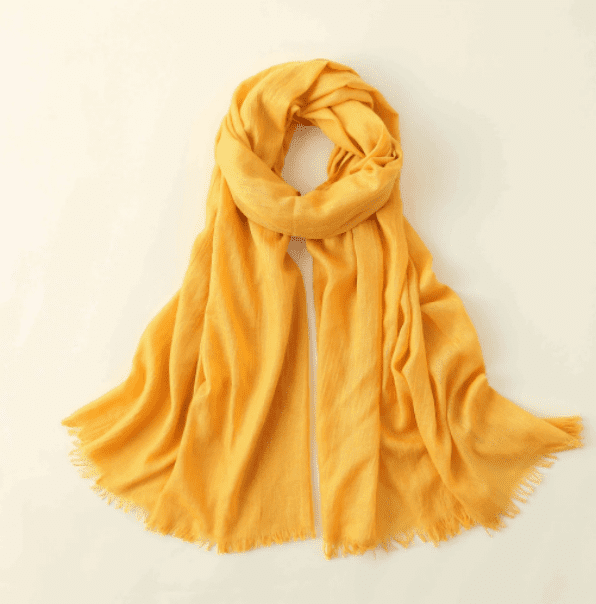 Women like to have the feeling of royalty and, silk accommodates this feeling. The delicate and smooth nature of the silk scarf grabs the attention of customers. Placing silk scarves in your scarf business would never let your business run down. You might be thinking why.
Because a silk scarf not only compliments the outfit but also retains moisture and smoothness of hair and skin. Even though it's expensive among other scarves fabrics, this property of protecting hair and skin convinces buyers to style their look using silk scarves. Here you can look up the demand for silk scarf is high as compared to other fabrics in the United States. You can check it according to your region as well.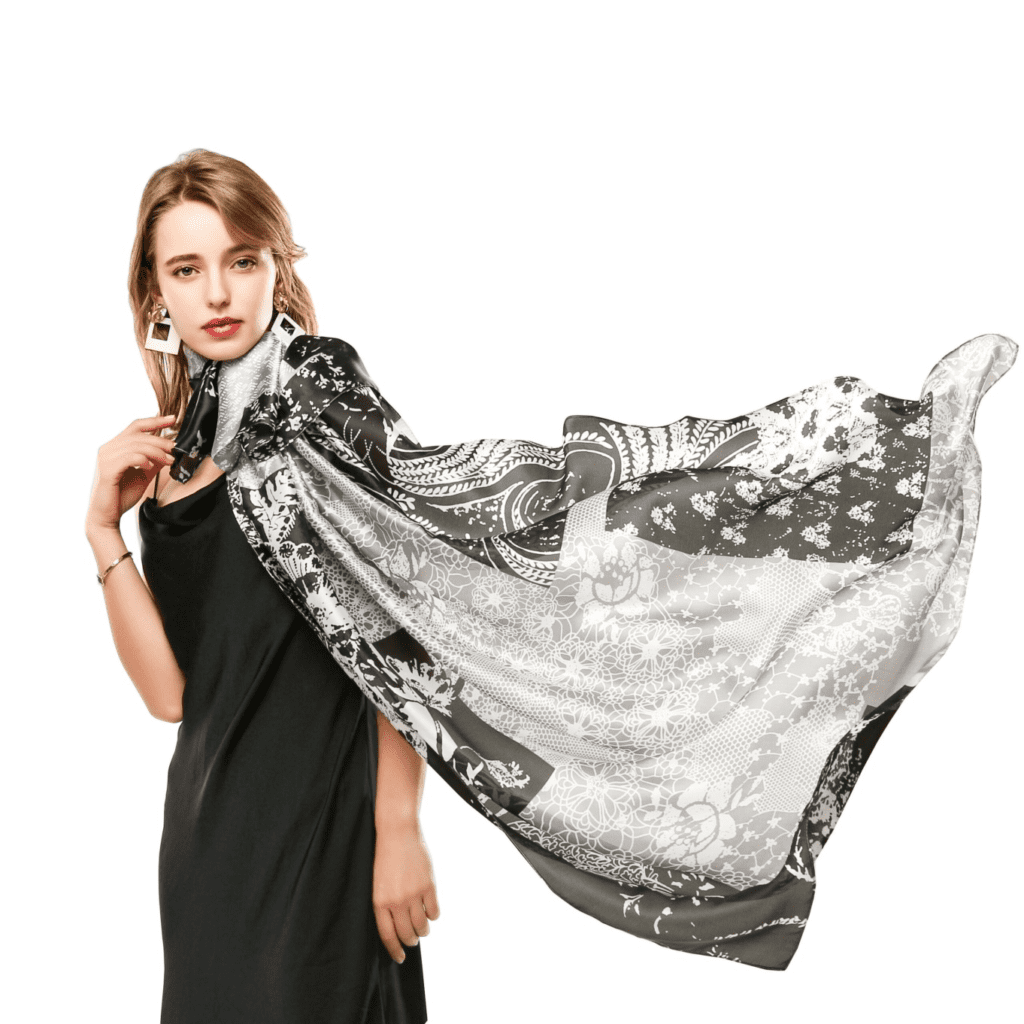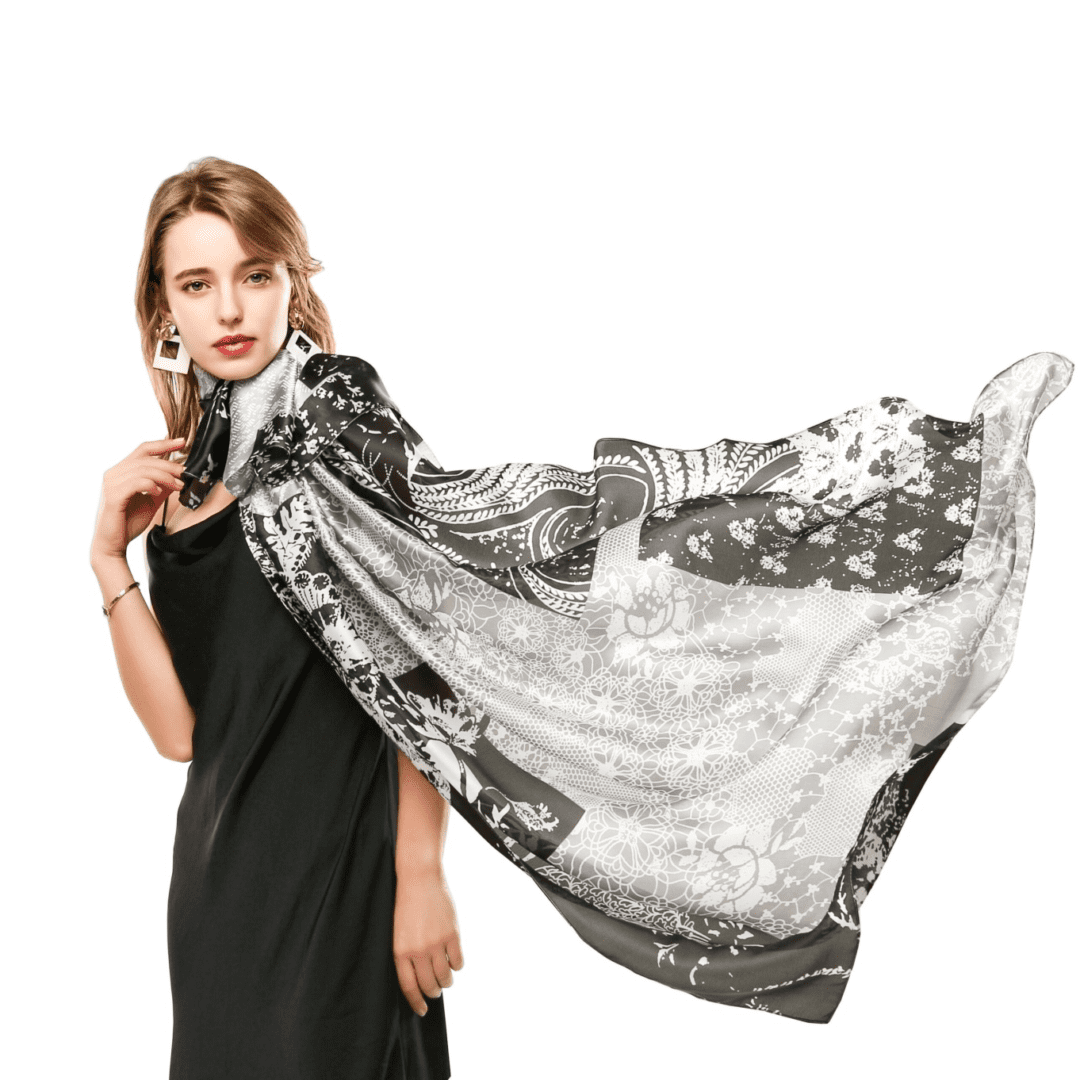 This lightweight fabric with warm nature always grabs the customers' attention in winter. You can keep yourself warm and cozy by adding a cashmere scarf to your outfit without feeling burdened. The interesting fact about cashmere scarves is that they are environmentally friendly. Customers choose to buy these scarves due to their complete natural source which is also suitable for sensitive skin. Another exciting benefit that most customer praise is wrinkle-free texture.
The fabric of cashmere would be wrinkle-free for a longer duration which maintains the elegance of the outfit. Moreover, the cashmere scarf is water resistant to some extent. If you are wearing a cashmere scarf in the drizzly season, you wouldn't feel the sensation of getting wet. Since it offers lots of benefits, cashmere scarves would be a must to add a thing, if you are planning to do scarf business in winter.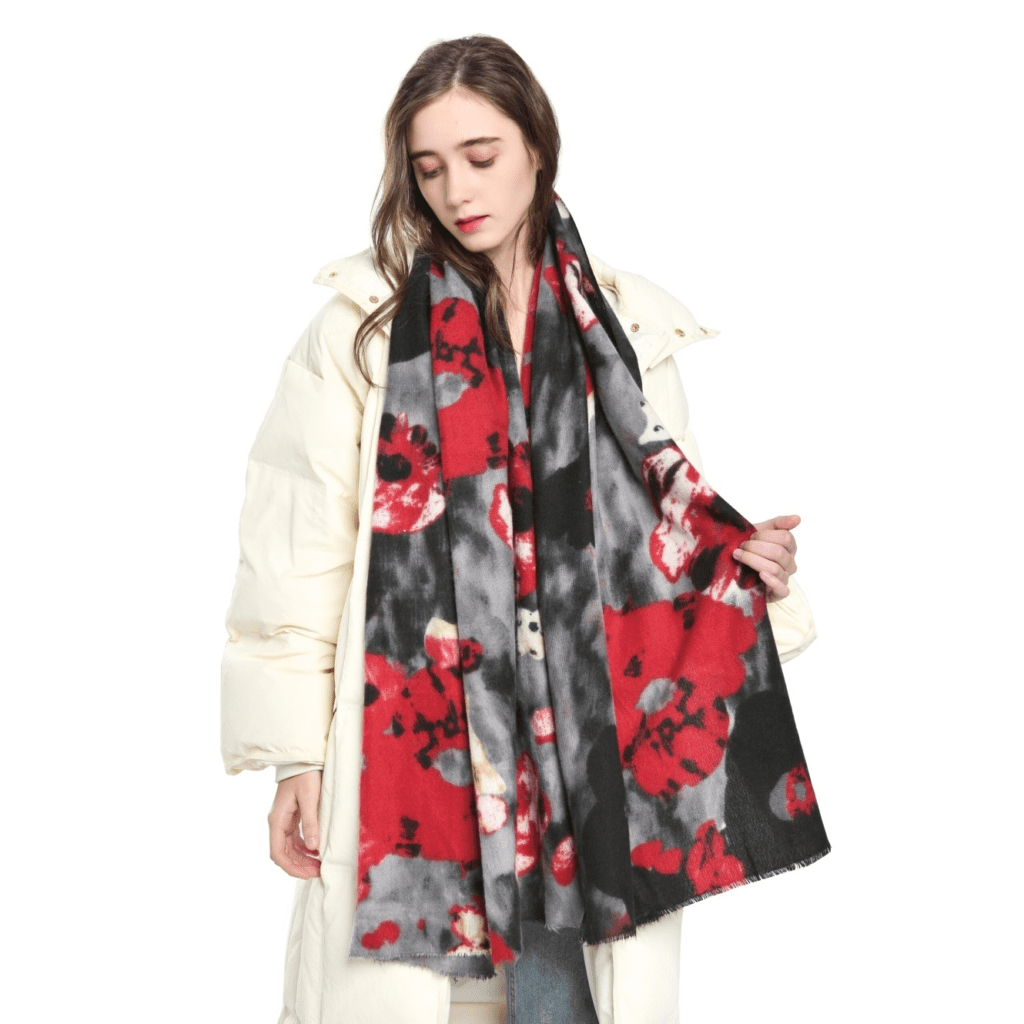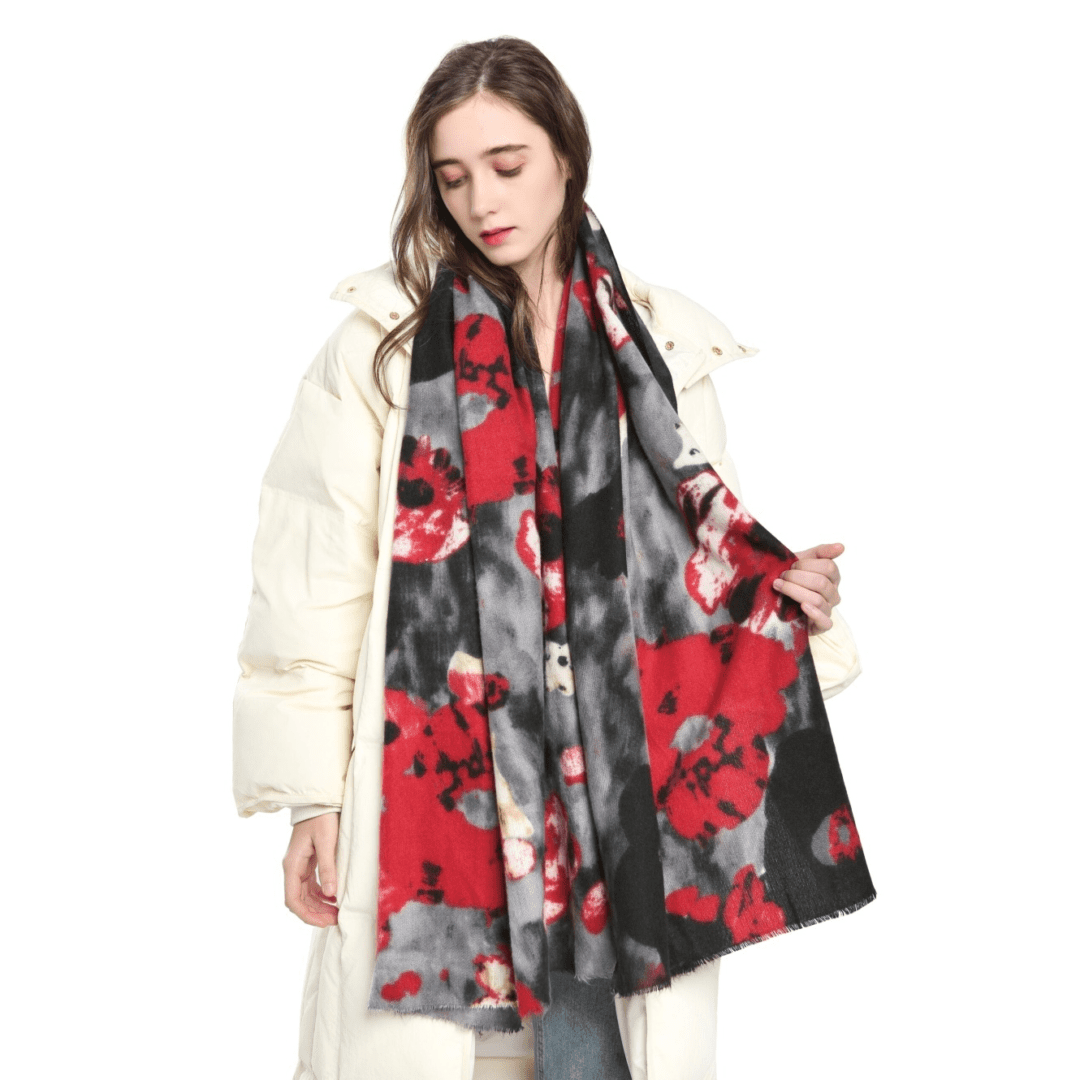 Just like cashmere scarves, wool scarves are also in demand due to their natural origin. Usually, customers feel safe using the scarf fabric which involves less chemical usage. And wool is one of them. To keep themselves insulated and safe during winter, people often choose wool scarves due to their larger durability.
Apart from this wool scarf offer variety of production process that makes its demand higher. Mostly, knitted wool scarves are preferred by males and females to style in winter.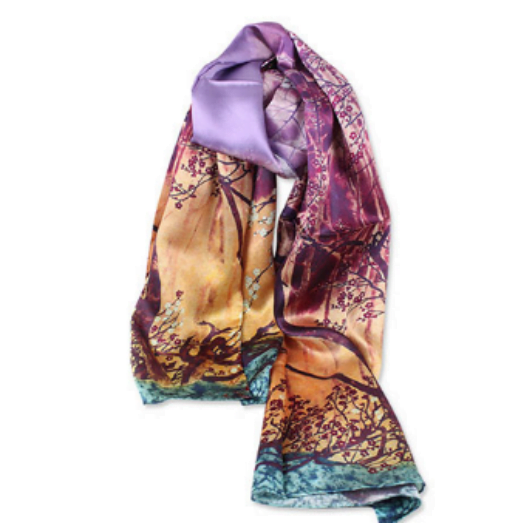 When individuals can't go for wool to keep them warm due to medical conditions, acrylic scarves are the best for them due to their synthetic nature. People living in a specific area could be allergic to natural fiber so they can get it as an alternative. It is not as effective as the original wool ones but still, to make the attire look trendy and complete in winter, acrylic scarves can help you out.
The specialty of acrylic scarf is, that they are wrinkle and stain-resistant. No need to be surprised. Yes, you read it right. Acrylic scarves are stain-resistant so you can carry them anytime without being afraid of getting stained. Due to this property, people love to buy acrylic scarves to style at winter gatherings, parties, morning walks, and so on.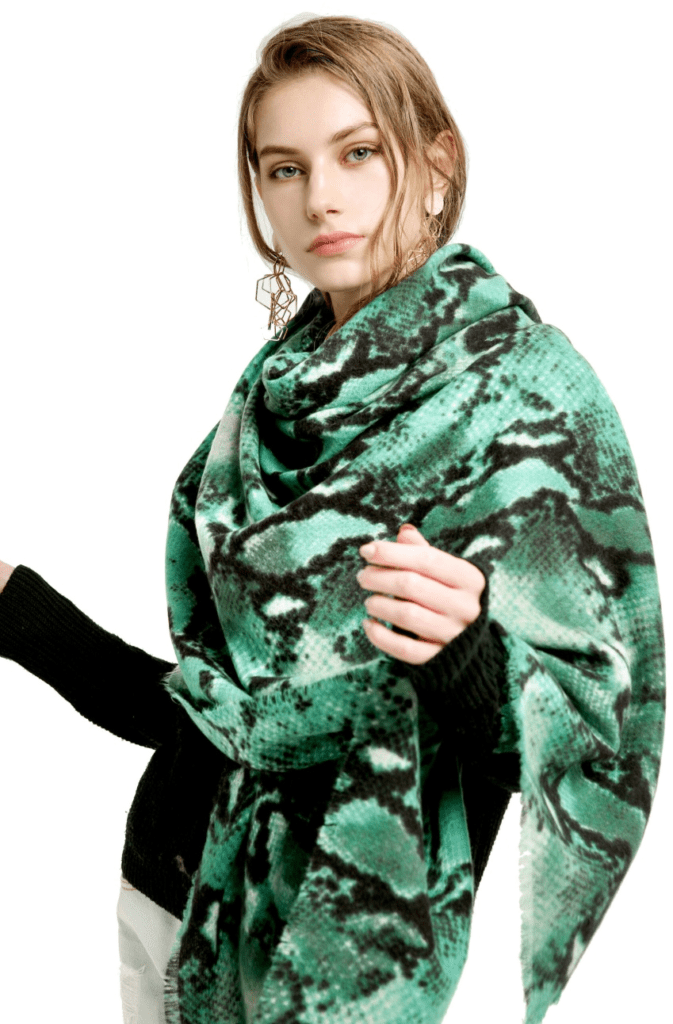 If your customer loves to add a drape scarf look to their outfit on an affordable budget, they must choose a viscose scarf. Although a viscose scarf doesn't have larger durability, it mixes silk and cotton feels into a small budget. Customer usually gets bored of carrying the same type of color repeatedly. Viscose scarves are easy to dye and sustain the color due to their absorbent nature. You should be very much considerable to add viscose scarf into your scarf category as of its less shape sustainability.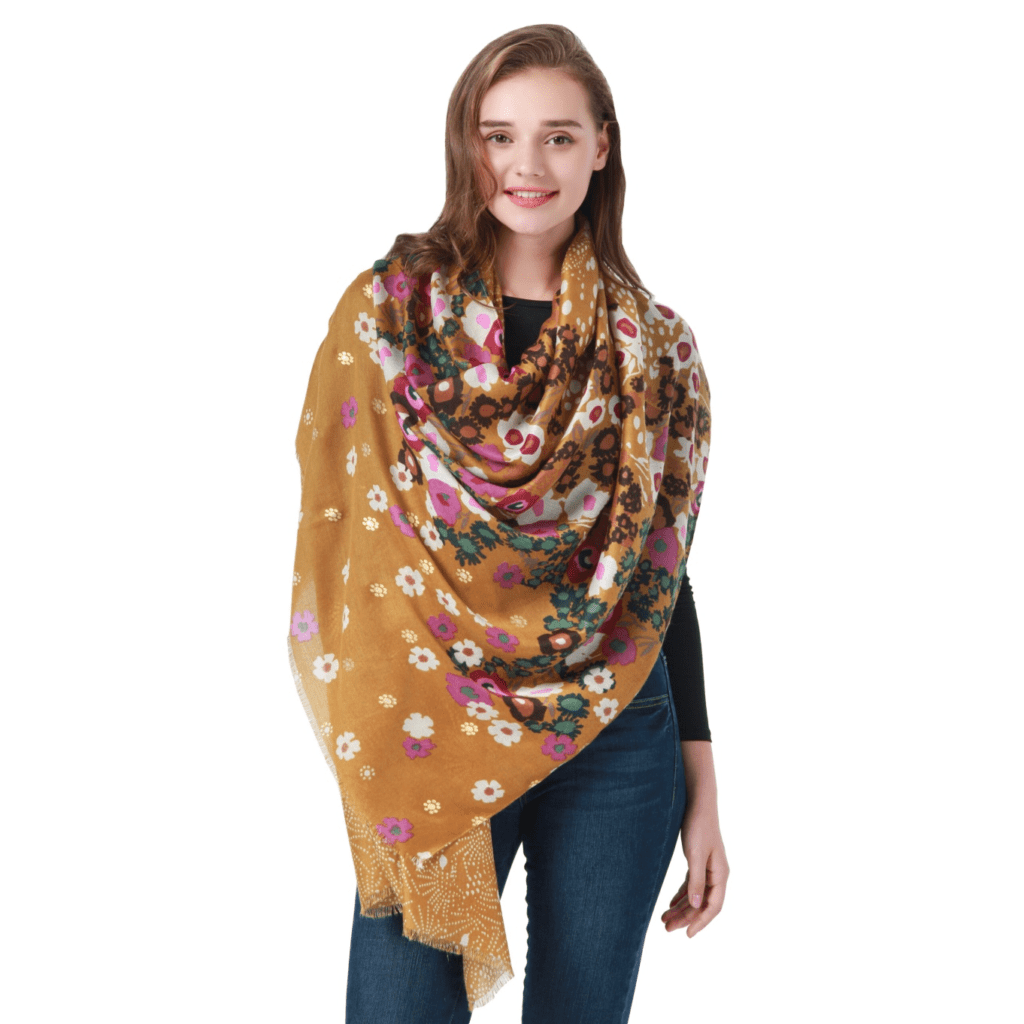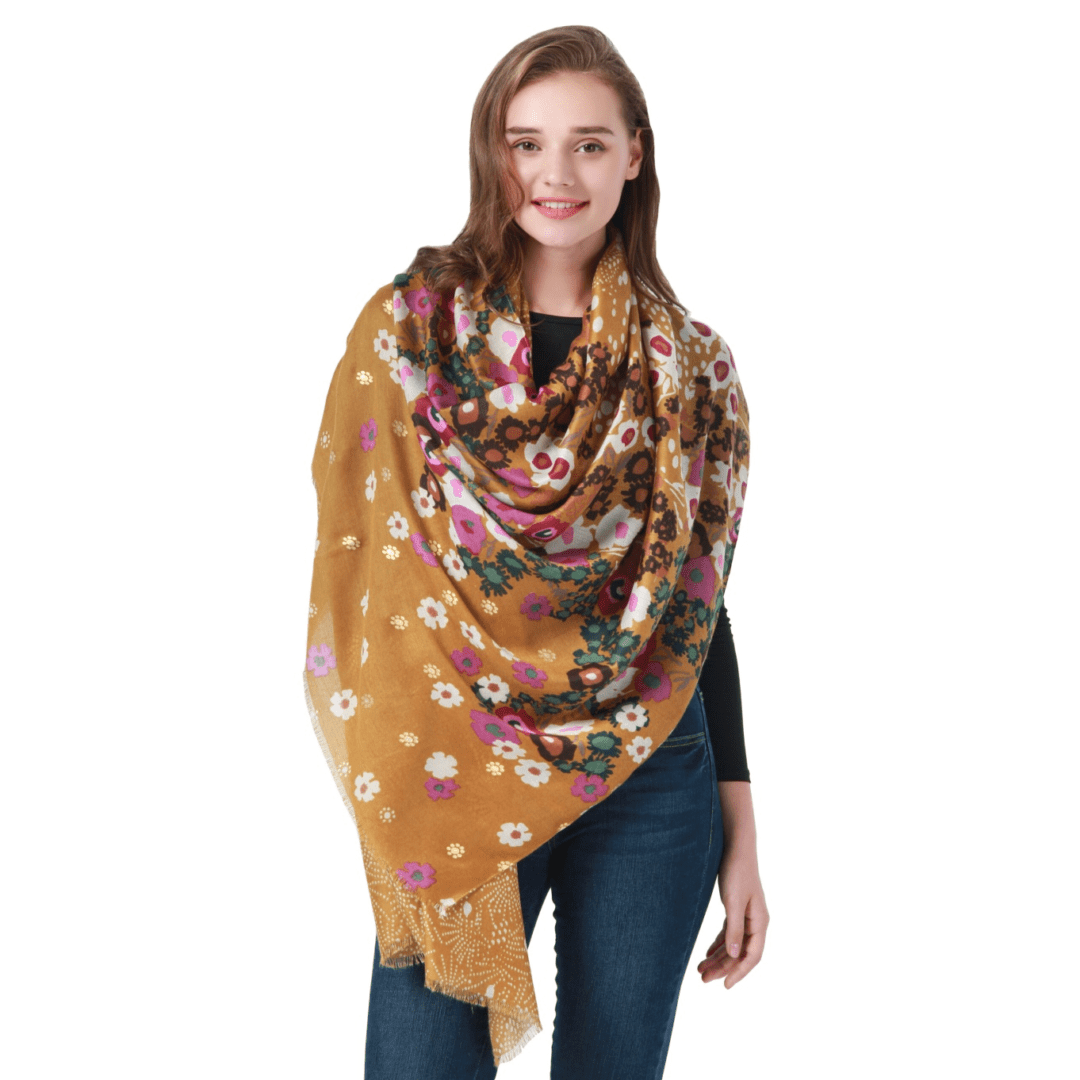 Satin scarves are must place type among all scarf fabrics. It not only adds up to a glamorous look but also maintains the health of hair by keeping them moist and lively for a longer duration. Due to this property of the satin fabric, people often wear satin caps to keep their hair nourished.
It also stimulates hair growth and reduces hair tangles by retaining hair moisture. Hence, the demand for the satin scarf is higher in the market due to its protective nature. Furthermore, a satin scarf can add charm to any outfit that seems incomplete and dull.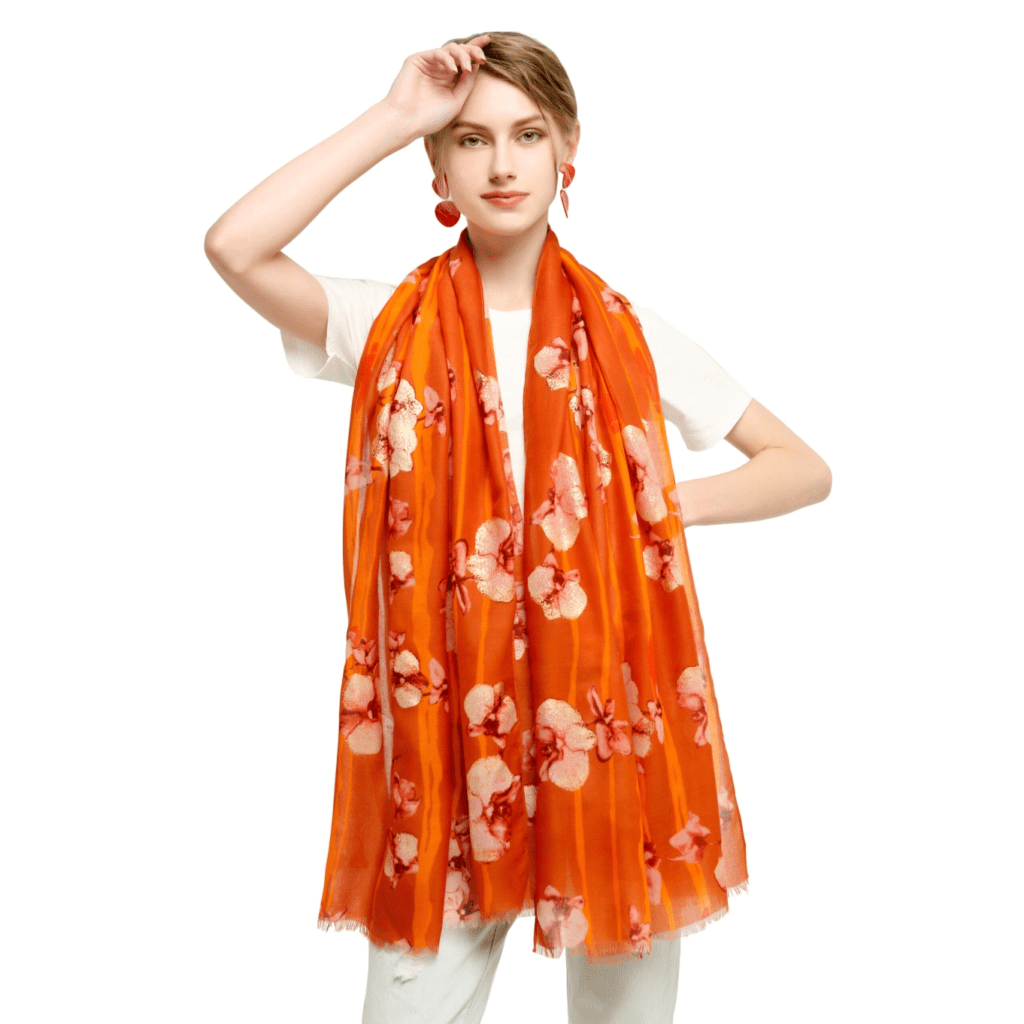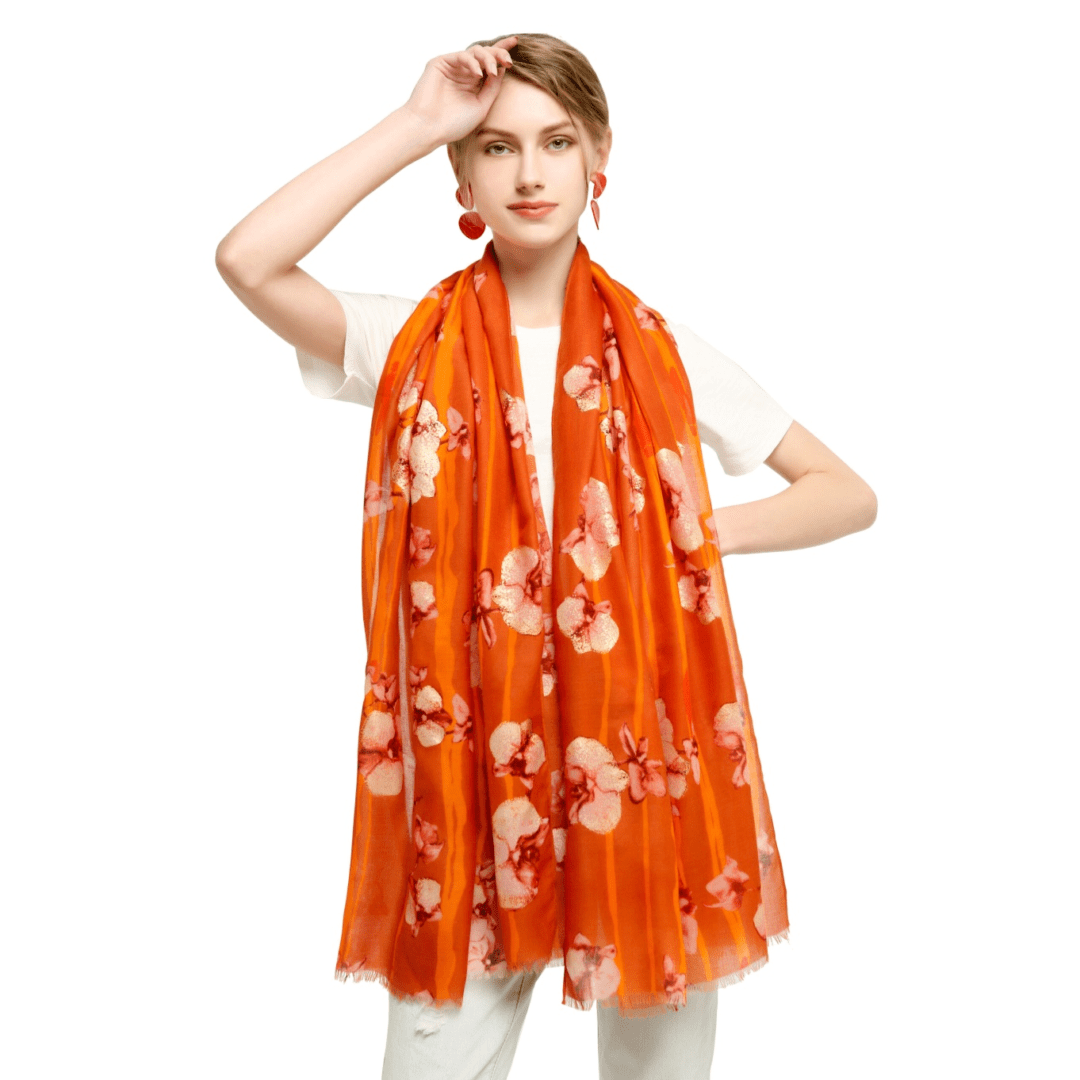 While doing scarf business in an area where the weather seems to be drizzly most of the time, polyester scarves must be added due to their quick-drying nature. They also can stay wrinkle-free for a longer duration to sustain your style. Athlete loves to add polyester scarves to their luggage due to their moisture-wicking nature.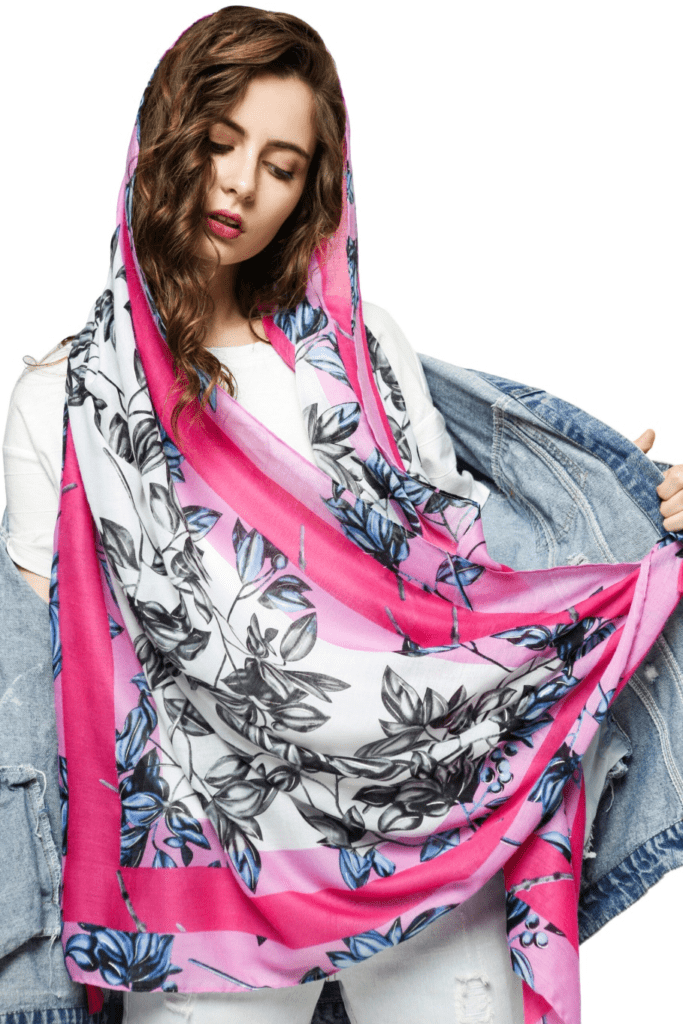 Parties, weddings, birthdays, and hanging out with friends are incomplete without chiffon scarves. Due to its flowy and slightly transparent texture, chiffon is a center of attention for most women to carry in summer especially. Its breathable nature makes it perfect to carry on casual and formal days.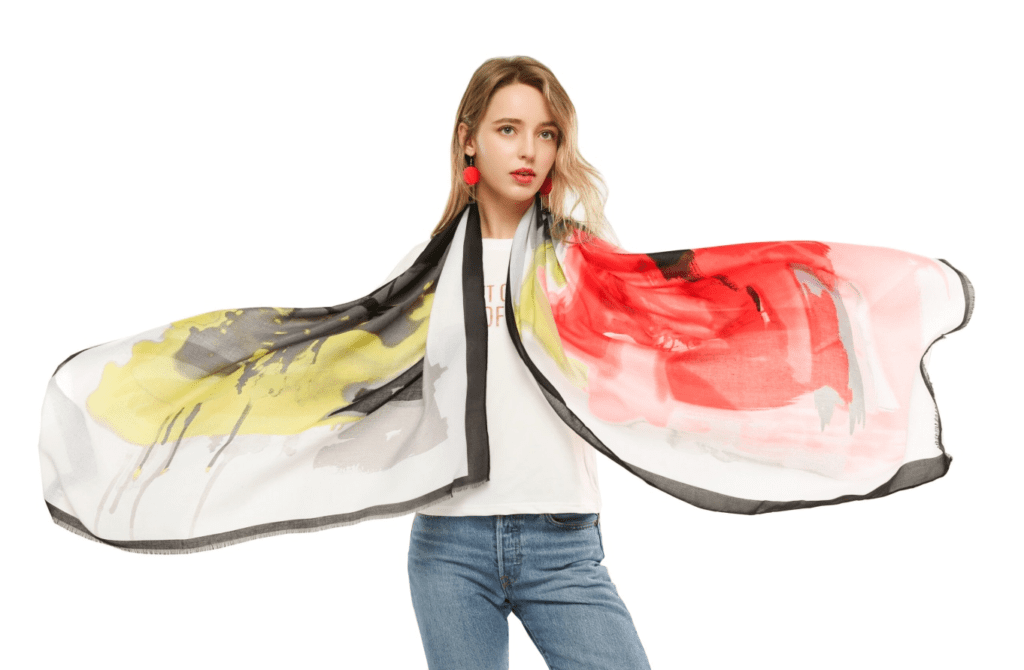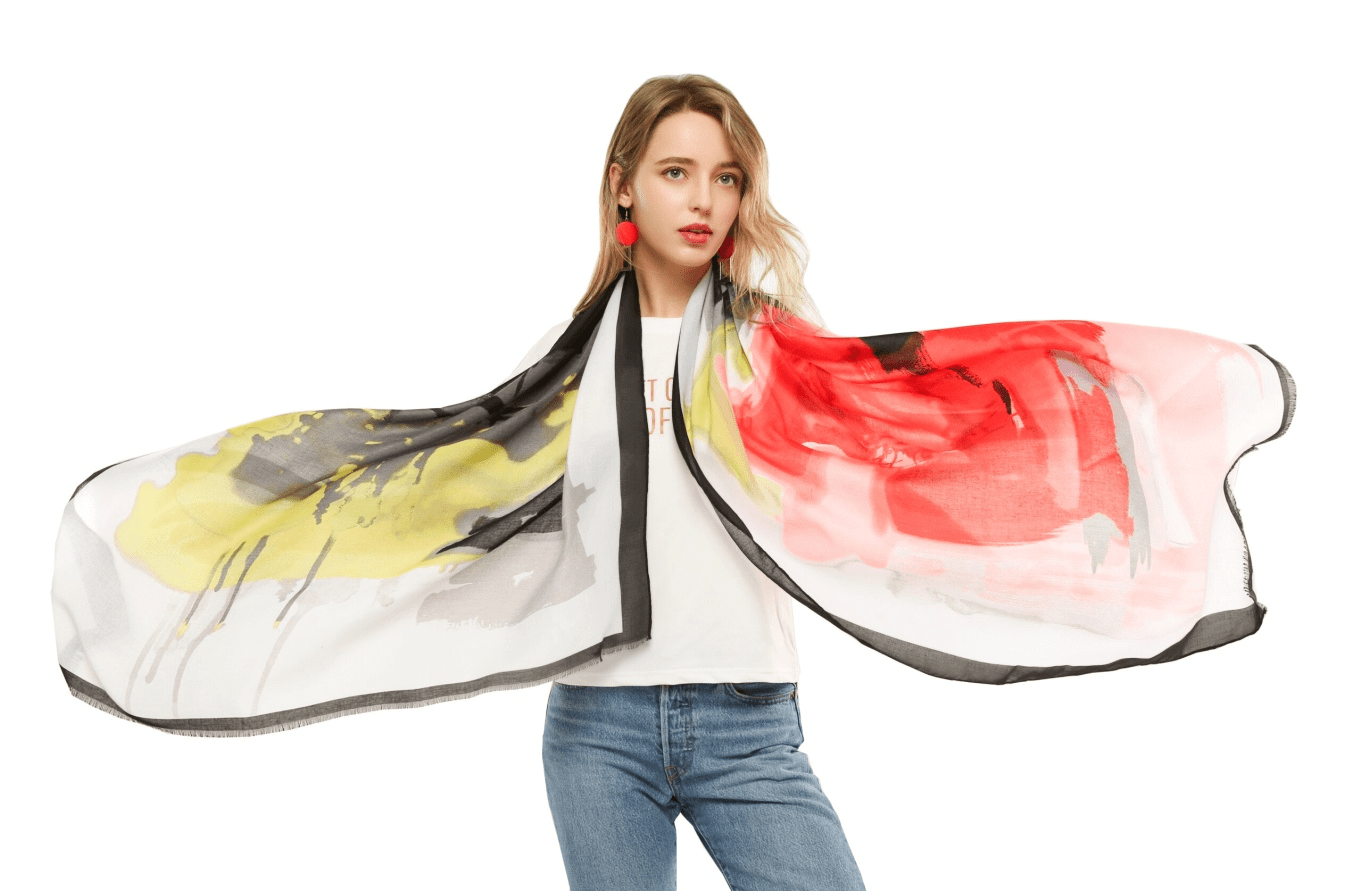 Velvet scarves
Velvet scarves add exclusive charm to the look and are hence preferred for formal occasions usually. Velvet scarves are way too thicker and so it can lead to irritation around the neck if you carry them for so long. But still, due to its luxurious look, customers choose velvet scarves. Apart from adding glamor to the look, it also provides a deep sensation of warmth and would help you battle cold weather a lot.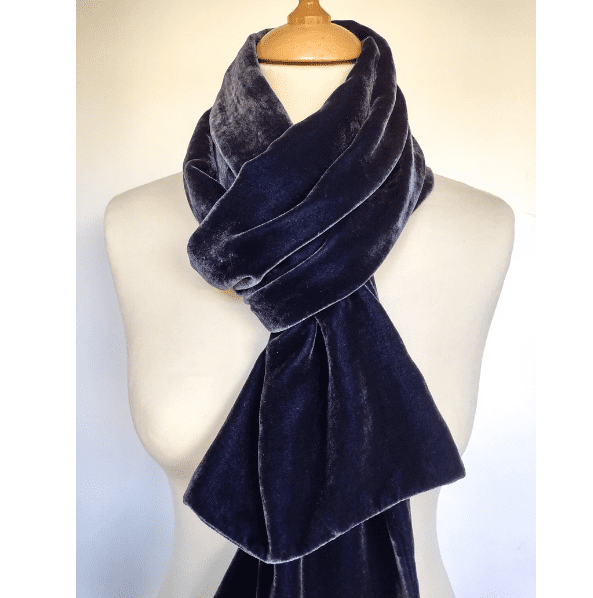 Linen Scarves
I would recommend you all add linen stuff into your stores as it suits all weather. Linen scarves are never outdated and can be carried into every season to create a sassy look. Its absorbent nature gives you a sense of relief to deal with any weather condition.
Girls love to add linen scarves to their wardrobes as it assists in quick styling. These benefits demonstrate the huge demand for linen scarves in the market and make it a must-place in your scarf business.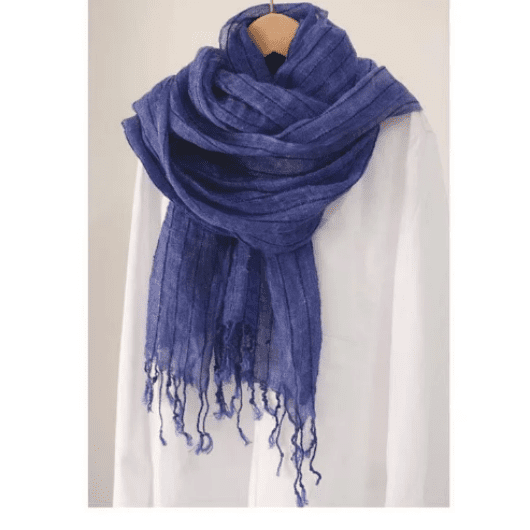 Plush Scarves
Plush scarves add a fluffy, luxurious look to the person in winter. Its warm nature and soft feel are the best combinations ever. These scarves are lightweight to carry and give you a cozy stylish look. Hence, males and females both love to add plush scarves to their winter outlook. Its fabric gives you a relaxing, smooth, flowy, and warm feeling to deal with the bitter cold.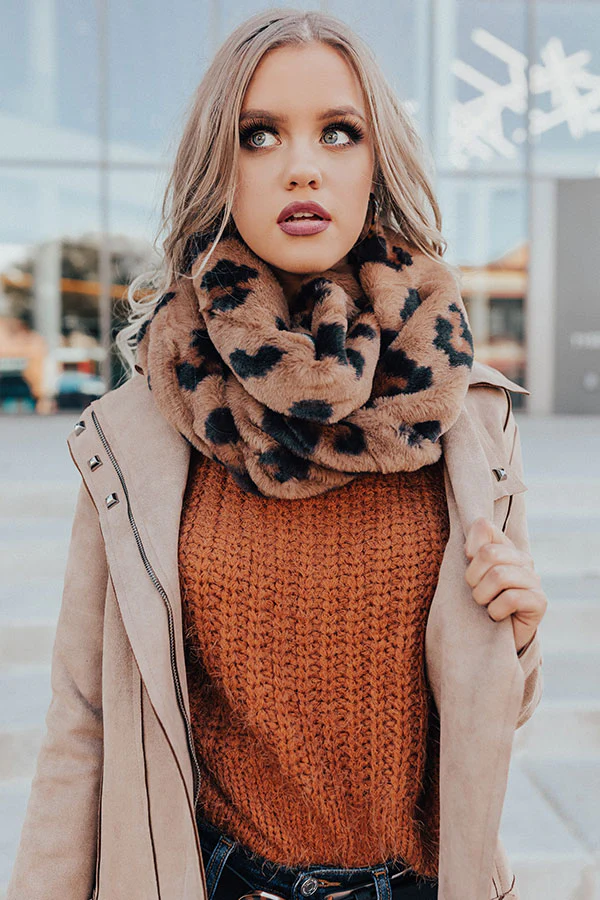 Knitted Scarves
Knitted scarves hold great popularity in winter trips and gatherings. If you are planning to visit any hilly station or attend any dinner in cold weather with friends, knitted scarves will make your look shine. The interesting fact is; that you can customize your knitted scarf in any way
you want to carry it. The most popular kind of knitted scarves is in mufflers designed to carry easily.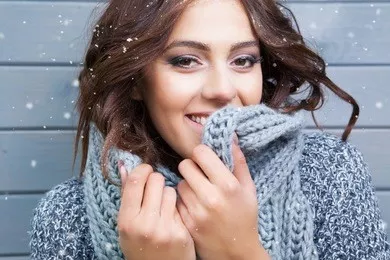 Based on shape
Scarves are categorized based on shape as well. Market research in your business destination would tell you a lot about the type of scarves customer wants to style there. I'll share some trendy scarves shapes to be added to your scarf business.
Square scarves are in fashion due to their multiple styling ways. You can style it in the form of a knotted necklace for your get-together or worn as a cravat for your business meetings. Moreover, half bow, soft fold, perfect knot, ladies' ascot, and double loop can be created perfectly using any kind of square scarf.
While creating these styles you don't have to wear any necklace and, you are good to go to casual and formal gatherings simultaneously.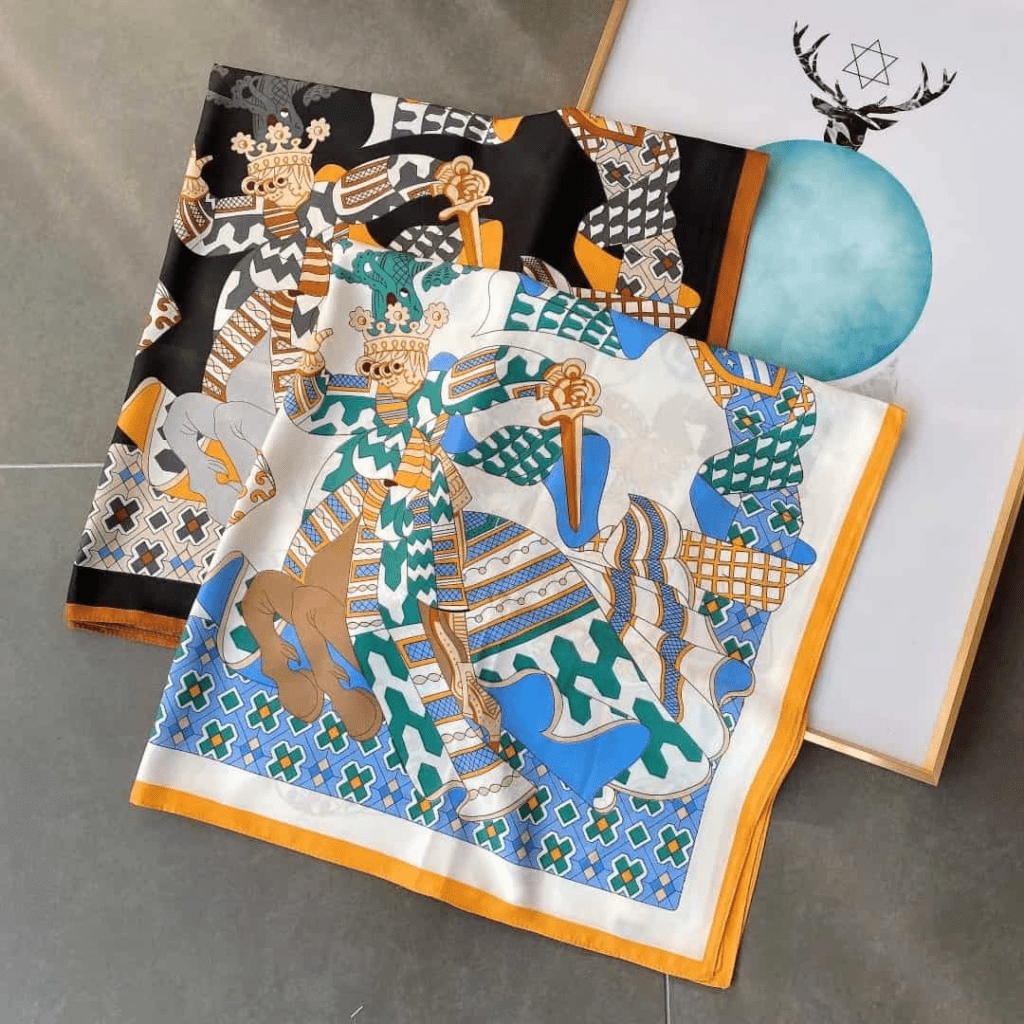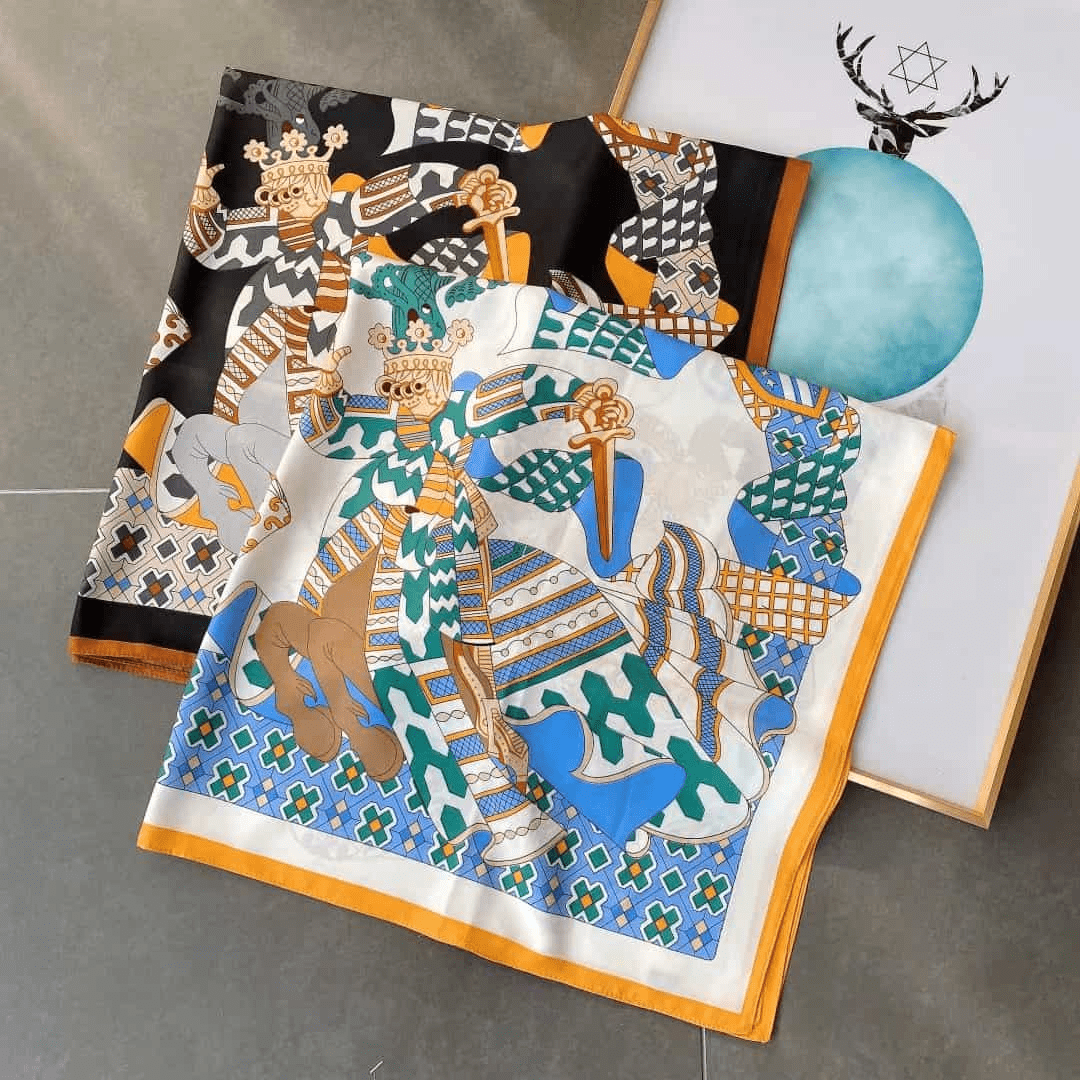 Shawls never get out of trend irrespective of the season. You simply can wear them in cultural and casual outfits. There are multiple ways to style the shawl according to your outfit. Both females and males love to carry shawls with various attire to enjoy the drippy look. Usually, in winter, velvet, wool, and shawls catch the attention of customers to style and protect themselves at the same time.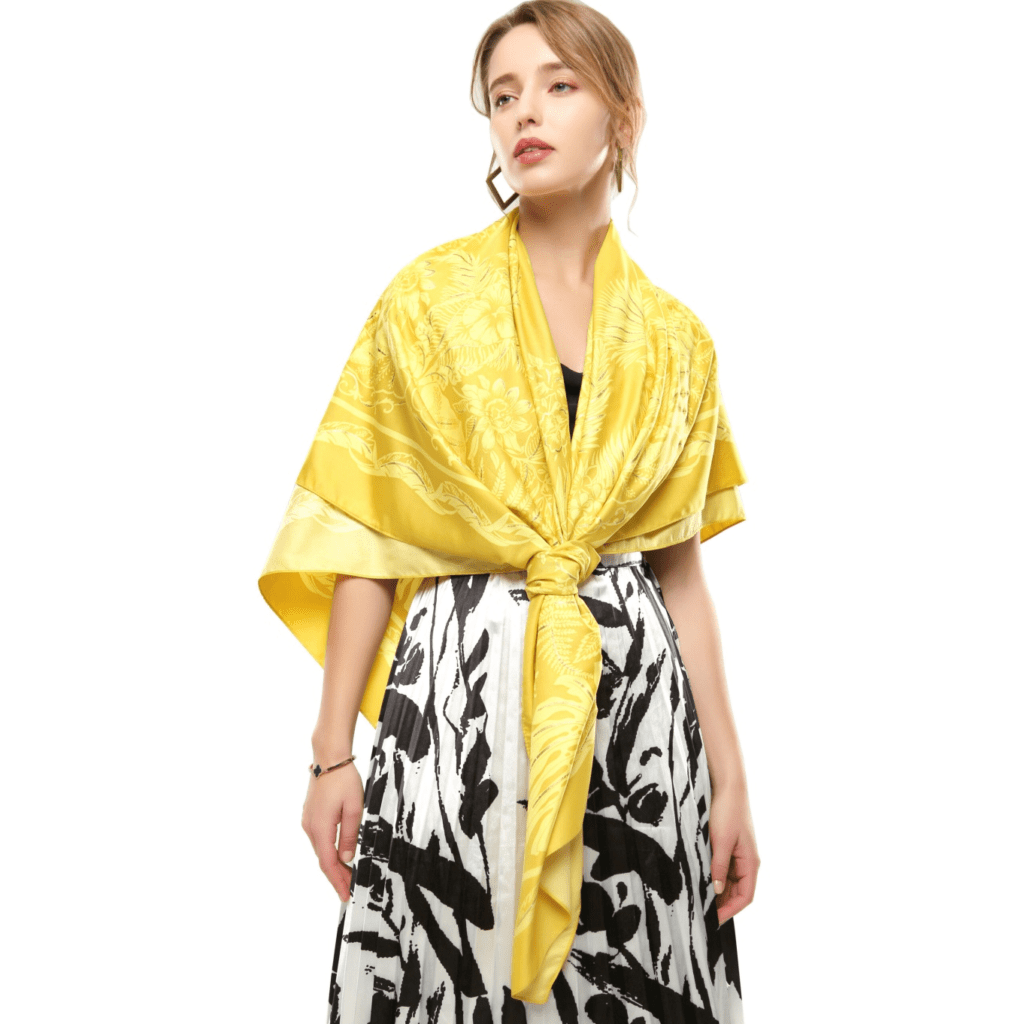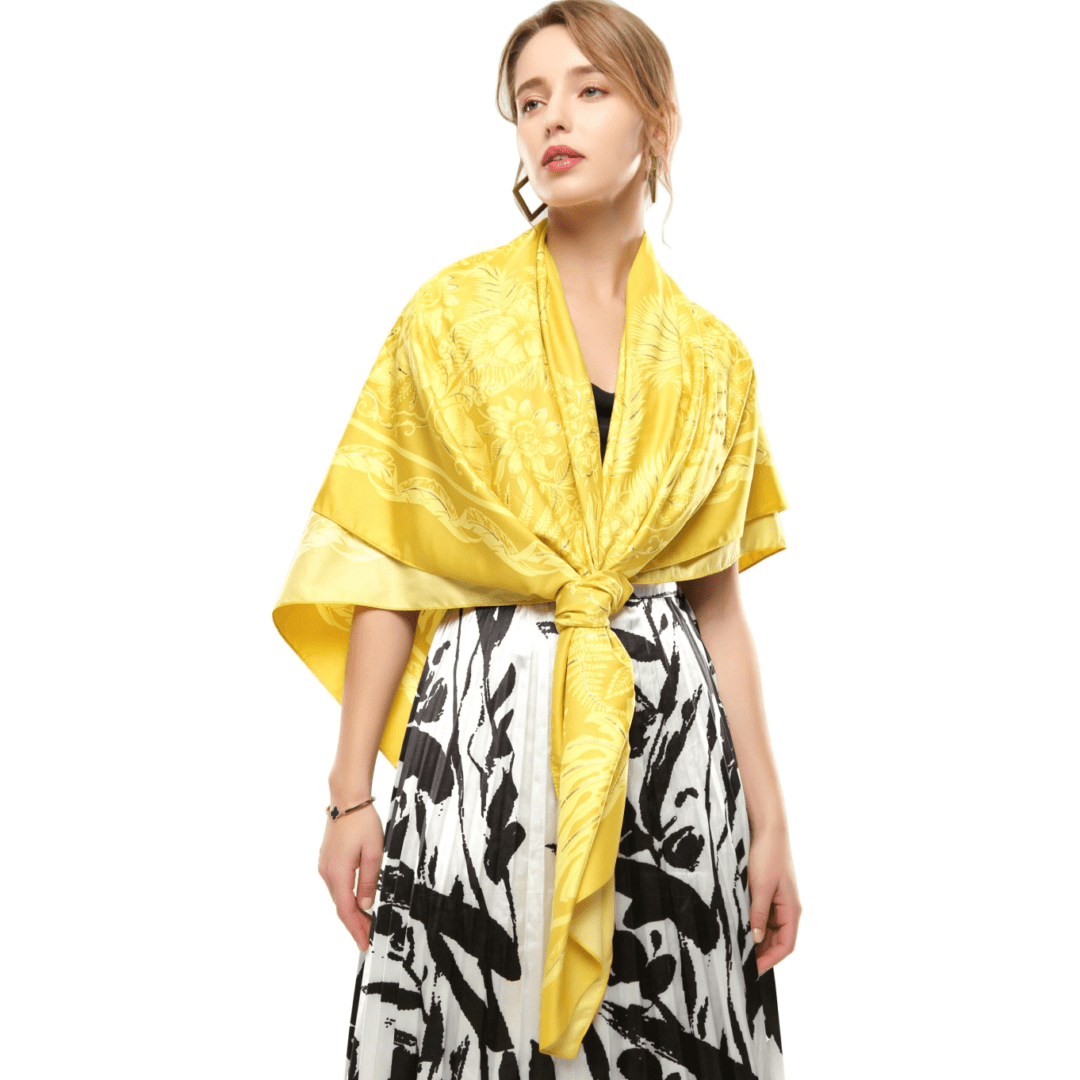 Blanket scarves are actually oversized scarves of usually warm fabric. These scarves can be easily styled by using a belt to make them easy to carry. Similarly, its coziest fabric can help you in styling like the maxi. These properties make the blanket scarf stand out from the others and enhance its demands.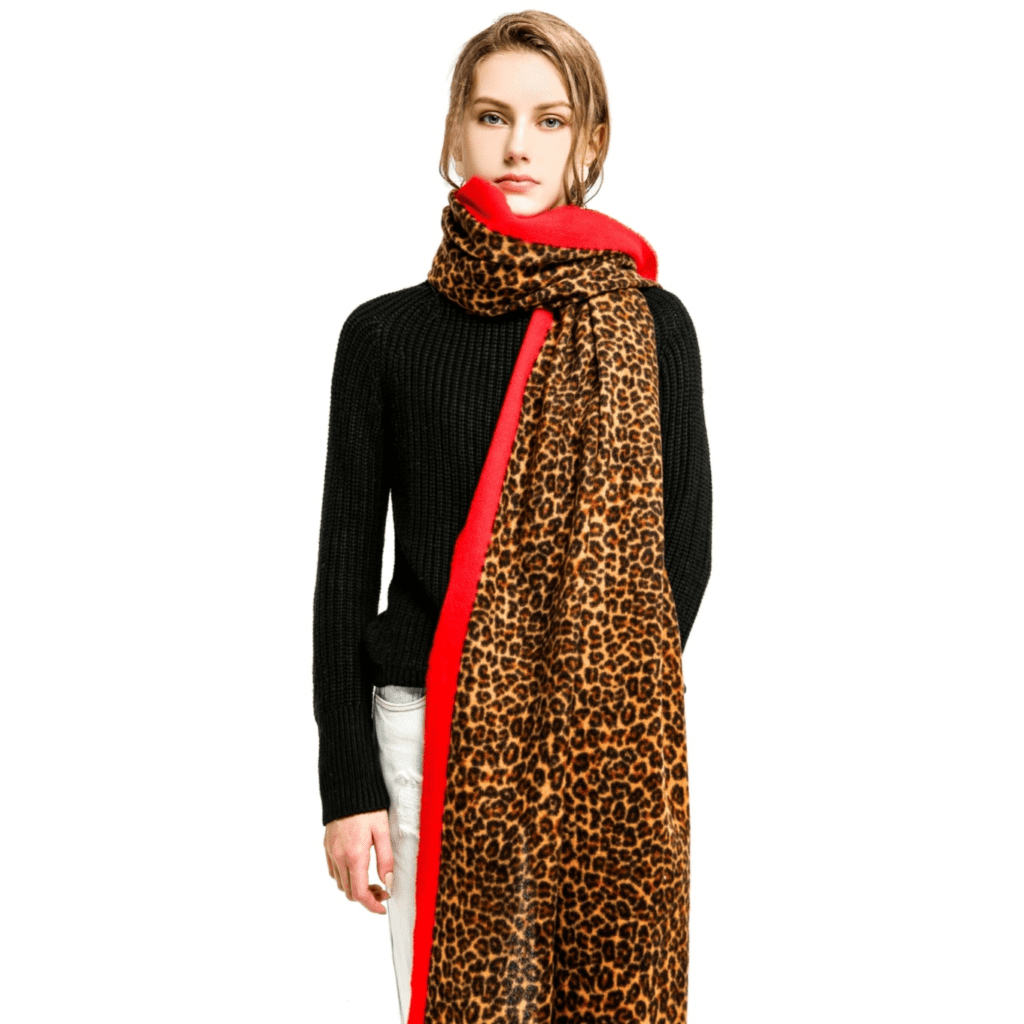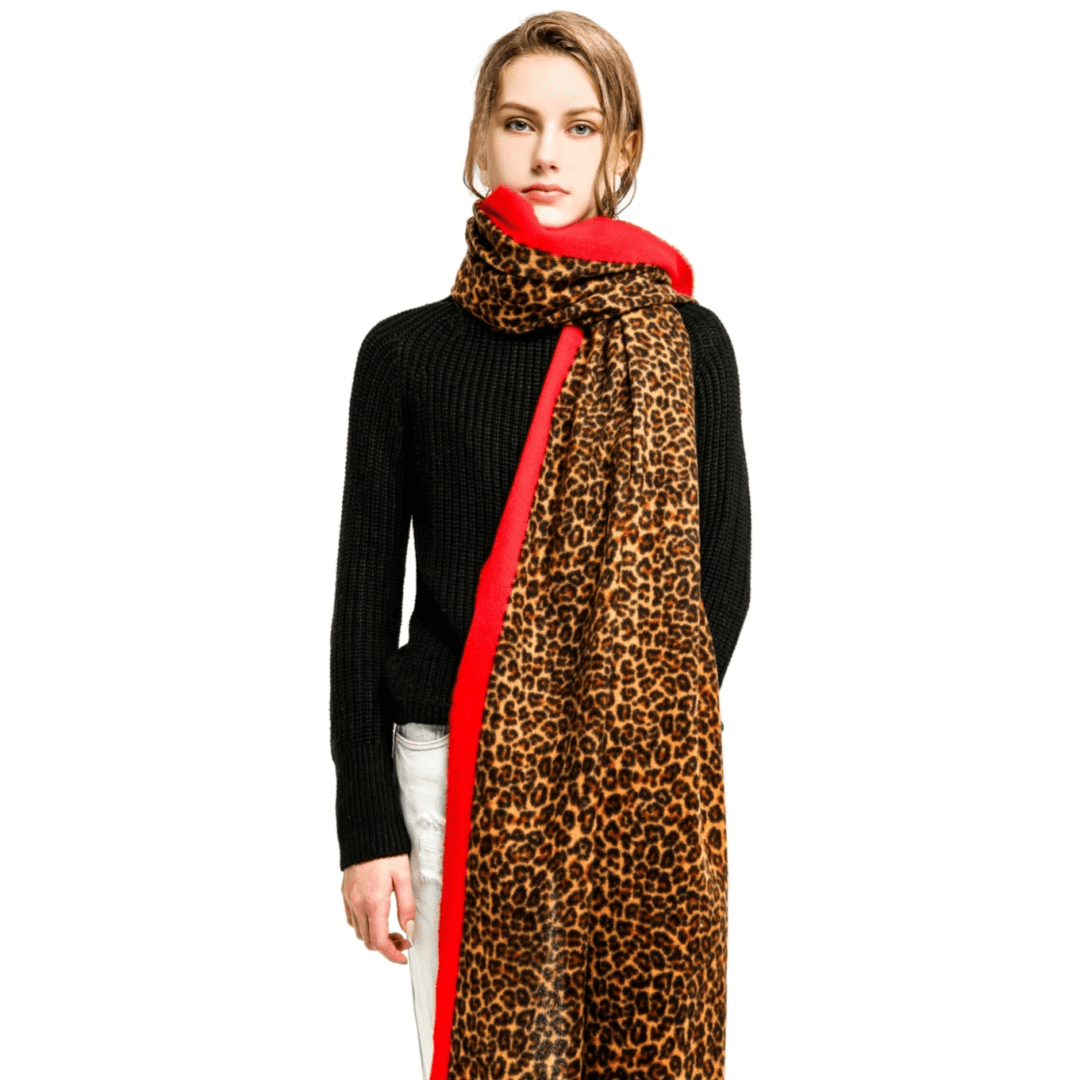 These loopy scarves are way easier to carry and quick to style. Due to this property, both genders love to carry these on regular basis. If you are going for a business meeting, you simply can put the loop into your neck. You don't need to put time into adjusting it as it is already adjusted. These scarves hold a huge demand especially in winter to protect the neck and chest region from the attack of cold.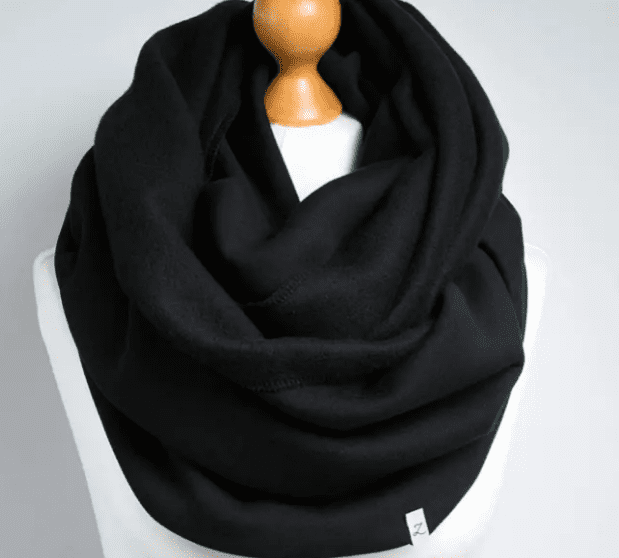 Neck scarves are always trendy to protect your neck region from the attack of climate change and look classy. People style these scarves in various fabrics according to their needs. Fabric for a neck scarf is always soft in texture to prevent the neck from irritation.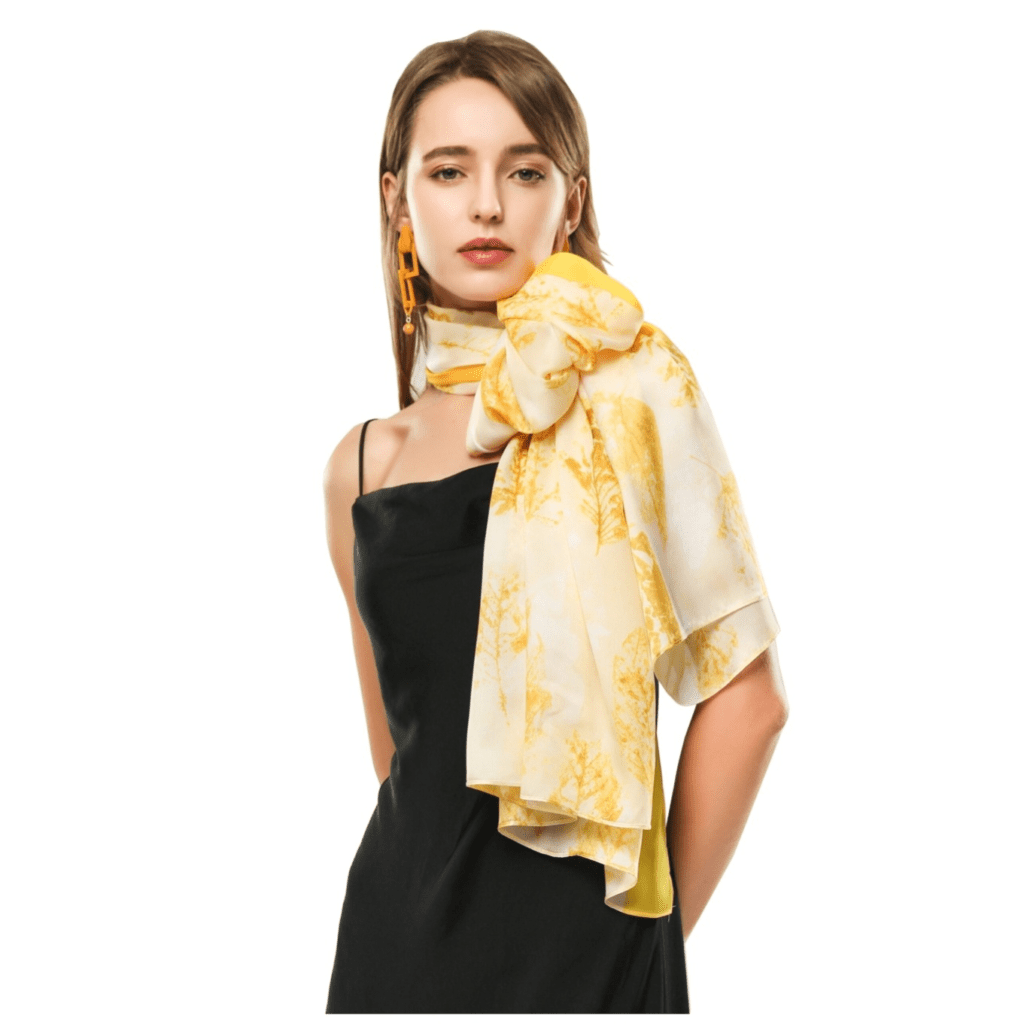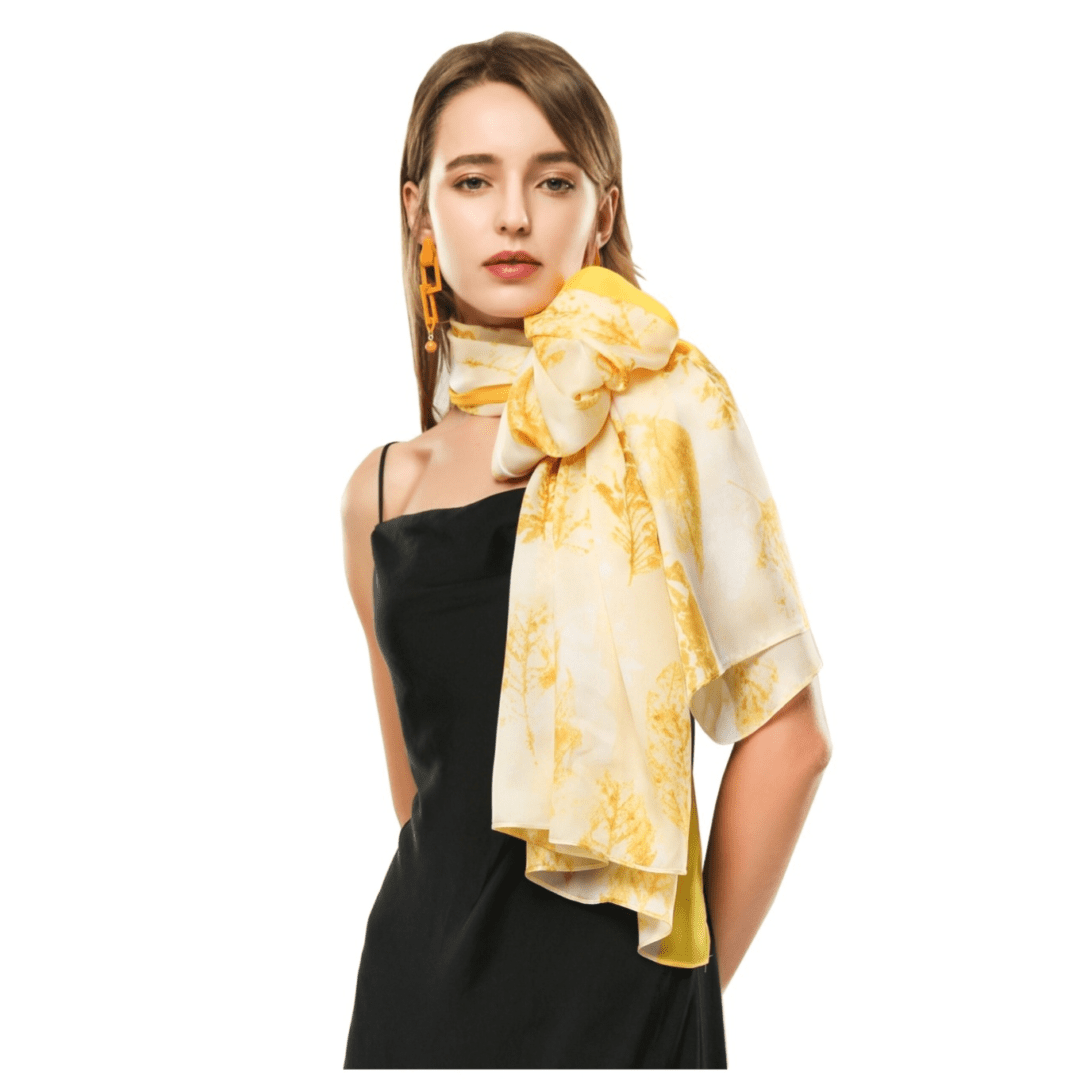 Usually, it's part of Muslims' religious obligation to cover their heads with a scarf, which they call the "Hijab". Apart from that, to protect the head and hair from seasonal effects, the headscarf would be the best option. It gets fitted with every kind of outfit and hence never gets out of the trend.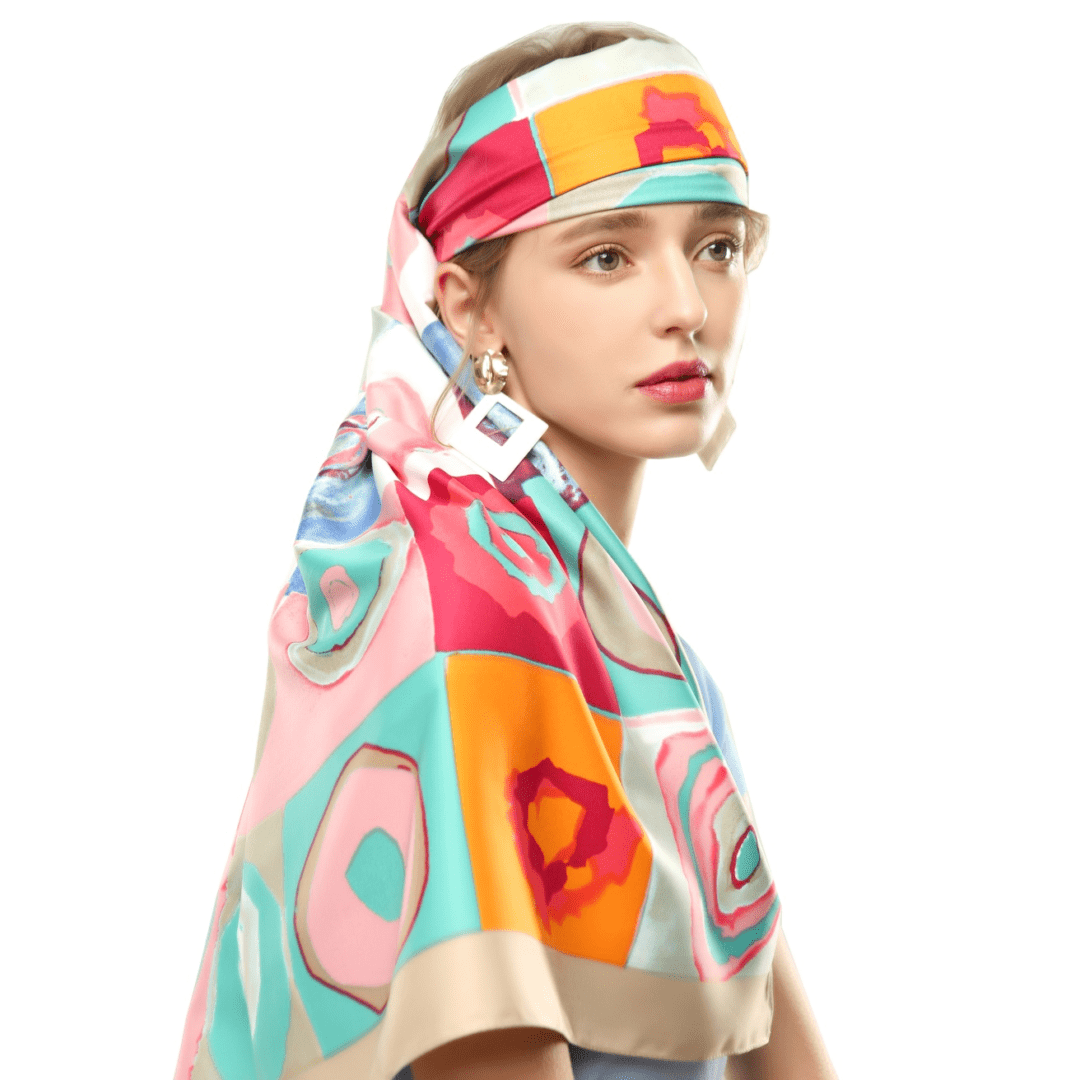 These scarves are quick to style and carry. Due to their triangular shape, they are easy to style in knot designs and just simply wrap around the neck.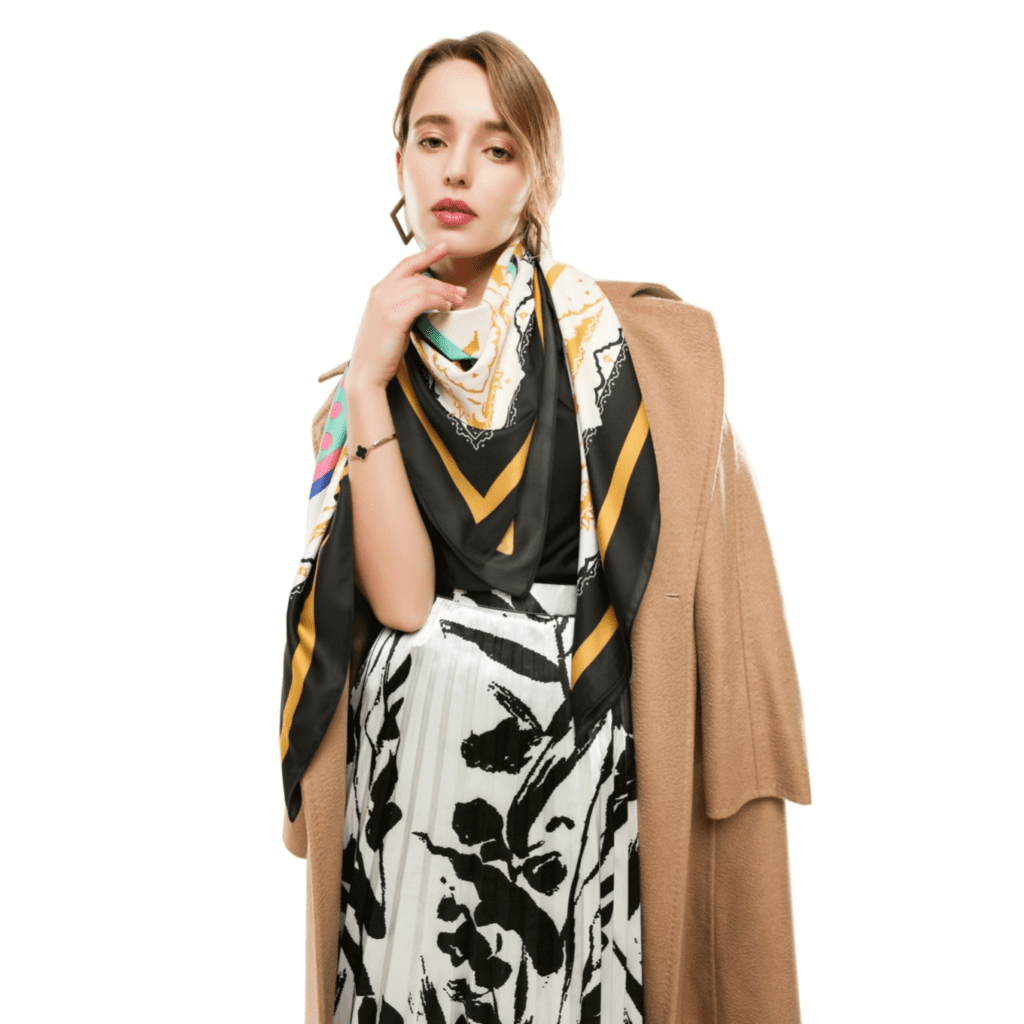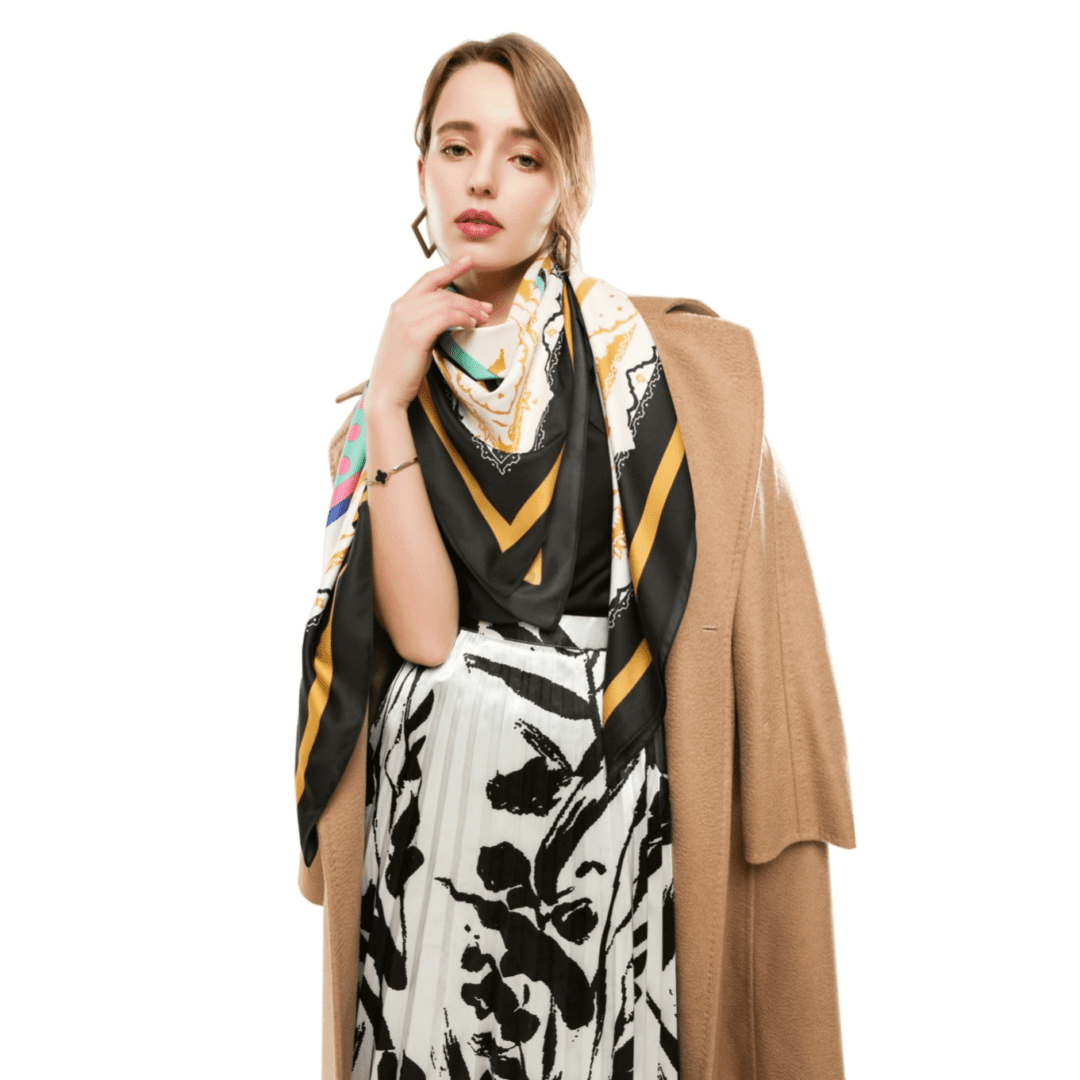 A finely tied French scarf is a fashion statement for its carriers. It can be used to complement the everyday look. The European market has a great demand for the French scarf due to its simple and slouchy look.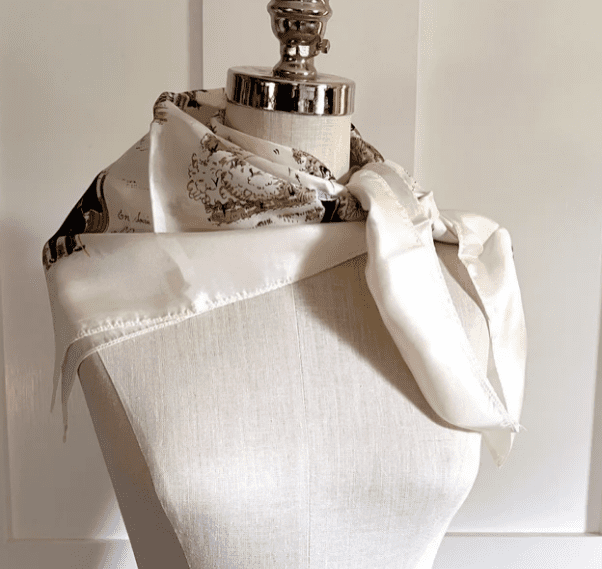 Tassel scarves are of the usual scarves fabric. It distinguishes itself from other types of scarves by the presence of tassels at the end. Tassels could be a slouchy thread-like hanging or some drape-beaded row. It gives the end of scarves a flowy look and can be carried on festivals and decorative as well.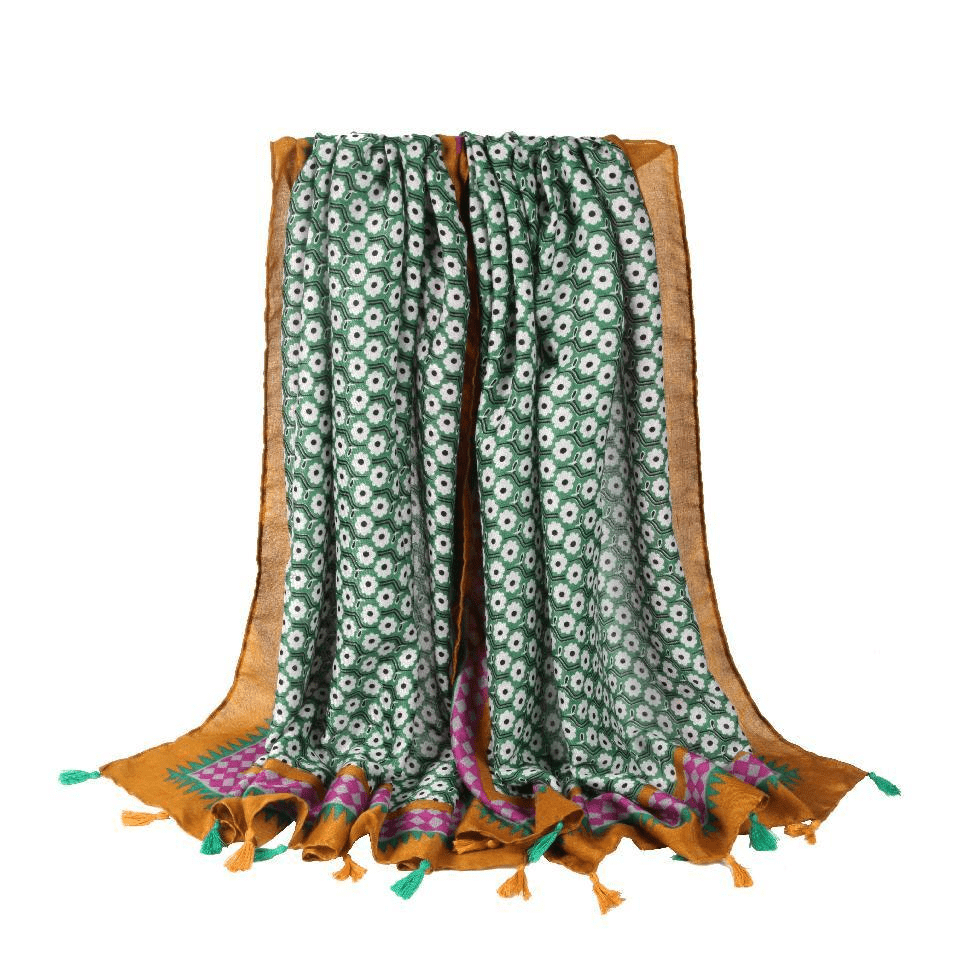 On the basis of design
Scarf categorization on the basis of design is customers' second preference after fabric. So keep an eye on the aspect of placing scarves into your business on the basis of the type of design on multiple fabrics.
Tie and dye scarves hold separate fan bases due to their abstract touch of colors. Especially, in summer, to make your look more vibrant, people add ties and dye scarves into their closets.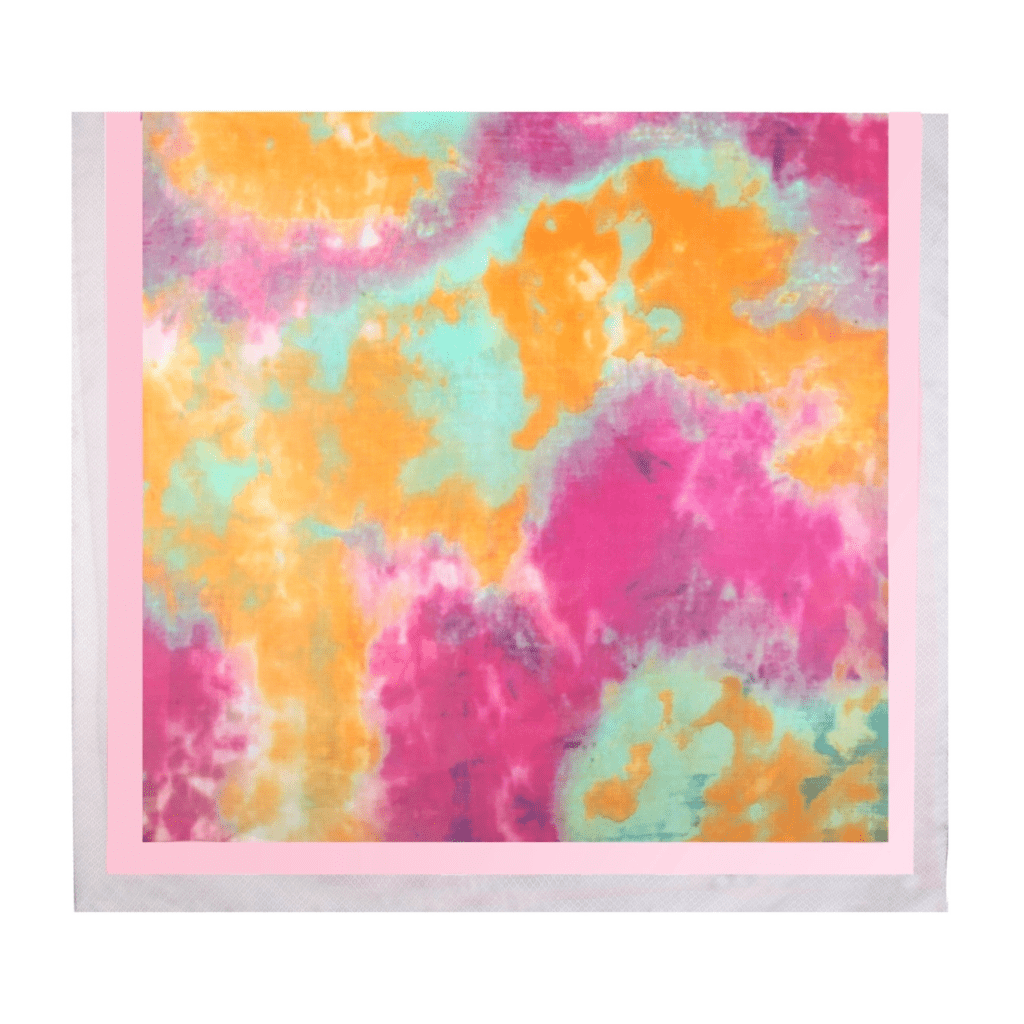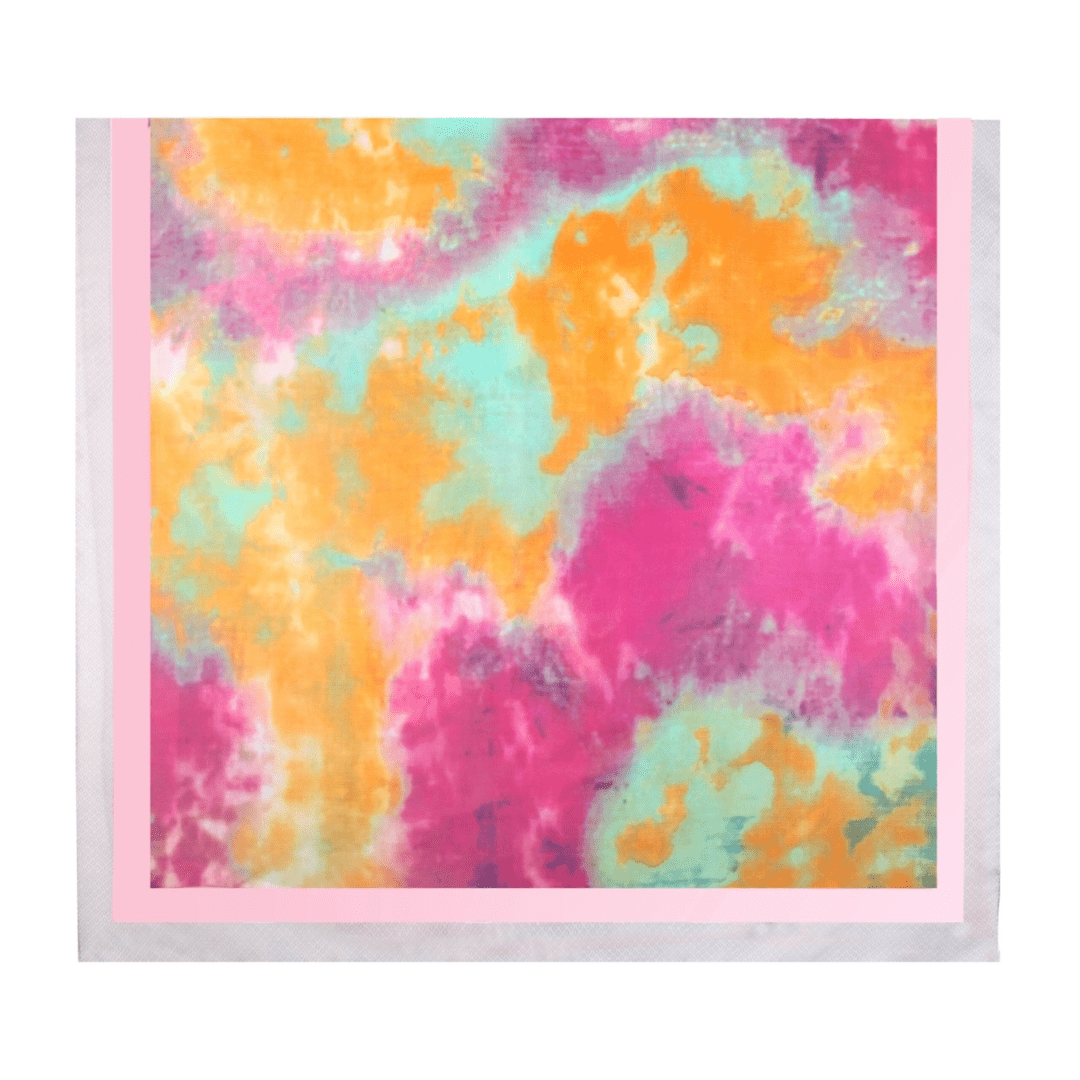 The printed scarves trend is rising in the market day by day. These are available in silk, cotton, satin, cashmere, chiffon, and various other fabrics. As designs and patterns are printed on the scarf using vibrant colors, a single printed scarf can complement several outfits.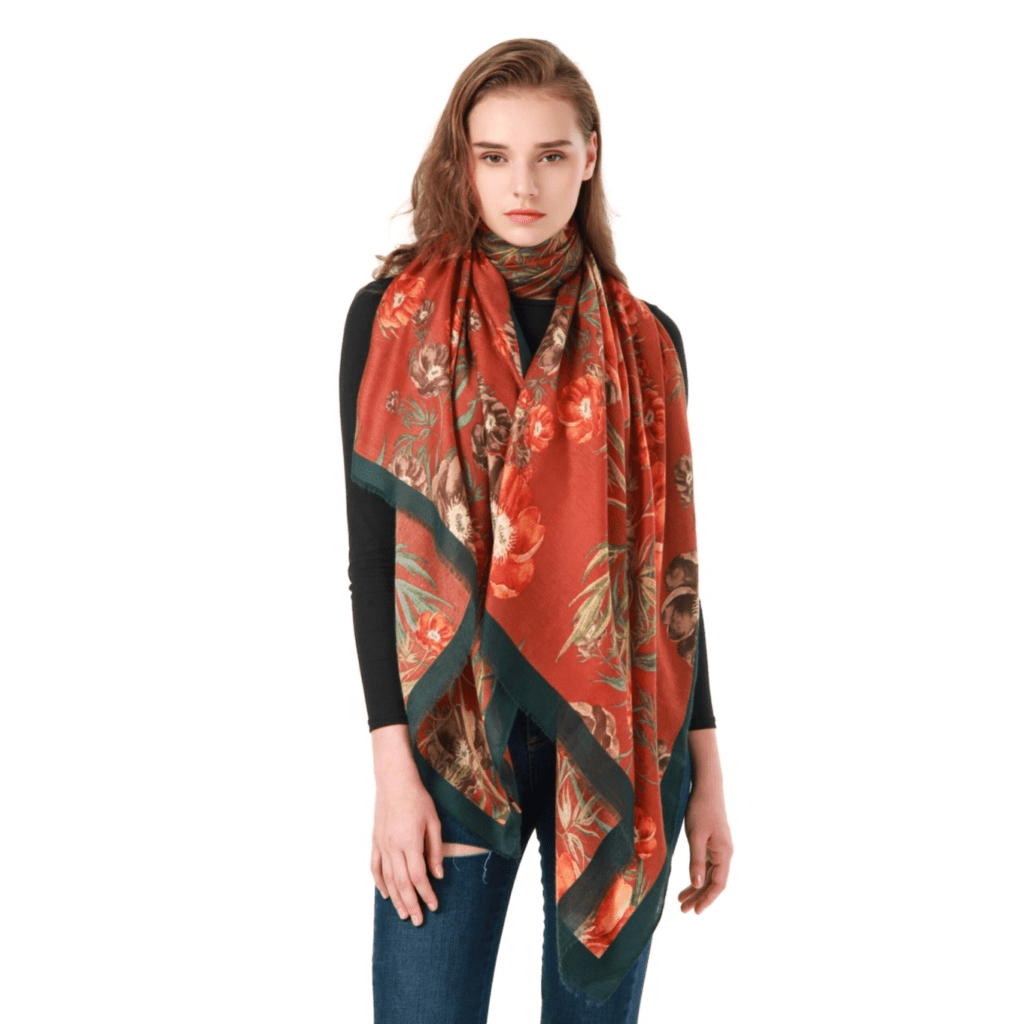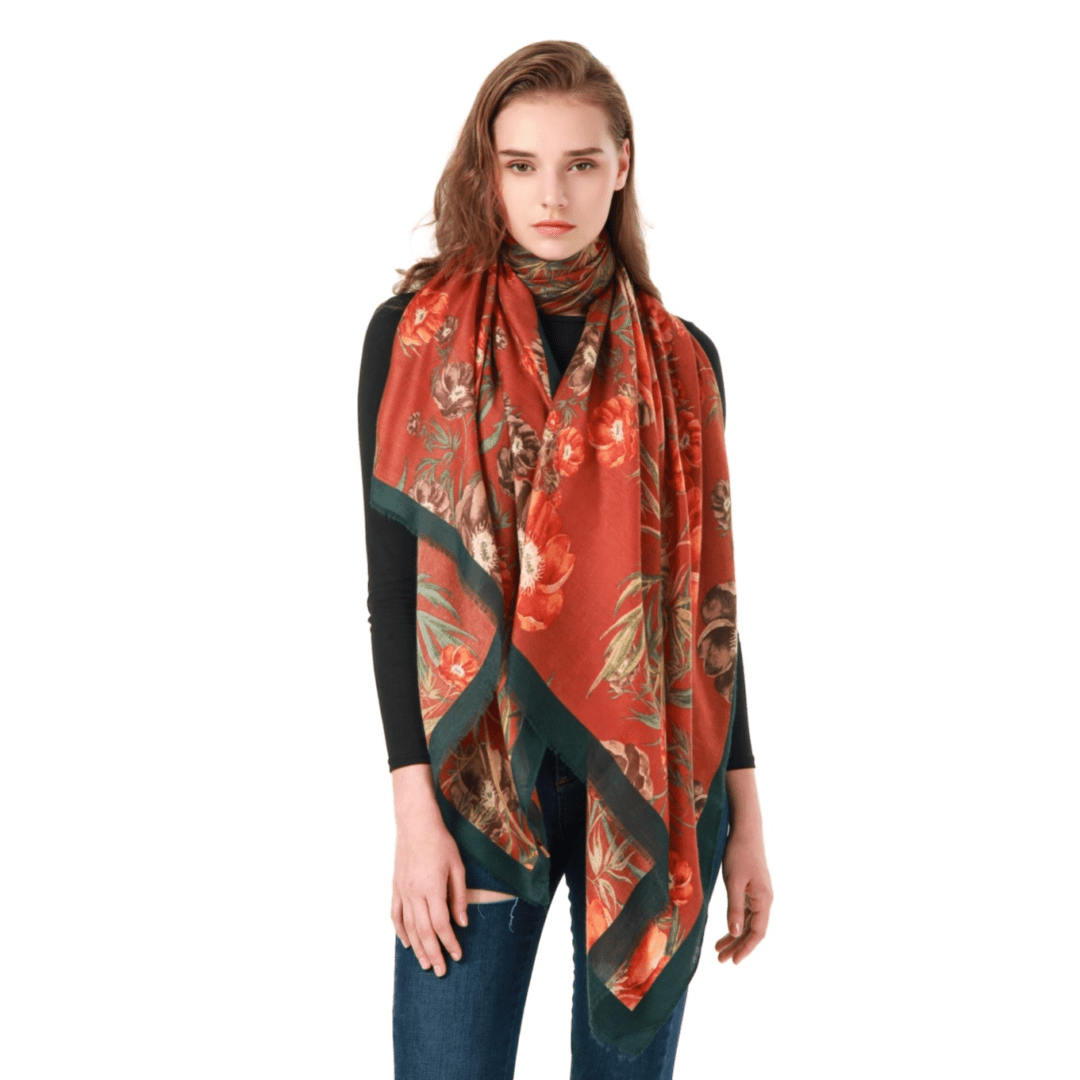 The checkered scarf is adjusted with any type of look. Males and females both carry these scarves for different events. But female usually doesn't prefer to style a checkered scarf at any festival. Apart from that, from business meetings to hanging out with friends, checkered scarves are always good to go.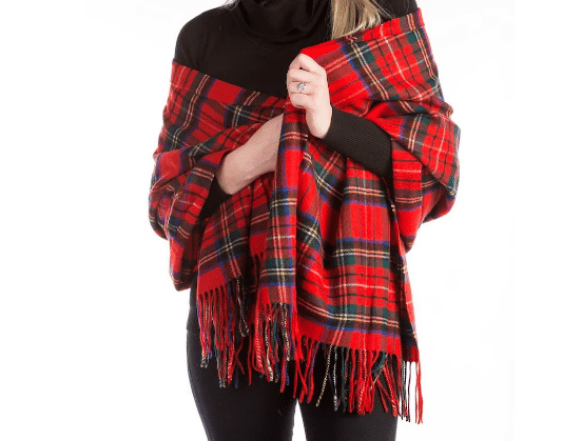 Nicely finished net scarves are always in demand. In European countries, brides carry net scarves during their wedding functions to look elegant. Similarly, in Africa, Asia, and many other regions net scarves are widely styled for festivals.
Moreover, the design and beading make these scarves look charming. People avoid carrying a net scarf in their daily routine as it can cause skin irritation if carried for a longer period.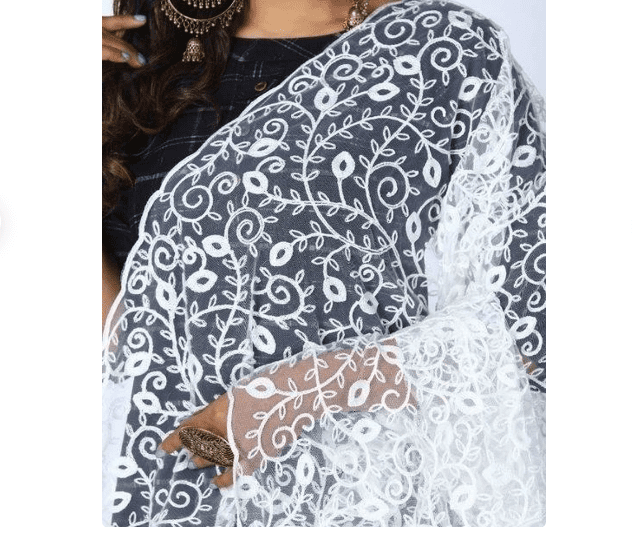 On the basis of the production method
With progress in technology, a single product can be made by various means. Scarves are also ones that can be categorized based on their production method.
Hand-knitted scarves are used for winter usually and represent ancient tradition. Scarves are woven by aligning fabric into a particular direction using some tools. These scarves are highly durable and look classy.
The type of fabric chosen for hand knitted scarf matters a lot in analyzing its demand. Sometimes, these scarves are heavy to carry just because of fabric choice. Hand-knitted scarves that are lightweight catch the attention of customers more.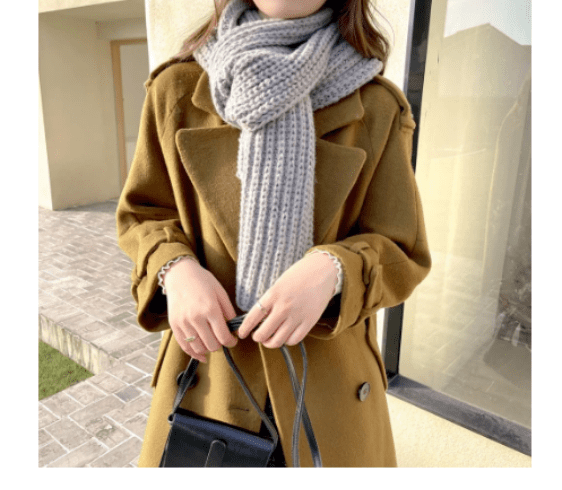 Digital printing is the modern method of printing used on scarves. When astonishing colors spread on the scarf and prepare a design that looks so realistic, the impulse buying behavior of customers is triggered. By this method, a highly defined pattern of design is printed on the scarf. Thus, digitally printed scarves could never get down in the race of elegant styles.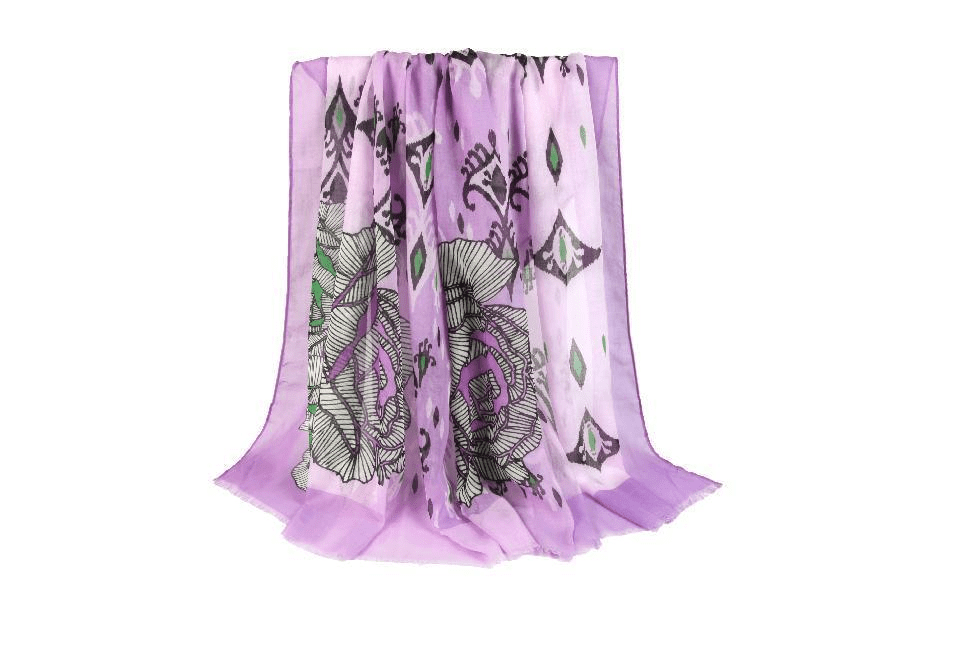 How could silk screen printed scarves not compete with the other ones? The roller of the printer is fixed. Then colors are spread on yards of fabric, which results in an amazing scarf. Silk-screened scarf retains more sharp colors and so are highly durable. (Learn more about the silk screen printing method)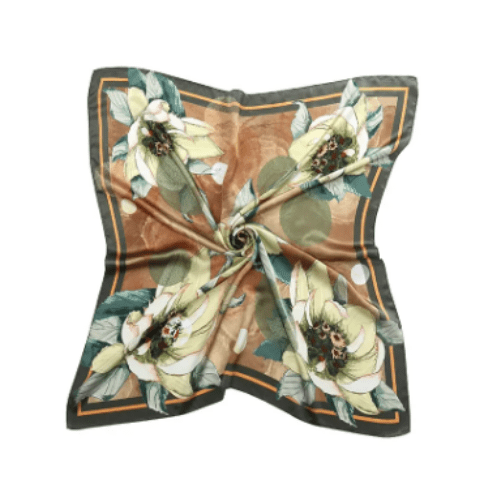 On the basis of the use of a scarf
Here scarves are categorized on the basis of their usage. For a scarf business, you can choose the type of scarf suitable to your culture.
Beach lovers always carry beach scarf to follow the trend and look sassy. Beach scarves are wider and larger in length than traditional scarves. So, one can adjust them according to their need. Beach scarf have huge demand in European and African countries.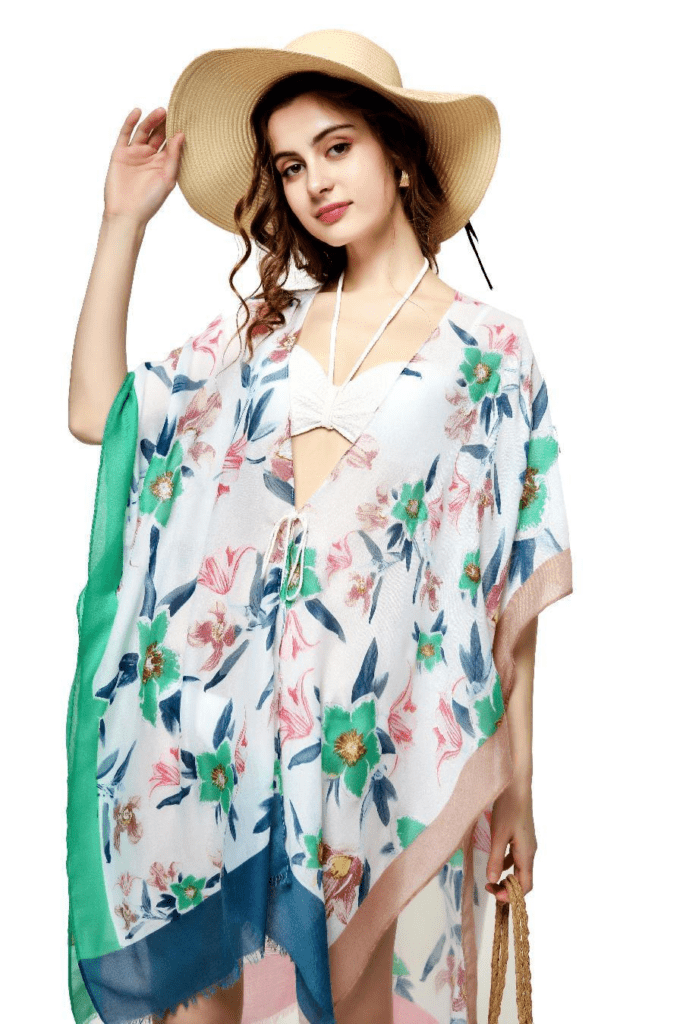 As its name reflects, athletes choose to add this scarf to their attire. It not only complements the look but also acts as an identification of the athlete. Usually, teams customize their own football scarves so that their team can be distinguished from the other ones. These scarf absorbs moisture and retains body temperature at a normal level. These all attributes make it comfortable to carry.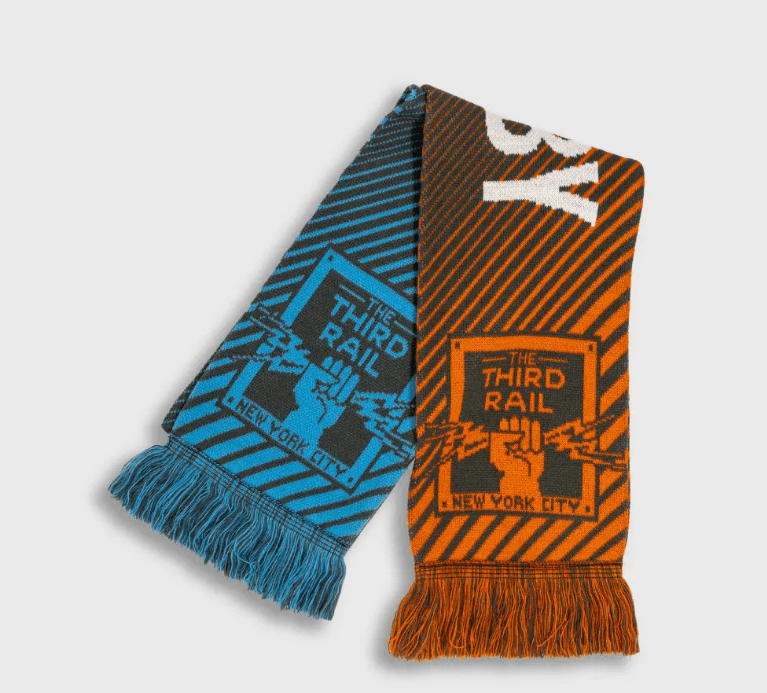 Warm scarves are the key aspect of winters. One cannot complete their winter outfit without adding a warm scarf to it. if you are starting a scarf business in any cold region. Warm scarves would be your primary product.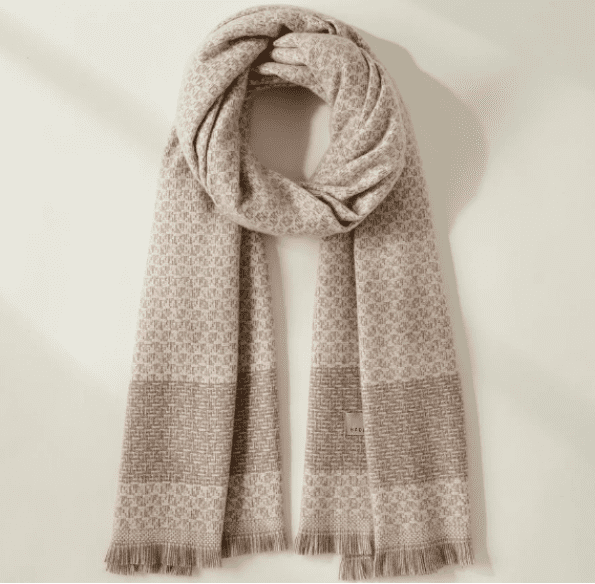 Due to its delicate nature, sun protection scarves are added to the summer outlook. These scarves are breathable and help your skin by protecting UV rays to reach. These are available in soft fabric usually, to prevent any skin irritation or allergy.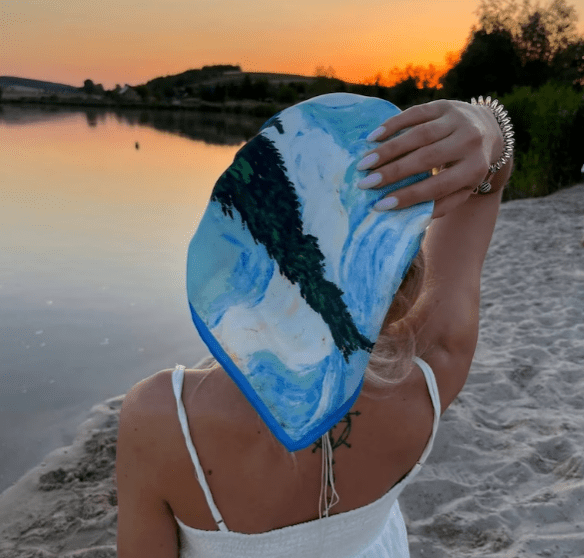 Party scarves
Party scarves include silk, chiffon, crinkled crepe, net, and other fabrics mostly. These scarves are stylish and embroidered. Thus, it can enhance the party look.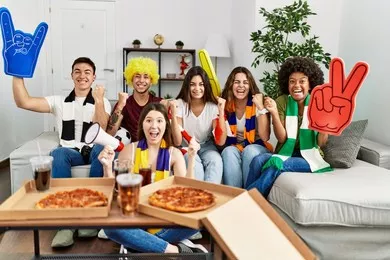 Casual scarves
For daily routine, casual scarves are used to stay protected and classy. In winter, the fabric of casual scarves is usually wool and cashmere. In the summer, cotton and satin fabric are widely used for casual scarves.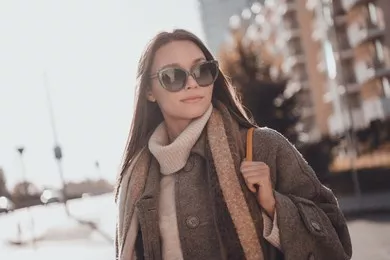 Business scarves
Business scarves are a must to add to the category of any scarf business. Except for chiffon and crinkled crape, any fabric can be carried for business scarves.
Decorative scarves are getting recognized in the market recently due to their varieties. You have to do research in case of placing decorative scarves in your business.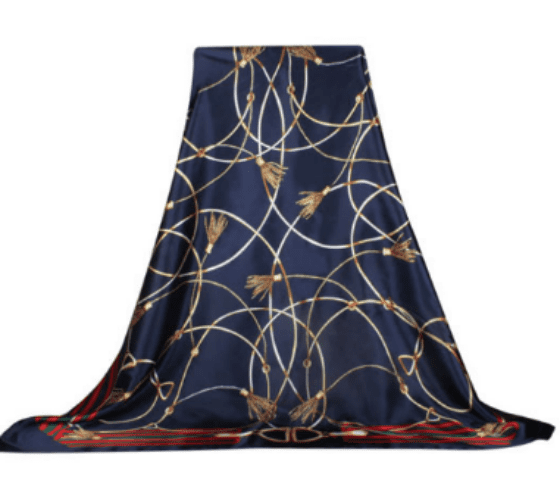 On the basis of your gender or age group
Scarves are also limited to being carried by particular gender or age group. On the other hand, some scarves are unisex and, any gender can wear them.
Children's Scarf
Children should not wear a scarf made of any harsh or itchy fabric as they are more prone to allergic reactions compared to adults. Place soft and smooth fabric scarves in vibrant colors and patterns for children.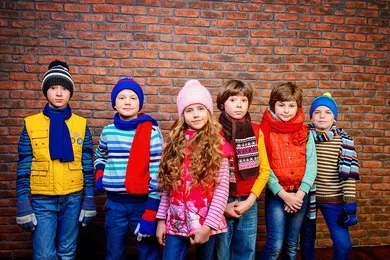 Women are usually one of the most demanding customers of the scarf. So a major portion of any scarf business is particularly designed by considering their needs. Scarves in the women's category are soft, shimmery, and elegant to carry.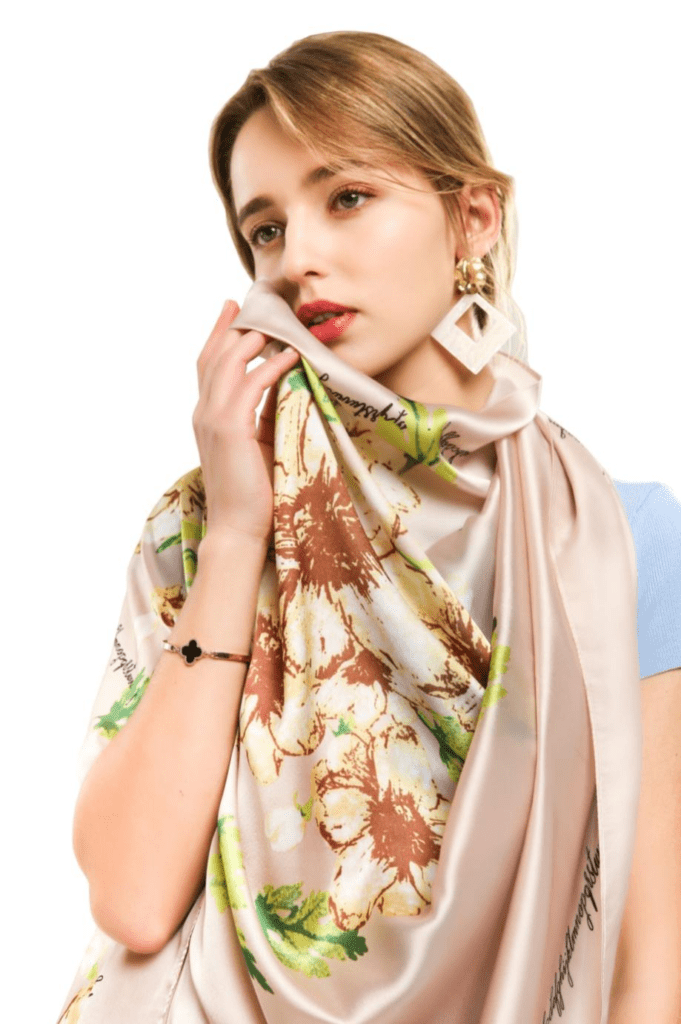 Men Scarf
Usually, scarves in the men's category focus on the decency factor. The fabric should be comfortable and quick to carry. Wool scarves are always the preference of men in winter.
By going through this article, you must be very clear about what scarves you should pick up for your business. In case of confusion, you can get the guide from experts of scarf.com.
FAQs'
Can I boost the sales of my scarves by selling them online?
My opinion is: sure. One should always go with the market trend. Selling scarves online in this digital era is the best option to grow. You can boost the online sales of scarves by adopting a proper social media marketing strategy, considering PR as well. Furthermore, If you want to make your business a brand, you must have to open up stores as well.
How to start a silk scarf business?
Design a business plan by doing all market research and deciding the type of scarves to place. Then find a good dealer by researching and sharing your perspective with them. After aligning on the same page with your wholesale company, place your order and import the type of scarves suitable to your target customers by doing market research.
Advertise your business using channels ideal to your target customer and ensure customer satisfaction. This will lead to your successful scarf business.