If you're in the market for some wholesale scarves, keep the following in mind: price, quality, style selection, minimum order quantity, and turnaround time.
It's important to find a supplier that you can trust. After all, you don't want to end up with low-quality scarves and fashion accessories that no one will want to buy.
The wholesale business of trendy scarves is becoming increasingly popular in China and beyond for its high-quality scarves in the following scarf fabrics;
Cashmere Scarves,
Silk Scarves,
Cotton Scarves,
Linen Scarves,
And good quality Woolen products (i.e., sweaters).
Even pashmina shawls, polyester fabric inside leather jackets, and good quality acrylic scarfs are also imported from china as the main products at competitive prices.
In this blog post, we'll show you how to find a reliable Chinese supplier for wholesale scarves and how to make sure that you're getting the best possible deals on wholesale scarves. Let's get started!
Would Scarf Import from China Be Beneficial?
Look, you must be aware of the benefits of importing a scarf from China to stay motivated and excited while proceeding with the importing process. Right? We all know about the huge scarf market in China, and, like every human being, you want to explore it to satisfy your interest.
China is a leading manufacturer of all-time custom scarves as fashion accessories. In fact, China produces more than 60% of the world's scarves at reasonable prices.
Importing scarves from China not only provides benefits in case of pricing but also opens up a door to various scarves to add glamor to one's personality. To learn more about it, let's learn about the benefit in depth.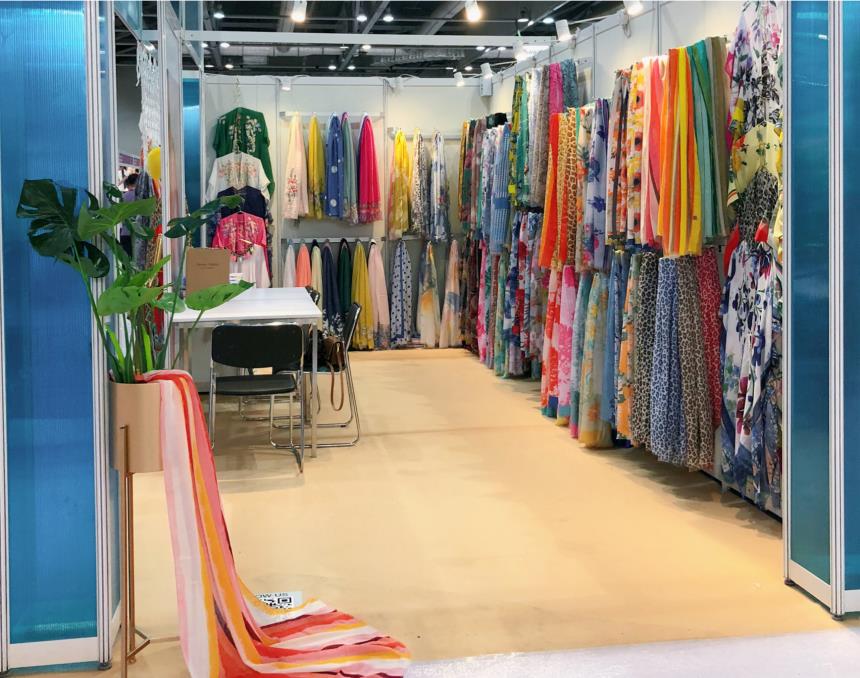 Manageable pricing with satisfactory quality of scarf fabric
The first and most appealing advantage of importing a scarf from China is getting an amazing quality product at amazing pricing. Due to the presence of various scarf manufacturing companies, an atmosphere of competition is created there. As a result, every factory tries to innovate its scarf so customers can get their favorite ones at the best pricing.
Variety of options within your budget
The presence of several manufacturing companies results in a vast variety of products. Thus, if you want to import products on a limited budget, you'll never get disappointed due to their pricing strategy. They can adjust product quality, design, and quantity according to your budget, and the end product is always satisfactory.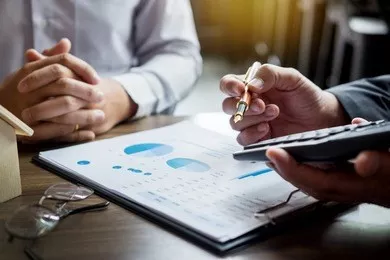 Reliable manufacturing with worldwide shipping
Another exciting benefit of importing scarves from China is worldwide shipping. Yes, they offer a safe shipping facility and ensure reliable product manufacturing. A company's reliability is actually a plus point for customers to get their desired product without getting in touch with the manufacturers physically.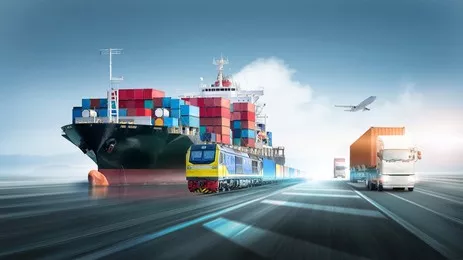 Should We Buy Scarves from Wholesale Suppliers?
A promotional gift is fetching even with a minimum order to increase brand awareness and boost sales. The most popular silk scarves and cashmere scarves are available in a wide range of patterns and color combinations from wholesale sellers.
Arcylic scarfs and polyester scarf fabric are especially comfortable choices to use for religious purposes and are easily available at affordable prices even in the local market.
Now, the question arises of why to import scarves from wholesale suppliers. I would recommend you import scarves from wholesale suppliers always. To get to know about its reasons, continue reading further.
First of all, whenever you buy anything from a wholesale silk scarves supplier, you get the finest PPU (Price Per Unit). Silk is costly stuff, especially in the season. Getting a quality product with reasonable pricing is the edge over buying from wholesale suppliers.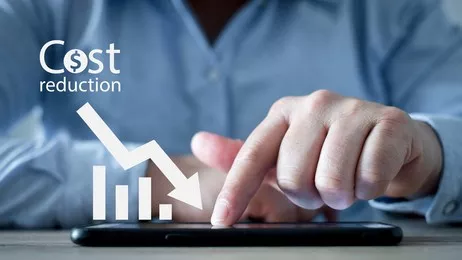 Secondly, you can get product customization from wholesale manufacturers within a smart budget. Their product customization prices will be lower than the market rate, so you get the best customization service from wholesale suppliers.
Wholesale suppliers use advanced machinery for manufacturing and packaging. Advanced machinery results in neat silk scarf printing, sewing, and packaging.
How to start research for a wholesale supplier?
Coming back to the main point, which is finding the best supplier, follow these instructions.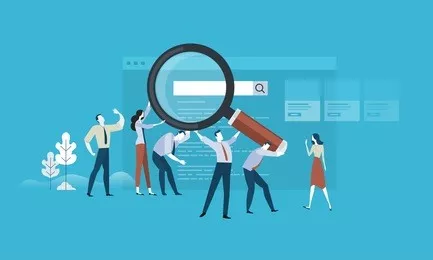 Things to consider while looking for a scarf supplier
Before taking the final decision about scarves supplier selection, consider the following points first.
Make sure about the customer support services of the supplier. Learn more about it to know what they offer you in case of any issues. Knowing about suppliers' customer support services is mandatory for the safety of dealings. Hence, you must be aware of all such policies.
A second and important point to consider is their service charges. Learn about their charges per order quantity and any deals they are offering. Contact them and share your requirements to formulate a desirable package for you. Compare their package and services with other selected ones.
The major concern to discuss at this point is the quality of the product. What kind of product will they supply, and does it match the demanded one? Take complete information about quality while negotiating and then proceed accordingly. For this purpose, you can ask for a sample.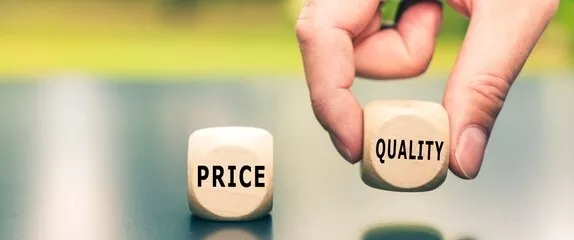 The supplier can send a parcel of the sample to your address. If you are not willing to wait too long for the parcel's sample, you can ask the supplier to share detailed videos and pictures of the product. It'll help you to clarify all doubts and queries regarding the product. 
Ways to Find a Wholesale Supplier
At this stage, when you are aware enough to select any cashmere, cotton, and silk scarf wholesale supplier, discover the ways of finding a supplier. You must know the means of finding a supplier.
In comparison, finding suppliers of good quality scarves could be challenging sitting thousands of miles away in other countries. But, to reduce that search pressure, I shared some means of finding wholesale suppliers below.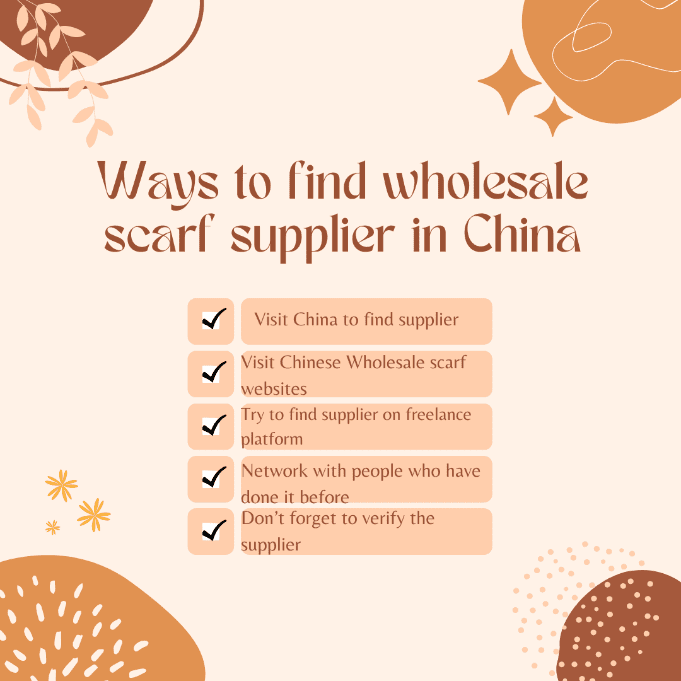 Visit China to find a supplier
The first and most valid method to choose is to visit China directly. This method is usually opted for if you import a bulk order of scarves from China or you want to continue importing on long-term business relationships.
Doing so can reduce the chances of being scammed to zero percent and build more trust in a relationship with the supplier. Now, visiting China directly also constitutes multiple domains to cover.
(1)Loo for Suppliers on All Trusted China Platforms
Don't miss visiting any single platform in China where you can find the opportunity to meet various scarves suppliers. The more you interact with sellers, the more you know about their services, which makes it easier for you to decide. I'll share some points one should never miss looking for a Chinese scarf wholesale supplier.
(2)Scarves wholesale market
Visit all scarves wholesale markets. Some renowned markets include the Yiwu scarf market, Hangzhou Silk Scarf market, Hangzhou Tonglu Scarf market, Qinghe Cashmere Scarf market, and Zhengzhou Scarf market.
These markets contain a crowd of customers and visitors due to their variety of scarves. Even tourists love to explore these markets due to their exceptional art on scarves. To learn more about these scarf markets, visit wholesale markets to import from China.
(3 )Trade fairs
Chinese trade fairs contain an unlimited variety of scarves and wholesale products with unique designs.
Multiple manufacturing companies took their products to the exhibition.
A crowd of individuals comes to visit those fairs. It would be best to visit those fairs to learn about reliable suppliers.
You can directly meet with the suppliers there who are exhibiting their products and communicate further to get to know more.
Famous trade fairs to visit for finding supplier involves the Canton fair, Yiwu commodities fair, and East China Import and Export Commodity Fair (ECF).
(4)Industrial clusters
Join industrial clusters of scarf manufacturing companies, attend their seminars, and learn their supplying strategies. These methods can accommodate you find a reliable wholesale scarf supplier for importing scarves.
Websites
Visit all their websites and go through their services. If you can check, then go to check their reviews. Chat with the customer support service to clear all your doubts and queries regarding scarves supply. Prepare a list of various manufacturing companies' websites that you found reliable and match your requirements. (Trusted Scarf Wholesale Supplier).
Here, you can find some reliable Scarves suppliers by searching for "Scarves" or "Scarf suppliers."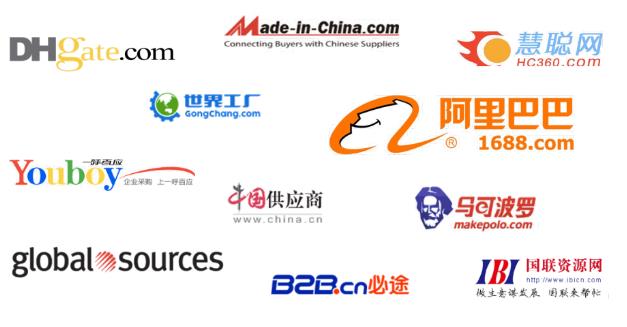 Try to find a supplier on the freelance platform
Due to technology upgrades, there are various trusted freelance platforms where you can find your desirable supplier directly. The widely known among these platforms involves Fiverr and Upwork.
Fiverr
This platform holds a crowd of freelance service providers. You can easily make an account by entering some quick required details and then searching for the supplier. If you couldn't get a satisfactory result, then you can post a request. Service providers will respond to it and you can negotiate with them to find the suitable one. This is the cheapest freelance service platform due to reasonable pricing.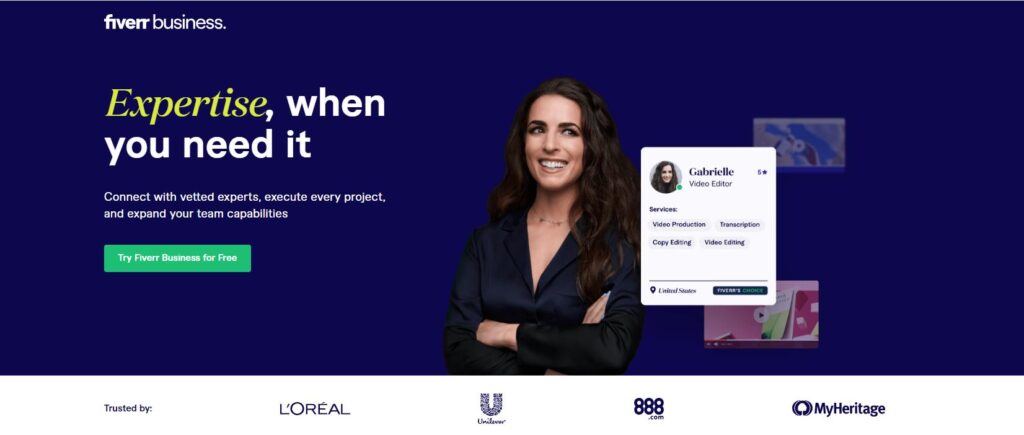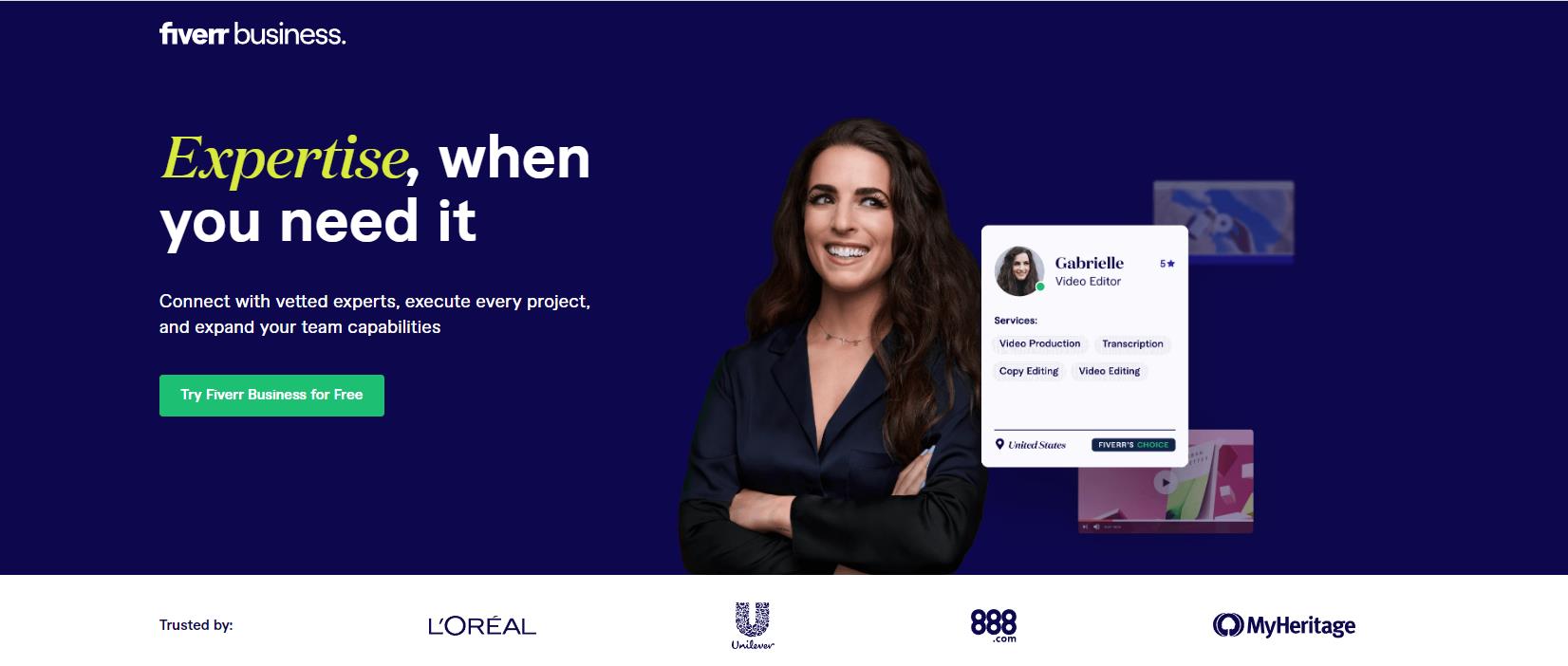 Upwork
If you still are not getting any suppliers, you can make an account on Upwork. Here you'll get more reliable suppliers, but their pricing would be a bit higher compared to others.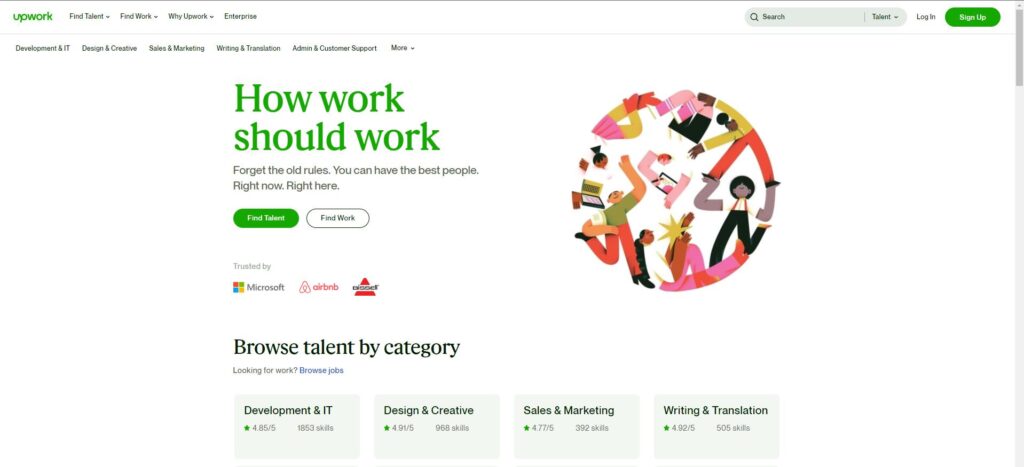 How to Verify the Supplier?
At this stage, you are done with finding a supplier who meets all your requirements. But, before proceeding further, you are supposed to verify the supplier. For verification, consider the following points carefully.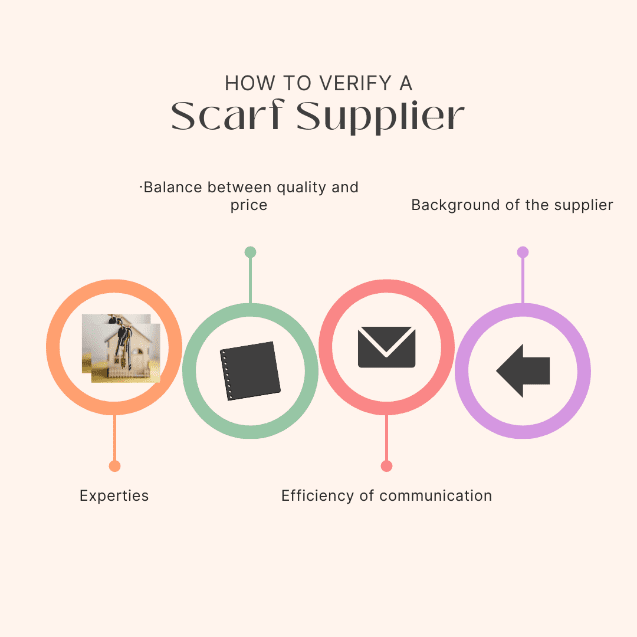 Background of supplier
To avoid facing any kind of trouble, analyze the background of the supplier completely. You can ask for their business license or trade assurance to check their response. If you feel they are reliable enough after checking, then proceed further.
Efficiency of communication
Communicate your expectations with the supplier timely to minimize the risk of any miscommunication. Additionally, ask them about the mode of communication. Usually, Chinese suppliers are not available on weekends.
Due to your time differences, ask them to share their all-time available contact details. You can also see them on WhatsApp or WeChat app to ensure a proper connection.
The balance between quality and price
This is a significant point of verification. Besides, importing scarves from China is budget-friendly if a supplier claims to provide a $100 product for just $2, so can you believe it? NO! Of course, you wouldn't because you can directly compare the price with quality, and no one can sell their product at this much loss, right?
Similarly, analyze the price offered by the supplier for your desired product and proceed further if it seems possible on the realistic ground. Hence, quality and price balance checking assist you in verifying the supplier and prevent you from any scams.
Expertise
The last step to consider is the expertise of the supplier. If you contact the supplier, they can send you any of their salespeople to deal with. But, once you share your big purchase or long-term work desire, they'll let you contact the senior supplier.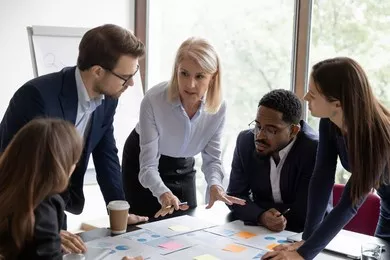 Hence, you can communicate and analyze whether the supplier knows the product, cost, material, policy, instruction, and benefits. If you find that person aware enough to respond appropriately and correctly, it would indicate the supplier's working experience in a specified niche.
Don't forget to take reviews from their previous customers
When you select a few suppliers meeting your criteria, search for those individuals who have worked with those suppliers before and ask them to share their experiences. It'll not only help you in taking a decision but also will give you an outlook on the whole process.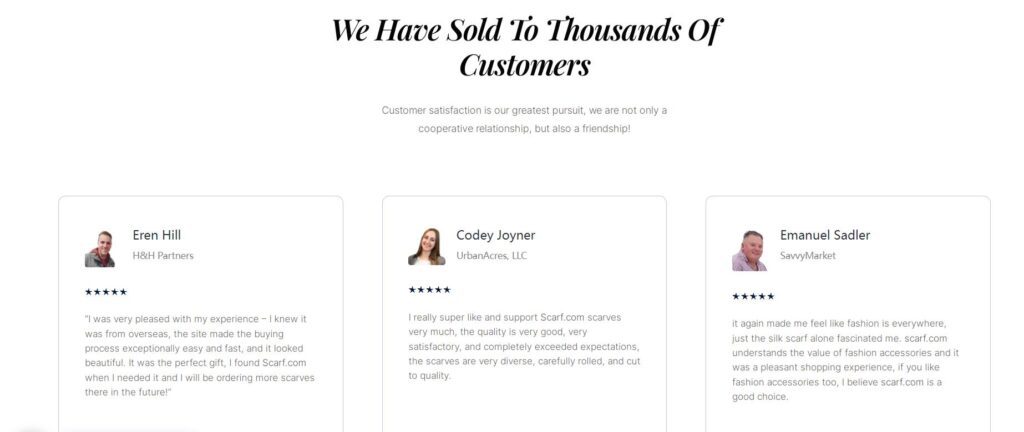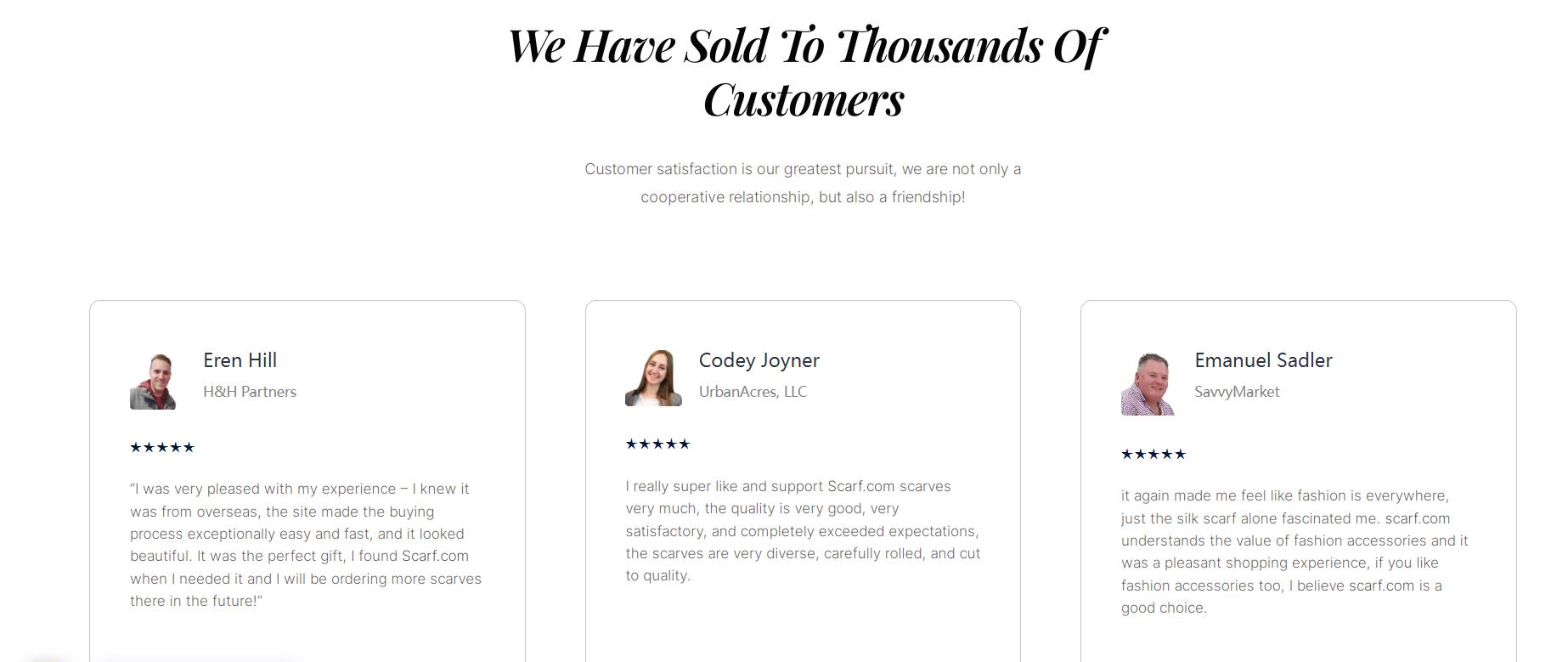 Make sure about their responsibility and reliability
Once you are done taking the review from previous customers, check the suppliers' work history and do complete research on it. It'll help you get to know about their responsible and reliable attitude. And if you find any of those suppliers suitable accordingly, mark them to proceed further.
Ask them to share their previous working records to check the suppliers' reliability and responsibility. Contact those customers and ask them about suppliers' credibility and suitability. It'll help you ensure the supplier's reliable and responsible attitude.
FAQs You Should Know
Stay informed about the type of supplier you are working with
After short-listing the supplier, get to know about the type of supplier. Whether you are working with a manufacturing company or trading one. Knowing about your supplier is crucial because it influences the pricing and product quality. So do detailed research on it.
Caution for searching online Scarves Wholesale Sellers
There is a myth while searching. The one which appeared on the top is considered a good one. Don't run behind this myth; instead, do your complete research to avoid any mishap in the future. The other belief is that all verified suppliers are good.
It's also not true. Maybe the one who seems to be verified is an expert in any other domain, so you can't just label them as well based on the verification of their profile.
Is it important to communicate with the supplier?
By fostering a strong and trustworthy relationship in which both parties feel comfortable exchanging information and cooperating to achieve these goals, effective communication between buyers and suppliers helps to promote long-term goals.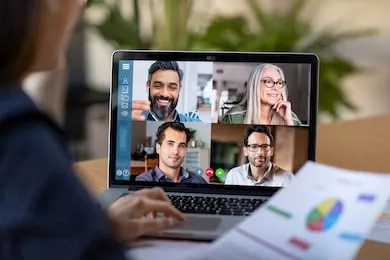 Why choose a manufacturing company for supplying?
Choosing a manufacturing company is beneficial in terms of cost. Manufacturing companies offer the lowest price of the product compared to trading companies. There are two different kinds of scarf manufacturing companies in China. The first one is those who directly send their product to any trading company for supply.
Such companies don't bother to communicate with foreigners and sell their scarves at the cheapest price. The other type of company hires specific staff to deal with foreigners and supply scarves. They usually participate in trade fair exhibitions, join industrial clusters and ensure their presence on all online platforms.
So, contact the scarf manufacturing company if you are concerned about getting a good quality product or the customized one within your budget.
Sourcing company/agent; good or bad as a supplier
If you want to import a variety of products from China that require effort to find multiple suppliers and their verification, this can be a hectic task. In such cases, people usually hire a sourcing agent who acts as their representative in China.
You are only supposed to share your requirements with the agent, who is responsible for finding suppliers, quality checks, shipping, and all other necessary steps to consider. So supplier selection largely depends on the type of services you want.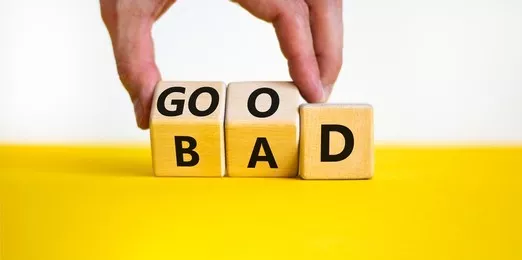 Are Overstock wholesalers can be a good suppliers?
You can work with overstock wholesale suppliers if you want the least price benefit. They hold factories' stock and sell them at extremely lower prices. Here you don't get any chance to customize. Instead, you are supposed to choose between already available products.
Try to connect with individuals who have done it earlier
Another smart method of finding a reliable supplier is to connect with people who have worked with scarves suppliers in China. Ask them to provide you with the budget, pricing, dealing, and method, along with their working experience and suppliers' review.
After gathering this information, it would be easier for you to decide and contact the selected supplier. Their experience will also guide you throughout the process of dealings and negotiation.
Bottom Line
With a little bit of research, you should be able to find a supplier that meets all your needs and helps you grow your business. After considering all the above steps, I hope it will be easier for you to choose a reliable supplier for importing scarves from China. Thanks for giving your precious time!