The popularity of scarves is rising today as more people discover they can be used in many ways! If you're looking for new ways to add value to your business while bringing in more profits, importing scarves from china.
We all have the same question about how to start an initial scarf business by importing Chinese scarves. As a professional scarf exporter, I'm always eager to assist in their problem-solving. This article, in my opinion, might make your import procedure more straightforward and secure if you are also a beginner.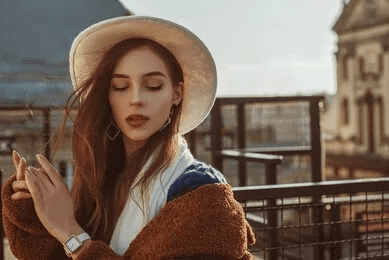 What is the process of exporting scarves from China to the UK?
The most challenging aspect of importing scarves is finding a reliable provider. Finding a partner that knows to source in China is your best option if you are new to importing. They can work on your behalf to bargain with suppliers and assist you in finding trustworthy ones.
Purchase the scarves from any professional china scarves wholesaler. You must input your area code in the search field, look up the scarf you want, and press enter. This will list all nearby vendors who offer scarves comparable to yours. After that, all that's left to do is check them out and select the one that most closely matches your requirements!
Once you've selected the ideal transport provider, it's time to bargain. If your seller has been selling for some time, they should have some references or testimonials that will give you an indication of what others are paying in other countries. You may do this by searching Google and seeing what results show up.
You will need to exercise patience as your package is processed through customs. Your cargo may take up to six weeks to clear due to the lengthy process.
Throughout this procedure, you should also be ready for delays, unforeseen issues, unforeseen expenses, and unforeseen paperwork.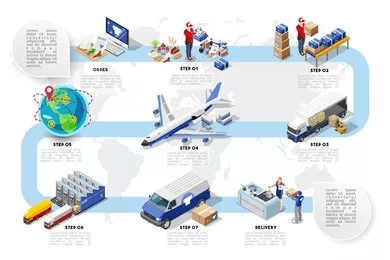 How to find the suitable scarf suppliers
Here are some tips to help you find scarves suppliers in China:
Scarf. com—China's most popular Fashion Accessory Company.
You can also search for manufacturers who specialize in scarves in your area and then contact them directly via email or phone if they have a website (which many do).
It's also helpful to check reviews on websites like Trustpilot, where buyers leave feedback about their experiences buying from suppliers online. If there aren't any reviews yet from other customers who've worked with this particular supplier, consider finding another one instead—this way, you'll be confident that everything goes smoothly when placing an order from overseas!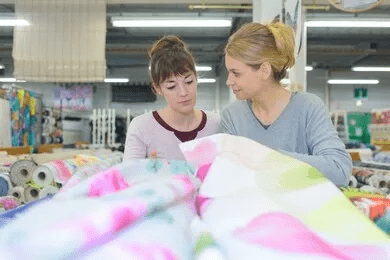 Recommended Outstanding Scarf Suppliers in China
If you're looking for a supplier of scarves in China, Scarf.com is the leading supplier of scarves in China. Scarf.com has been working with many foreign importers as a scarf manufacturer and exporter to supply them with high-quality, low-price scarves from China. With years of experience in this field, they have been able to develop strong relationships with their suppliers and provide outstanding service to their customers worldwide
How do I start importing scarves from China to the UK?
The first step is registering with HMRC as a UK importer and obtaining your Import/Export Business Registration Number (EIN).
The next step is to register with the UK Border Force and obtain an account so that you can enter scarves into their database and access information regarding shipments, customs charges, taxes, etc. This will also enable them to track your imports and exports via their system.
Once you have registered with both HMRC and the UK Border Force, it's time to find shipping companies that can handle the shipping of your scarves from China or any other country where it's made back home where there will be someone waiting for its arrival…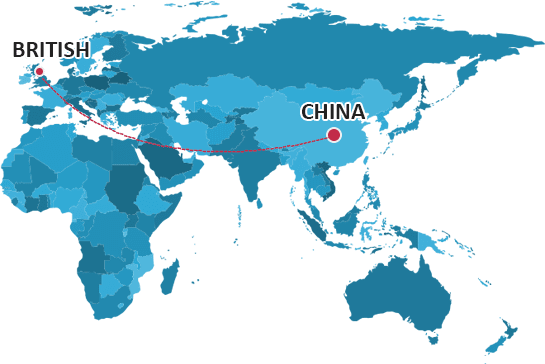 What documents are required to import scarves from China?
You will need to have the following documents ready:
Bills of lading. These are required for import and export. They show where your scarves are coming from and where they're going, including any postal codes or city names used in your country.
Commercial Invoice (also called a commercial factura). This document shows all the information about your scarves and who you bought them from. It also shows how much you paid for your scarves, taxes, and any other fees associated with purchasing these scarves from China.
The cost of importing scarves from China to the UK
The cost of importing scarves from China to the UK will depend on the weight of your scarves and how quickly you want them delivered. Some companies charge an additional fee for faster service, while others don't offer any extra options.
The price of shipping your scarves may vary depending on where you are based in the world and who is doing the shipping. If possible, find out if there are local couriers or postal services that can carry items within your own country before trying to import them into another one (e.g., if you are living in England but want to send some scarves overseas).
You should also consider whether it would be cheaper to ship your scarves by air or sea freight – this depends mainly on what kind of scarves it is and where their destination lies within Europe. For example, if we go back to our previous model about selling scarves from China, then let's say they're being sold online through an e-commerce website like Shopify (more about this later).
What to pay attention to when importing scarves from China to the UK
If you're in the market for scarves, there's no doubt that you've considered importing from China. After all, China is one of the world's leading scarf producers, and scarf buyers can find a wide variety of scarves at wholesale prices.
However, importing scarves from China is not without its challenges. Here are a few things to pay attention to when importing scarves from China:
1. Quality control: Scarves vary widely in quality, and it's important to check that the scarves you're importing meet your standards. Make sure to inspect the scarves before placing your order, and don't hesitate to ask for samples.
2. lead times: It takes time to produce scarves, so be sure to factor in lead times when placing your order. Otherwise, you may be left waiting for your scarf shipment.
3. Minimum order quantities: Most scarf manufacturers have minimum order quantities (MOQs), so be prepared to order a larger quantity than you might need. This is especially important if you're planning on selling the scarves in your own store.
4. Shipping costs: Shipping costs can add up quickly when importing from China, so be sure to get multiple quotes from different shipping companies. You may also want to consider using a freight forwarder to get the best rates.
By keeping these things in mind, you can avoid potential problems when importing scarves from China.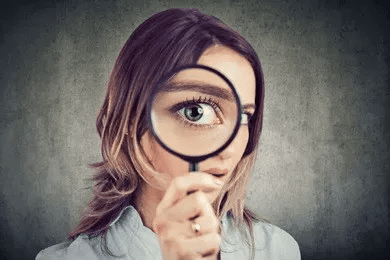 Is there a difference between importing scarves and other types of clothing?
There are three main differences between importing scarves and other types of clothing:
Scarves are usually small and light so that they can be shipped quickly. This means you can get them to your customers faster than if you were sending something more extensive like a coat or jacket. This is especially important if your scarves are being sold on Amazon because quick shipping is one of the essential factors in getting excellent customer reviews.
Scarves are usually made of soft materials, so they're easy to pack for shipment. They don't need special packaging or protection during shipping like pants or jackets; instead, they can be folded up neatly into an envelope with no problems!
Finally, scarves tend not to be expensive enough to require insurance coverage if something happens while it's being delivered (like if it gets lost).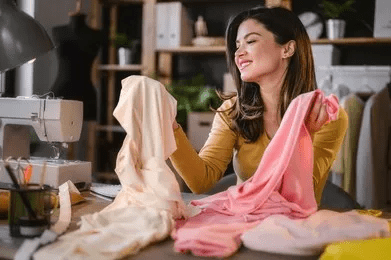 What are the best ways to ensure scarves' quality?
Before you decide to import scarves from China, make sure that you choose a supplier who is certified by the government. Also, when selecting a scarf supplier, it is essential to consider the quality of their scarves and their reputation in the market.
Another essential point to remember while importing scarves from China is that they should be able to provide samples so that you can check their quality before making an order. In addition, it is also essential for a good scarf supplier to have a good return policy to ensure that you receive only high-quality scarves at competitive prices and get your money back if something goes wrong with them.
Finally, after receiving your shipment of imported scarves from China, it's significant for them not only to deliver on time but also to maintain good after-sale service so as help resolve any issues that may arise during this process, such as late deliveries or damaged scarves, etc.,
How can I ensure that my scarves arrive on time?
You want to ensure that your scarves arrive on time, so how can you do it?
Please talk about your order with them before placing it. If your order does not meet their production schedule, it could lead to delays even if you have already paid for them. Try calling them first or emailing them before placing an order so you know when they can manufacture it and then deliver it by hand as well as by airmail or courier service (for larger orders).
How long does it take to import scarves from China to the UK?
Shipping by air freight from China to the UK might take five to fifteen days. Shipping scarves by sea from China to the UK might take 25 to 60 days. Road freight may travel from China to the UK in 14 to 21 days, quicker than rail and marine freight and far less expensive than air freight.
Express delivery methods like FedEx, UPS, and DHL can arrive in just 5-7 working days.
This includes:
Shipping time:
The shipping time will vary depending on where you're located and how far away the seller is.
Customs clearance:
To import scarves into the UK, you'll need to pay customs fees based on their value and weight. This could take anywhere from a few days, depending on how busy your local customs office is at any given time.
You may also need to pay VAT or other taxes depending on what kind of scarf you're importing (for example, if it's made from silk).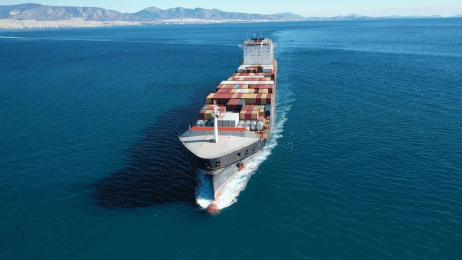 Tips for Keeping Down Costs and Shipping Time from China to the UK
When you have a freight forwarder handle the shipping for you, you're paying someone to get your scarves from China to the UK. This can save you time and money in the long run since they'll take care of everything—from negotiating with the shipping company to ensuring that your items are adequately packed and arrive safely at their destination. It's essential to choose an agency with an excellent reputation to be reputable enough for this service and for handling any issues or complications that arise along the way.
Many factors determine how much each shipment costs, including weight, dimensions, and distance traveled by boat or plane (called "miles per pound"). Suppose there are any delays due to paperwork issues here in China. In that case, we will notify our customers immediately via email so they can make alternative arrangements if needed – which is why using an experienced freight forwarder is critical!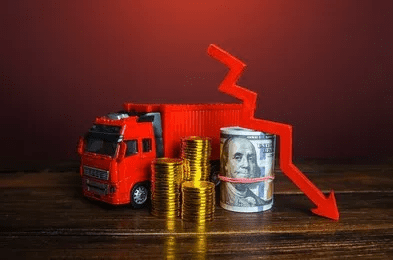 So, you want to start importing scarves from China to the UK? Excellent choice! Not only are Chinese-made scarves affordable and of great quality. We've outlined all of the steps involved in this process and provided some tips on how to keep your scarves looking their best when they arrive at your doorstep. Has this article been helpful? We hope so! If not, feel free to leave us a comment below and we'll do our best to help out.