For the last few years, I enjoyed it when my friends say me how to match shirts with jeans, scarves, hats, or bags. I relish the moment of being a guide/ inspiration for styling the things among my friends.
I like my reader's questions about party outfits, dress matching, or shopping recommendations. That's why, in this page, I'll share ways to pair bucket hat with outfit. This world in 2018 marked that the fashion pack declared bucket hats were in, and they were here to stay.
After all, it's the time to match the bucket hat with your outfit to look cool, and it won't possible without a bit of guidance. Bucket hats are a new trend, and they can use to make your already impressive look more daring and stylish. So, embrace the trend by reading our various ideas to wear bucket hats, and these ideas may help you shop the key pieces to make yourself awesome. For instance, for visiting a sunny day or nearby water in sun, wear a matchable bucket hat with your swimsuit to get protection from the sun, water, and wind onto your head.
Pair the Bucket hat with summer & winter Dresses
On summer days, if you have to spend time in the sun or water nearby, don't forget to pair the bucket hat with a swimsuit on sunny days.  A printed bucket hat enhances your look with a swimsuit.  Of course, it is a beach accessory, and if you take a photo with a bucket hat, that's great too.
Moreover, bucket hats are not just to wear in summer to protect you from the sun but also can be worn in winter to protect you from the wind. For instance, you can pair it head-to-toe with a sweater or long coat, which will make you chic and cozy. You can pair the tie-dye-bucket hat with trench coats.
With sweater, sweatshirts, and jeans
 You can pair your favorite bucket hat with a cardigan/wool sweater and jeans or pants, and it is a simple idea to look gorgeous instantly.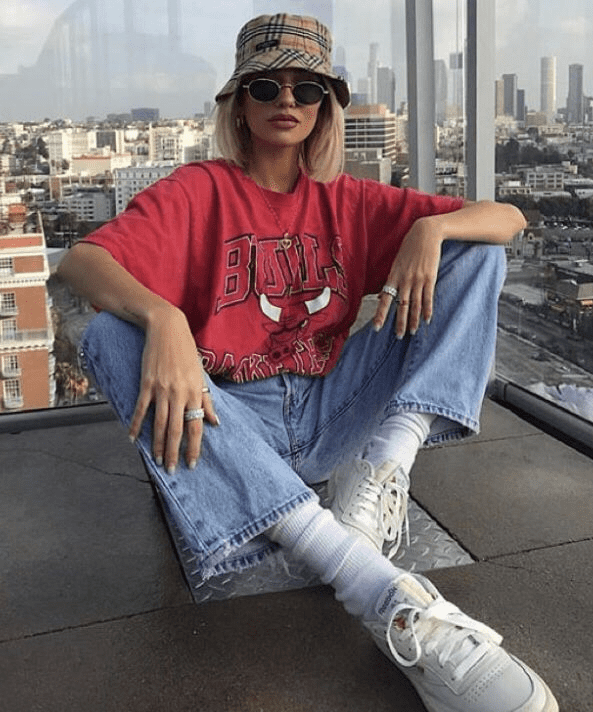 You can also pair it with overalls and sandals to make you stylish, and it's an absolutely no-fail way to wear a bucket hat. Also, pair with an oversize sweatshirt and plain sandals with a colorful bucket. Whether you are at home or rolling down on the bed, you will count on matching this outfit.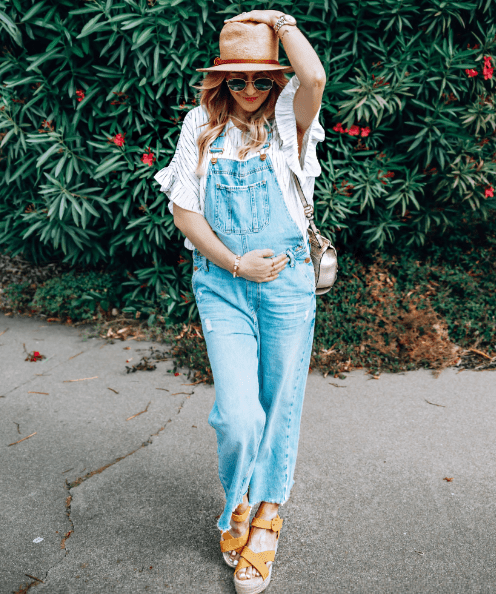 Pair a Denim bucket hat with Bright colors
If you have a denim bucket hat, you should wear it with primary colors to make you chic and embrace the nostalgic look. Also, pair it with T-shirts and jeans and let the denim bucket hat shine with its standard icon.
Pair the Bucket hat back to its traditional roots
 Wear a bucket hat with bright multi-color dresses and enjoy the 90es trend to feel nostalgic look. Enhance the final look with a color dress & bucket hat to create an outfit fresh out of 90es.  What's more, mirror sunglasses and furry sandals are also great additions to a 90s-themed outlook.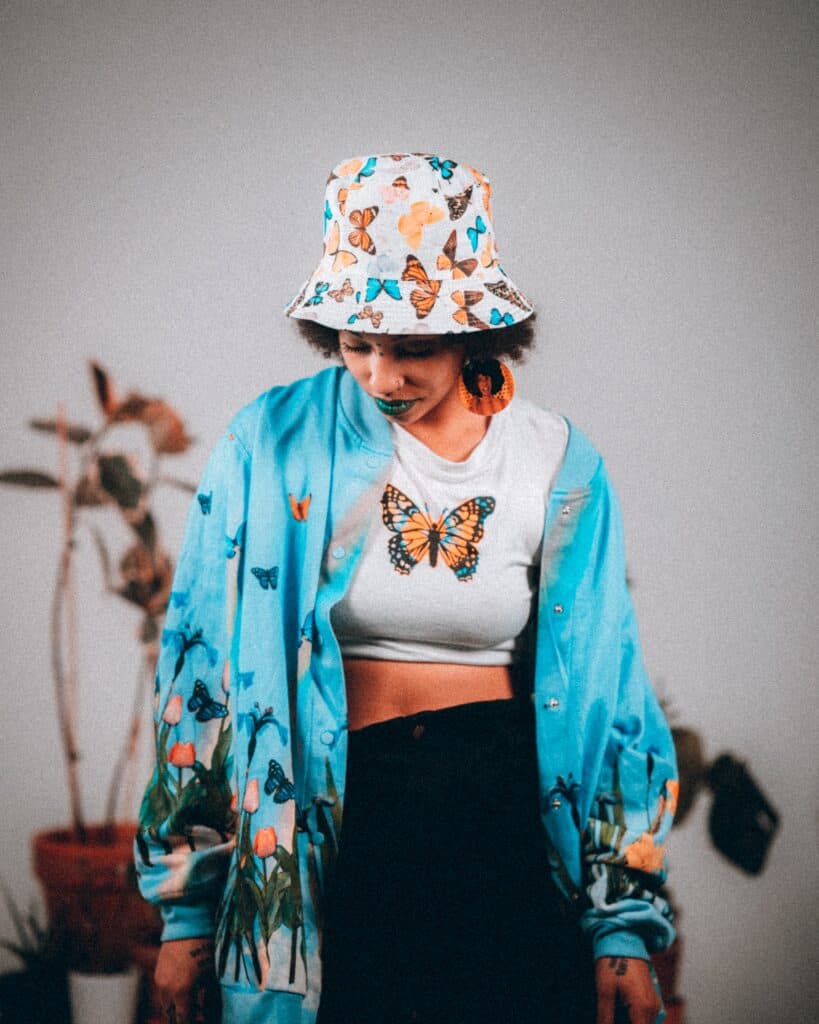 With Graphic or open & wide T-shirts
 A bucket hat adds a stylish and gorgeous look when used by pairing it with a graphic T-shirt.
With oversized Blazer and jeans
Do you want to look modish and rich in your outfit?  Make an edgy look by pairing the bucket hat with an oversized blazer and jeans. Wear a bucket hat of one color with your oversized blazer and jeans (preferred blue jeans), and just let the world talk about your stunning and eye-catchy outfit. Also, wear branded sunglasses to make you a cool daring girl.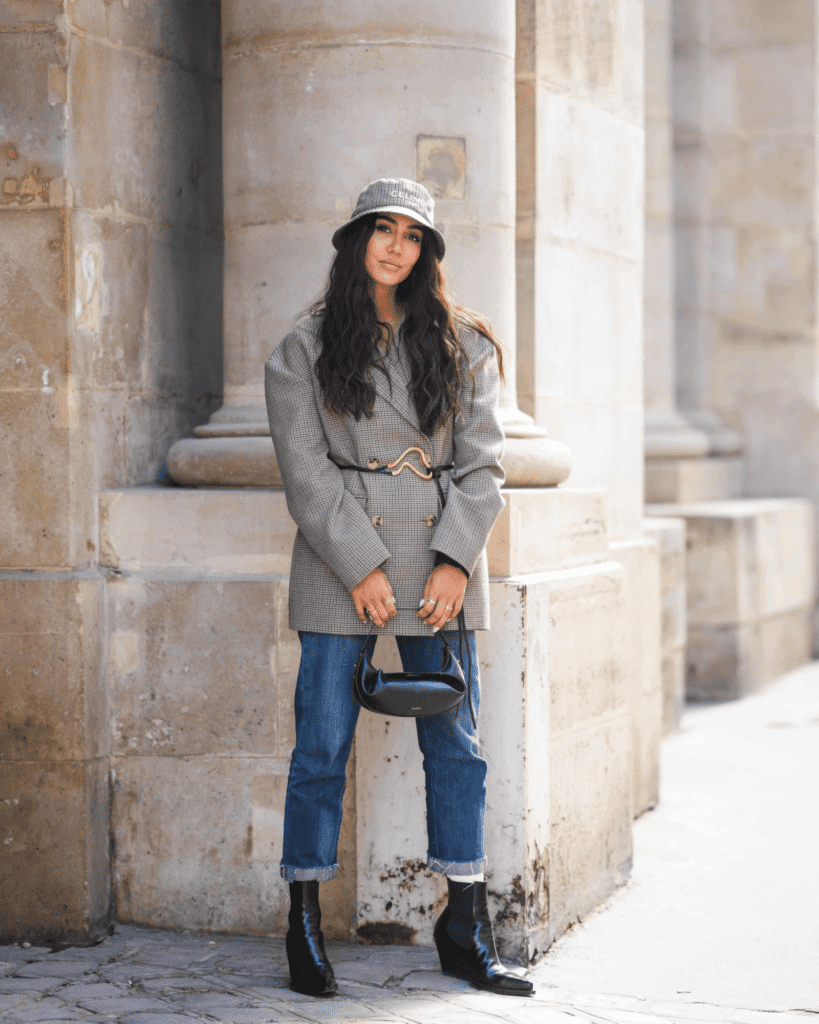 With Full black Outfit
Make a casual and stunning look with a black outfit paired with a black bucket hat. Pick a jacket that contains most of its black color and pair it with black jeans to make you casual; add a simple black bucket hat with this outfit, and pair your jacket with a black top. For instance, if you wear a jacket with a black top, black jeans, and a simple bucket hat, you can make your outfit casual and stunning at home or outside.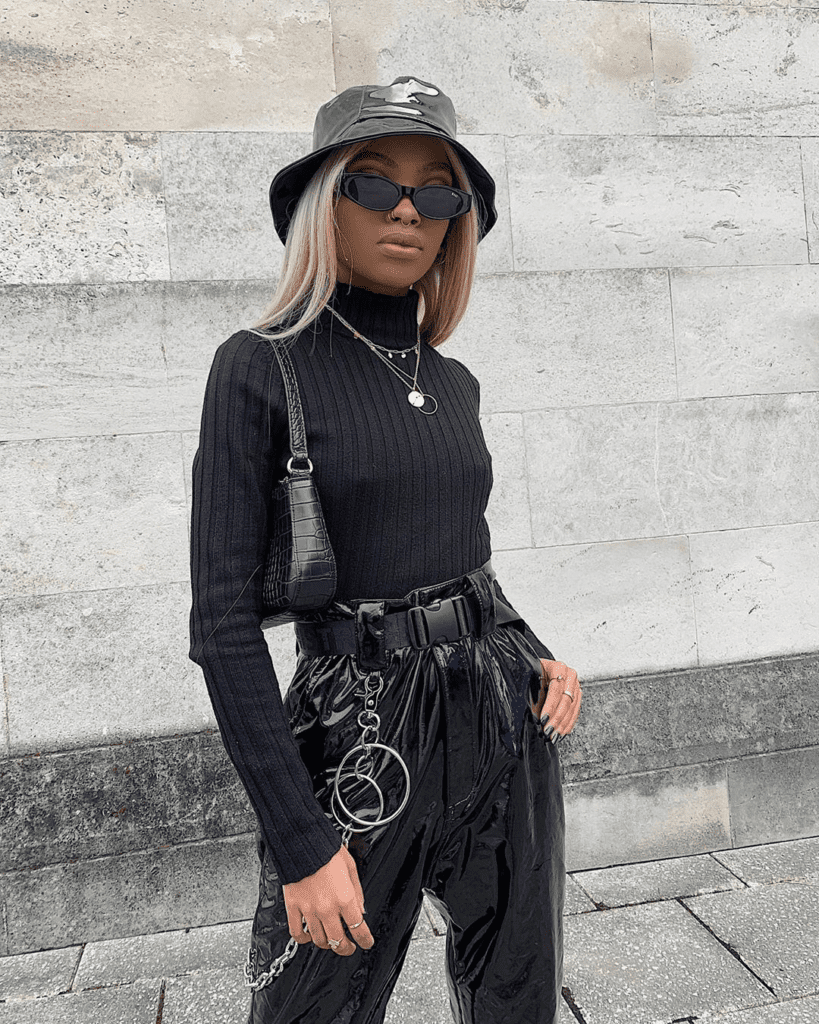 With Mixed printed floral shirts or skirts
If you are a fan of soft floral dresses, you can pair them with bucket hats to make your daring outlook. Make yourself bold that is sure to go heads turn! Try long floral shirts or skirts with mixed prints, and finish off with a bucket hat to bring a cozy outfit. Make your look flawless and fabulous in summer with printed dresses by pairing bucket hats of soft colors. It will give you a girlish style.
Bucket hats work smoothly and perfectly with floral dresses, so pick an embroidered or black bucket hat to keep with your feminine vibe.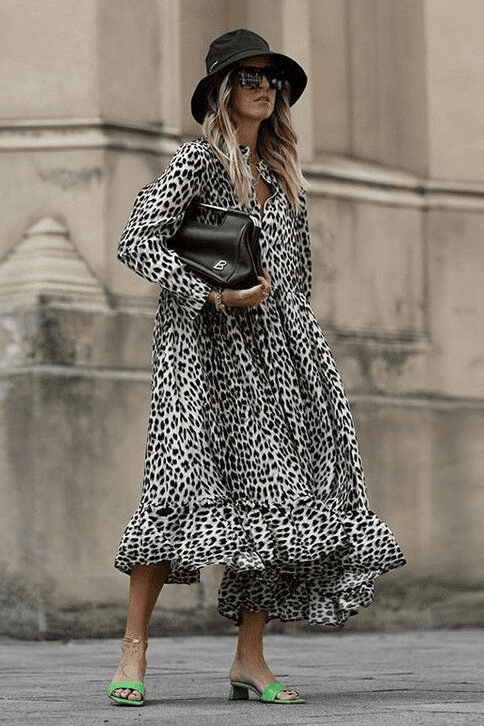 With an Oversized knit
80% of you prefer pair of jeans with an oversized knit on top, but one thing is missing to make you a bit different and good-looking, and that is to pair this outfit with a bucket hat to make you more impressive for the rest.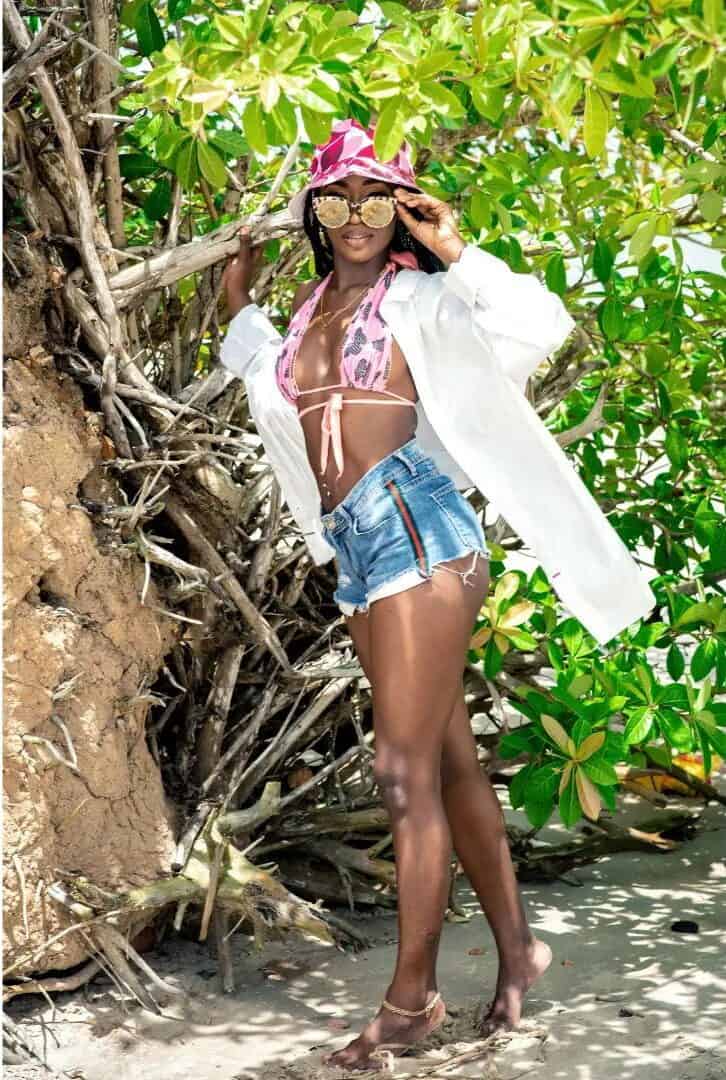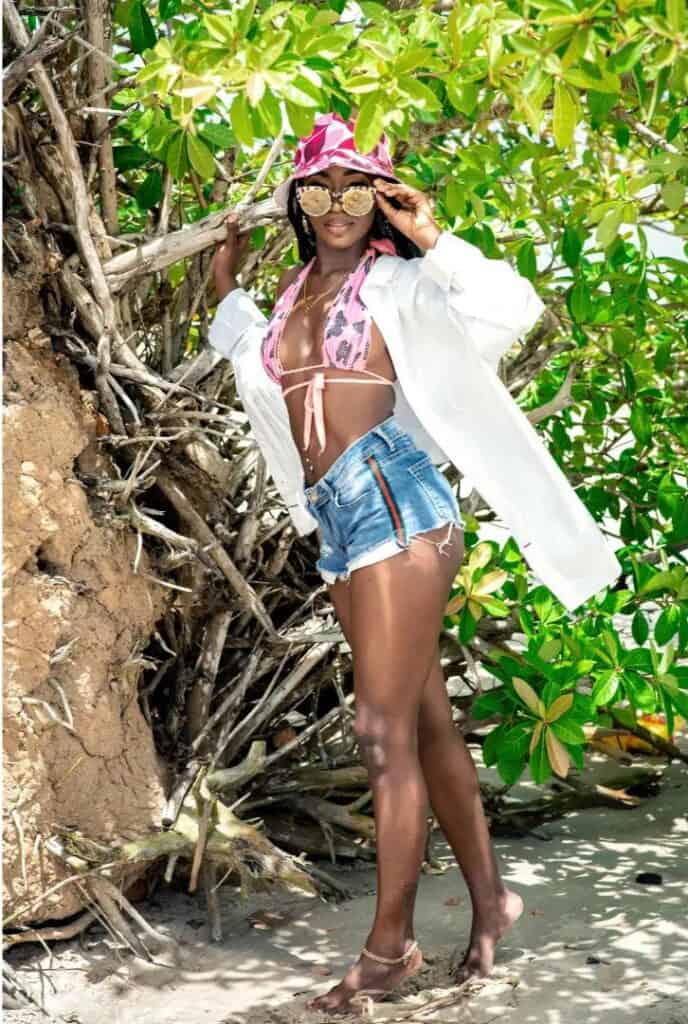 Pair Bucket hat for an extra aesthetic look
For an aesthetic look, use a bucket hat with a Trench Coat & Sneakers because this look adds an extra dose of fall chic.  A bucket hat with a trench and sneakers gives you an aesthetic look. You cannot only wear it with trench coats but with blue jeans and top shots in various styles. You will be able to showcase your stylish look by pairing a bucket hat on the head every season.